The 2024 Cadillac Lyriq all-wheel-drive models will feature a different torque-based badge depending on the market in which they are sold. Below, Cadillac Society breaks down each badge and their meanings.
For the North American market, the 2024 Cadillac Lyriq AWD will be branded with a "600E4" badge on the liftgate. As with other vehicles in the luxury marque's lineup, the numerical prefix of the liftgate badge indicates the vehicle's torque spec in Nm, rounded to the nearest 50, which in this case, is 610 Nm, or 450 pound-feet of torque. The "E" refers to the Lyriq's electric drivetrain, and finally, the "4" subscript identifies the luxury crossover's AWD drivetrain.
It's worth noting that this represents the highest badge on any Cadillac product currently sold in North America. However, the honor of the highest badge number thus far goes to the discontinued Cadillac CT6 Platinum and its 800T badge, which identified its twin-turbocharged 4.2L V8 engine (production code LTA) and its 778 Nm, or 574 pound-feet, of torque. The "T" references the turbo configuration.
In China, the 2024 Cadillac Lyriq AWD wears a "700E4" badge. The "E" and the "4" continue to represent the Lyriq's electric driveline and AWD setup, while the "700" represents the model's torque output, rounded to the nearest 50 Nm value. Indeed, the Chinese Lyriq AWD boasts 710 Nm, or 524 pound-feet, of torque.
The difference in torque spec between the North American and Chinese variants of the 2024 Cadillac Lyriq is attributed to the different Ultium battery packs utilized by both models. The former is outfitted with pouch-style cells, while the latter harnesses cylindrical cells that allow for a greater power output. The difference is the result of Cadillac working with a different battery partner than it does in North America.
Meanwhile, the 2024 Cadillac Lyriq RWD wears the "450E" badge in all markets, referencing its 440 Nm, or 325 pound-feet of torque, which is consistent in both North America and China. The "E" continues to represent the battery electric drivetrain, while the lack of a subscript indicates that models wearing this badge are RWD.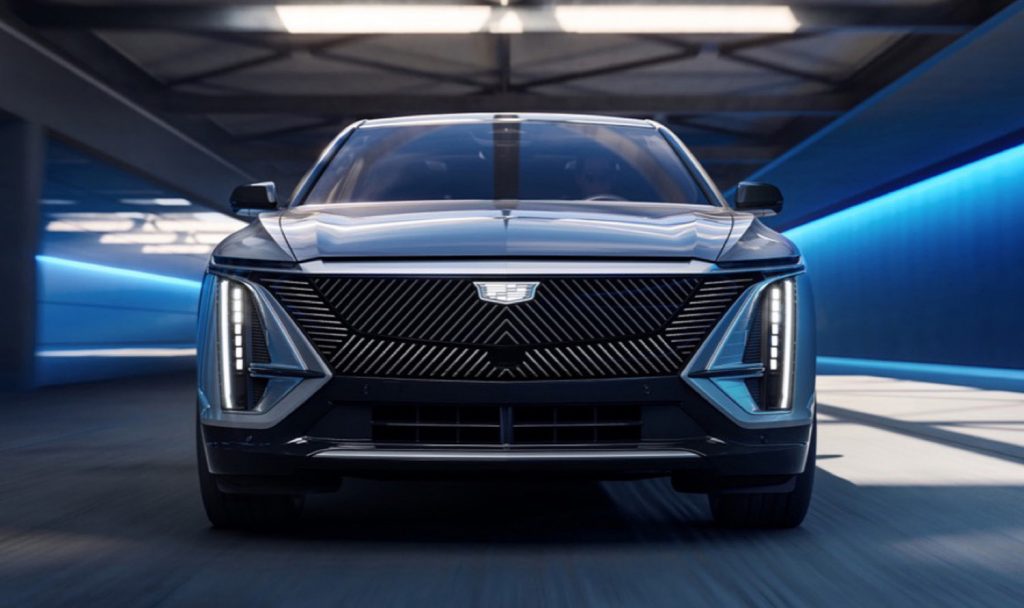 Riding on the luxury marque's BEV3 platform, the 2023 Cadillac Lyriq has been in production, while the 2024 Cadillac Lyriq will soon enter production at the Spring Hill plant in Tennessee. The facility produces the Lyriq for North America.
Want the latest on all things Cadillac as it surges into its all-electric future? Then subscribe to Cadillac Society for Cadillac Lyriq news and to-the-minute Cadillac news coverage. We also invite you to join the latest discussions in our Cadillac forums and Cadillac Lyriq forum.