With Super Bowl LVI right around the corner, Cadillac's parent company, General Motors, released its ad spot for the upcoming big game. Centered around GM's Ultium electric powertrain platform, the ad showcases a handful of electric GM products, including the Cadillac Lyriq along with the vehicles that make up Cadillac's Halo Concept Portfolio: the InnerSpace, SocialSpace, and PersonalSpace.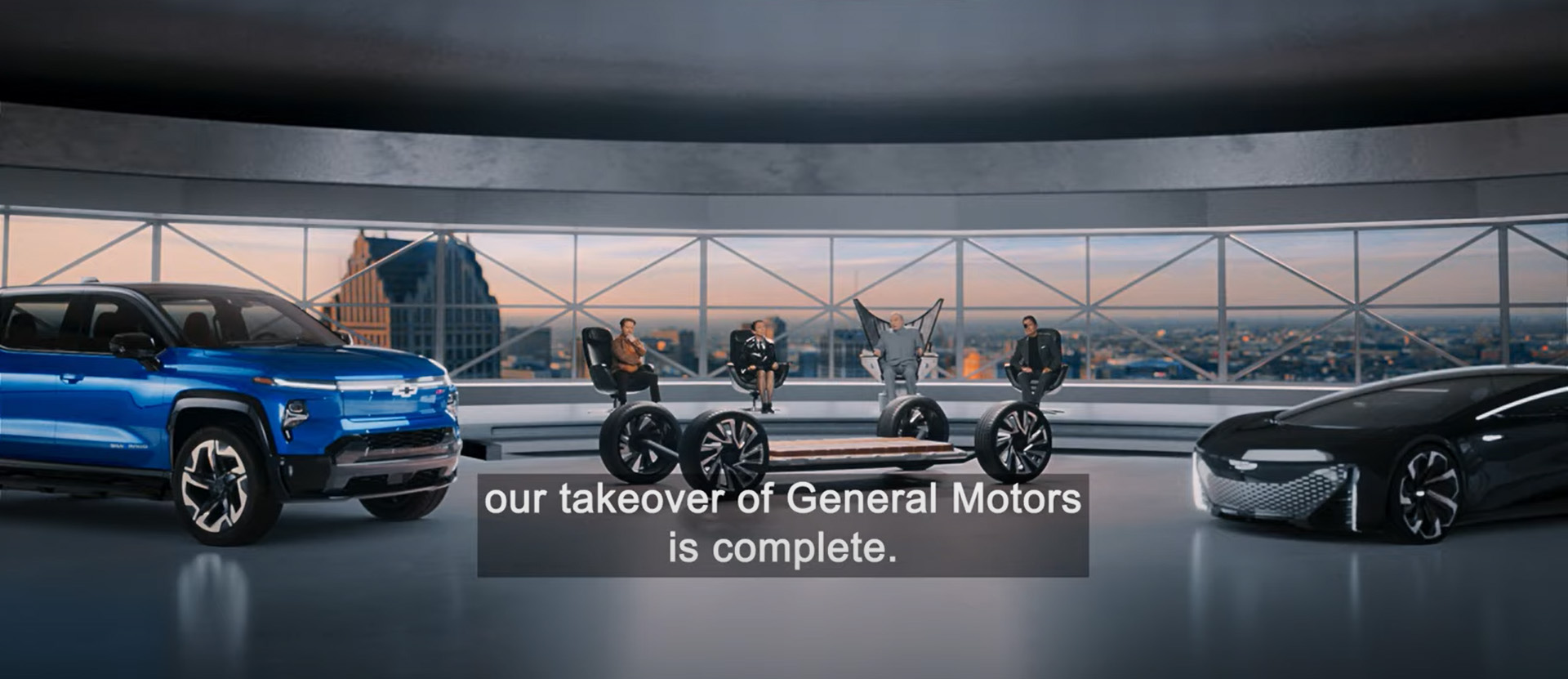 In the humorous ad, titled "Dr. EV-il," Mike Meyers reprises his role as Dr. Evil from the Austin Powers film series. He and his evildoing cohorts have taken over GM's headquarters at the Renaissance Center, and they realize they've stumbled upon something great: the Ultium platform, which they decide can "power their whole operation," while reducing tailpipe emissions during world domination efforts. Dr. Evil is convinced that he must save the world before he can take it over, and pledges to go all-electric to accomplish it.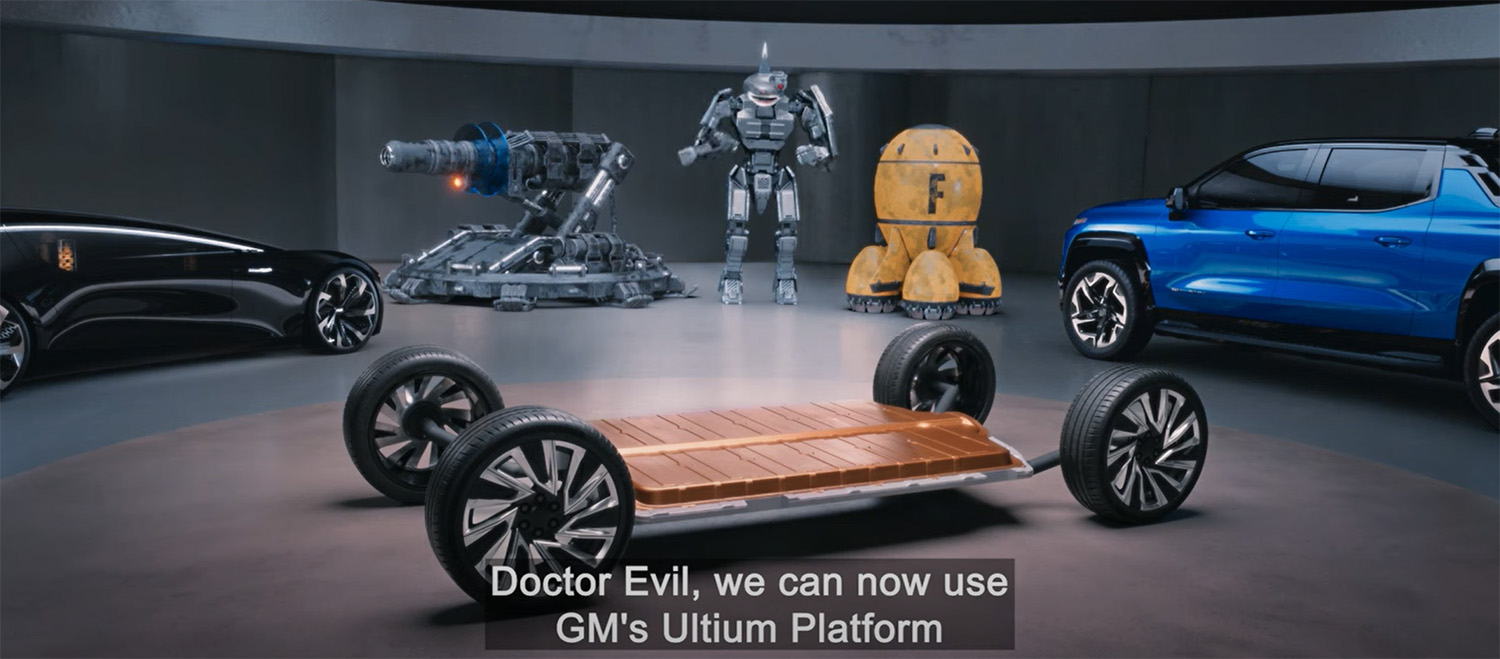 He and his crew then enter the garage, in which many electric vehicles are parked. Right away, we recognize the upcoming Cadillac Lyriq electric luxury crossover, which rides on the BEV3 platform with Ultium serving as the powertrain. Production of the Lyriq will commence in a few month at the Spring Hill plant in Tennessee.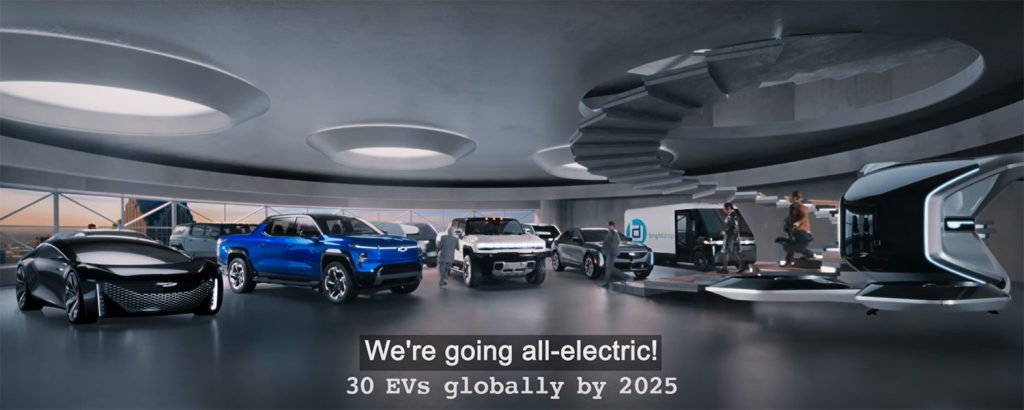 Besides the Lyriq, we also see the Cadillac InnerSpace – a coupe-like two-seated autonomous electric vehicle concept. Behind the lineup are a couple SocialSpace concepts, which are mobile lounges that can autonomously transport up to six people. And to the far right is the PersonalSpace (VTOL) autonomous flying machine, which features a single seat and is designed for easy, fast transport between buildings in an urban environment. These three vehicles make up the Halo Concept Portfolio, which represent Cadillac's mission to create an all-electric future while streamlining the way we travel. None of the vehicles have actually been built, and instead exist as digital renders.
Other vehicles from GM's broader portfolio include the Chevrolet Silverado EV, the GMC Hummer EV pickup truck, and an electric BrightDrop delivery vehicle.
Be sure to subscribe to Cadillac Society for more around-the-clock Cadillac news coverage. We also invite you to join the latest discussions in our Cadillac forums.