The Cadillac Blackwing super sedans offer plenty of head-turning paint colors, but perhaps the most unique is Dark Emerald Frost. The green matte hue has unfortunately been discontinued after a very limited run, but Cadillac Society has learned that the color could return at some point in the future.
Cadillac spokesperson, Stefan Cross, told Cadillac Society that Dark Emerald Frost could potentially make a comeback, but it hasn't been decided yet. "There's a chance we could bring it back for future model years, but that has not been decided upon yet," Cross said.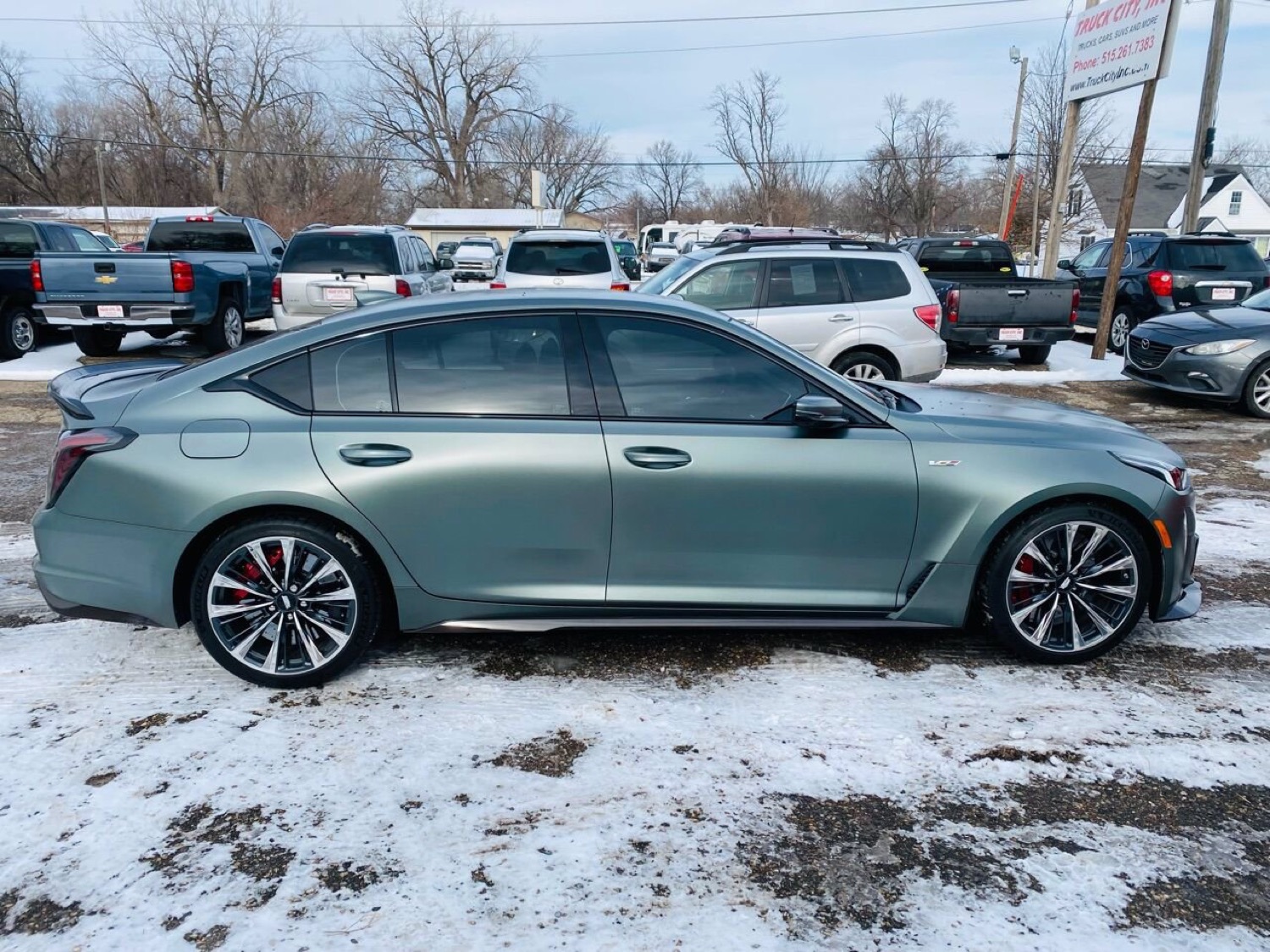 Dark Emerald Frost (production code G7W) was previously available on the 2022 CT4-V Blackwing and 2022 CT5-V Blackwing. It was by far the most expensive paint color available on the ultra-high-performance sedans, adding $3,925 to the vehicle's asking price. For reference, the next most expensive paint color is Infrared Tintcoat, with a price of $1,225.
As previously mentioned, availability of Dark Emerald Frost was extremely limited. It was not attainable on the first 500 units of the Cadillac Blackwing sedans, which are Collector Edition vehicles. Instead, it was only made available for a short time on subsequent units. The late availability means that the color is extremely rare, so spotting it out in the wild is quite the unusual circumstance.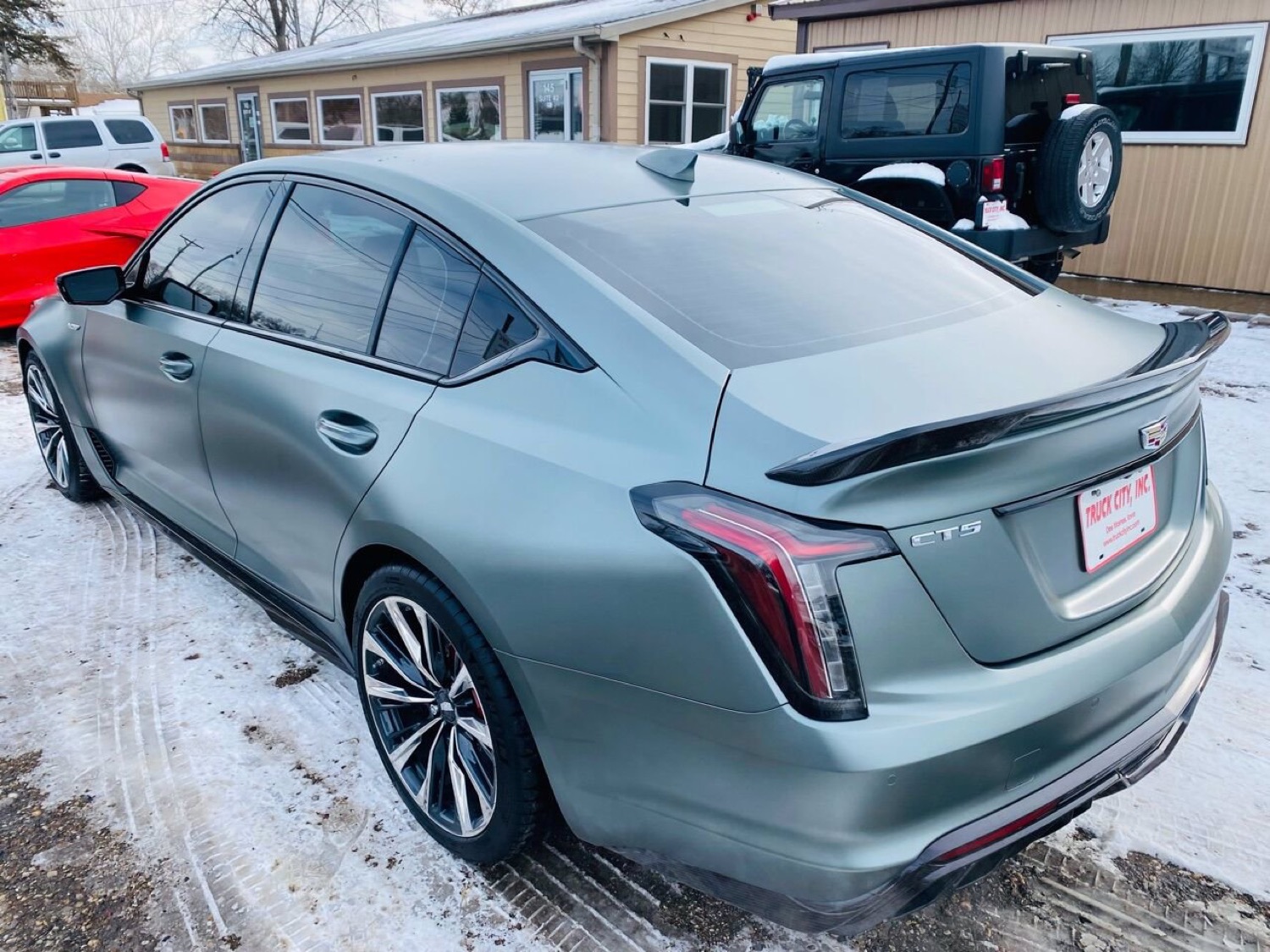 To keep the rare color looking spiffy, owners of a Cadillac Blackwing with Dark Emerald Frost paint have to take steps to preserve its finish. Cadillac suggests avoiding automatic car washes that have brushes and scrubbers, as well as staying away from waxes and polishes, as these items can easily damage the matte finish of the paint.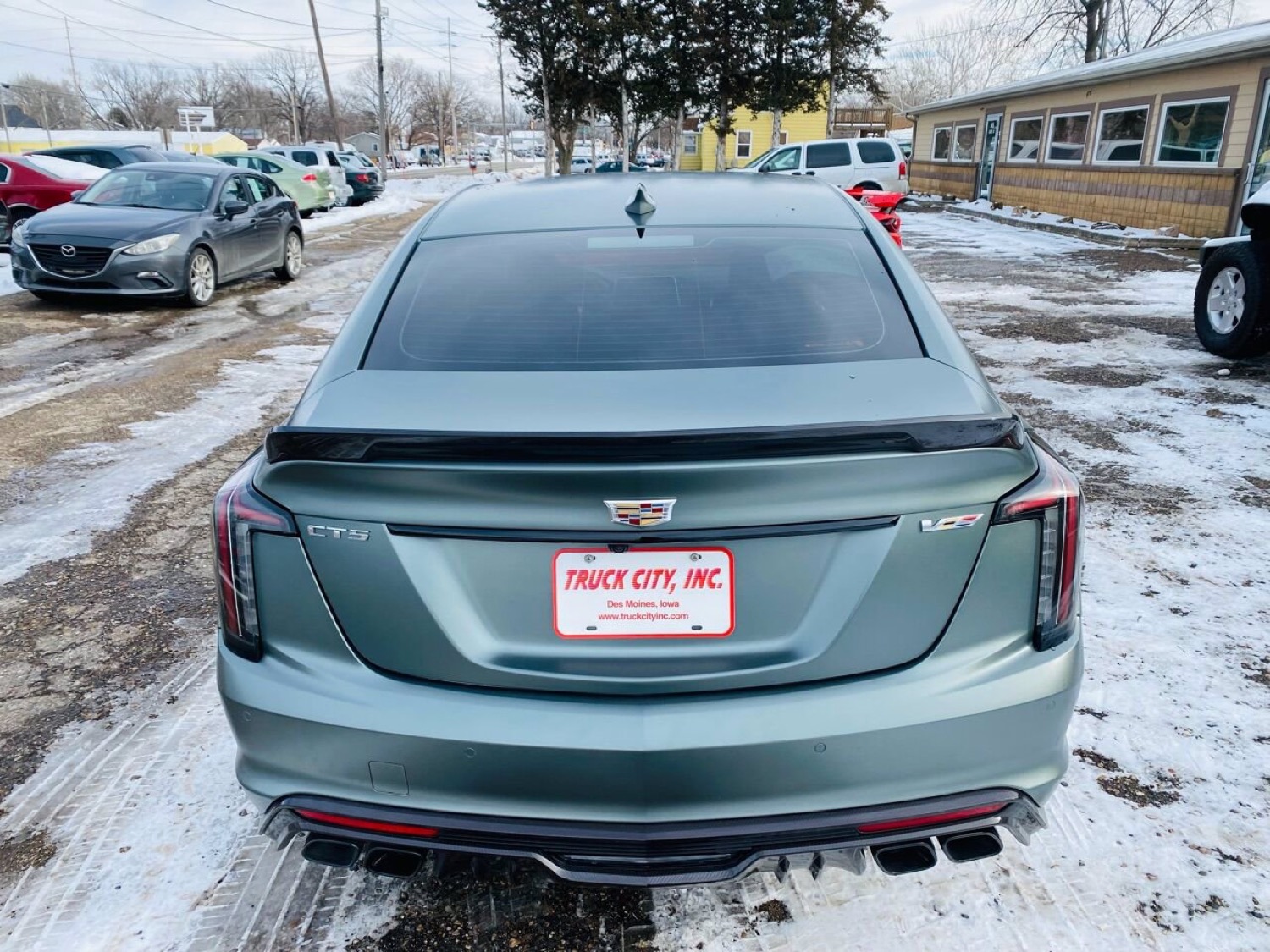 Want to stay in the know about the latest on all things Cadillac? Then subscribe to Cadillac Society to stay up to date on the latest Cadillac Blackwing news, Cadillac CT4-V Blackwing news, Cadillac CT5-V Blackwing news and a lot more Cadillac news coverage. We also invite you to join the latest discussions in our Cadillac forums.
2022 Cadillac CT4-V Blackwing Photos
2022 Cadillac CT5-V Blackwing Photos