Cadillac Society was given the opportunity to drive a brand-new 2022 Cadillac CT4-V Blackwing to get a first-hand feel for the super sedan's performance, and we want you in on the conversation.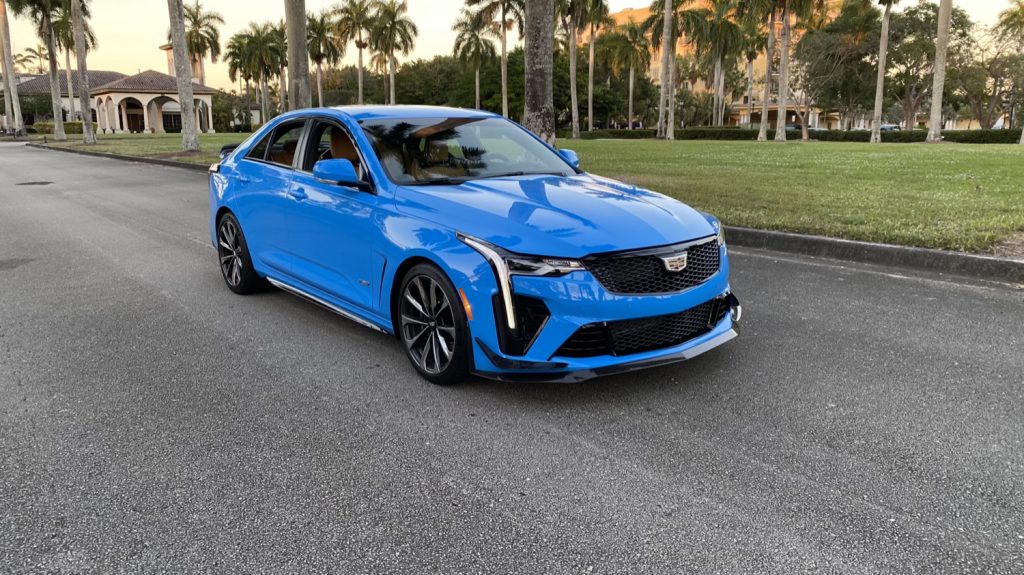 The 2022 Cadillac CT4-V Blackwing is all-new for the 2022 model year. It represents the most powerful vehicle in the Cadillac CT4 range, harnessing a set of twin turbochargers bolted to the 3.6L V6 engine (production code LF4). It's capable of throwing 472 horsepower and 445 pound-feet of torque, routed exclusively to the rear wheels via either the standard six-speed manual transmission or the optional 10-speed automatic.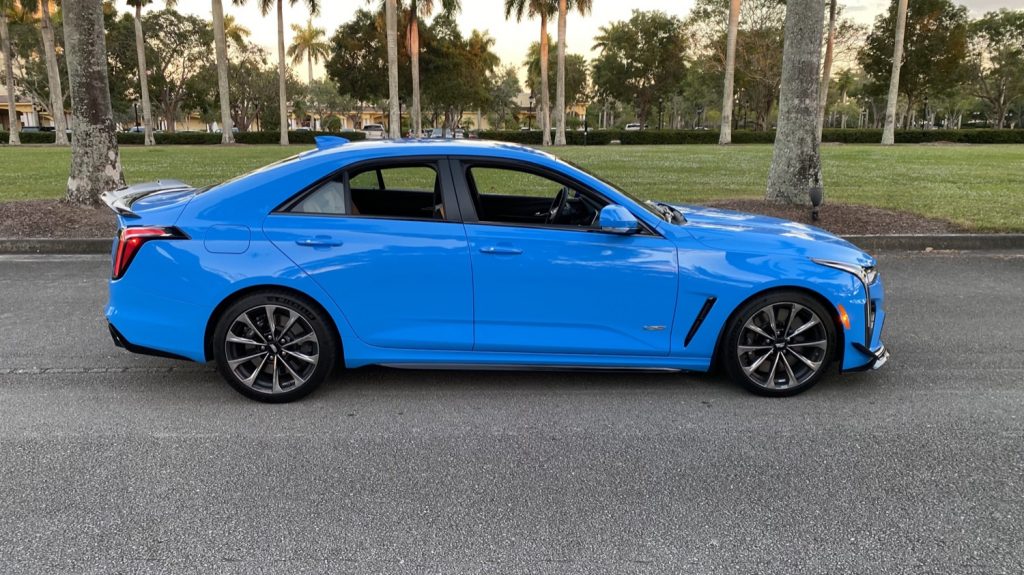 Our test vehicle is equipped with the six-speed manual transmission. We're certainly not complaining, but it would have been interesting to see how the ultra-high-performance luxury sedan would handle with the 10-speed automatic. The test vehicle is painted in the eye-catching Electric Blue exterior color, which is a premium option that costs $600 to equip. Inside, it features an interior finished in Natural Tan with Jet Black Accents.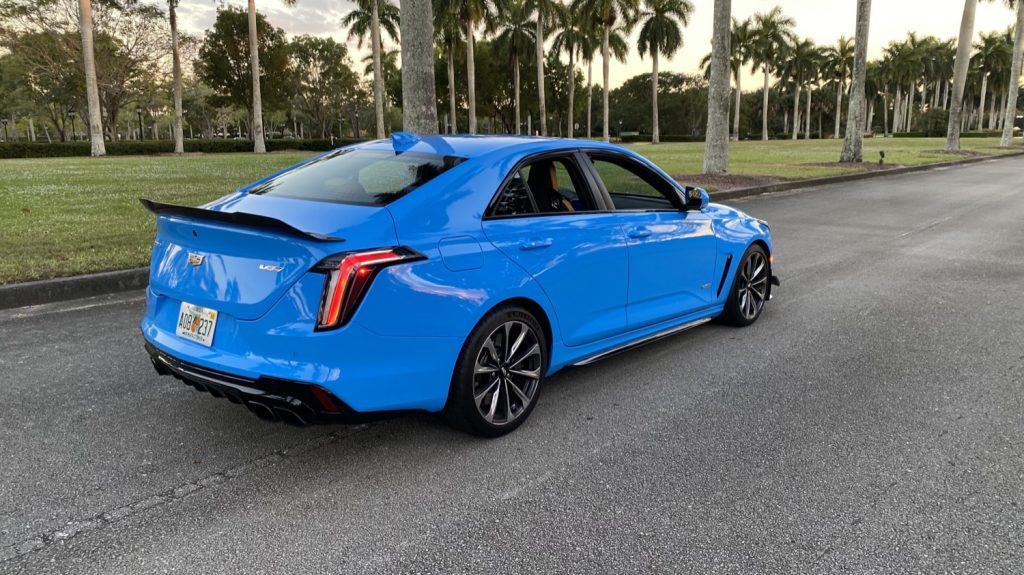 This Cadillac CT4-V Blackwing also has the Carbon Fiber 1 package equipped, which gives it a set of various exterior carbon fiber accents. The package, which has a price tag of $4,100, includes a carbon fiber front splitter, front-wheel well deflectors, front dive planes and a rear extra aero spoiler. Not only do these add-ons look good, they lend more downforce to the super sedan, and in turn, more grip and forward bite.
This gorgeous blue CT4-V Blackwing rides on a set of 18-inch alloy wheels finished in Polished/Dark Android (production code R38), which are the standard wheels. Other premium options are available.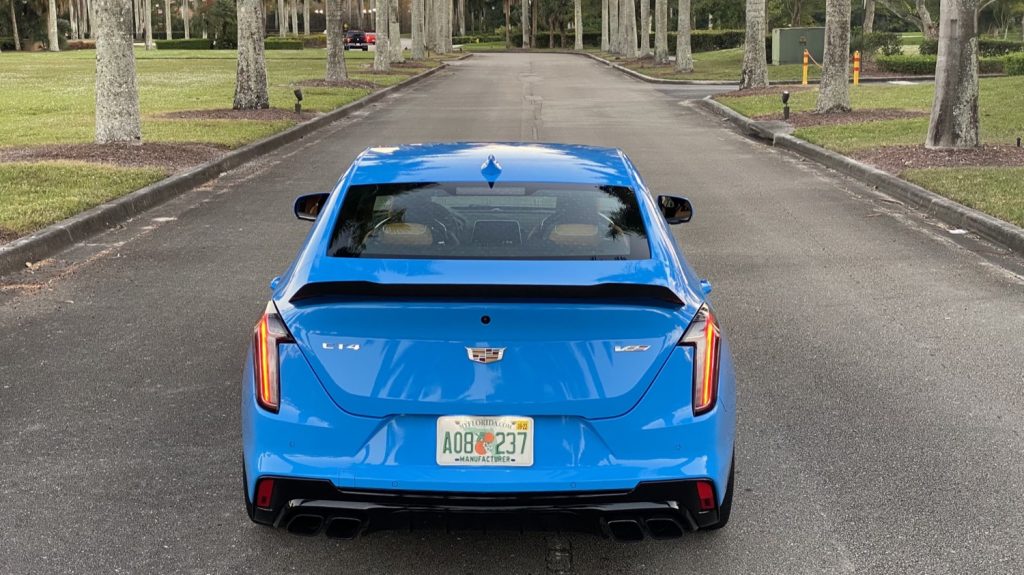 Our tester is also dressed up with the optional Technology Package ($725), Climate Package ($600), along with the Performance Data and Video Recorder ($1,600). The MSRP is $72,790 with a $995 destination charge and $12,800 in optional add-ons.
So, all that being said, we have a question for our readers – what do you want to know about the 2022 Cadillac CT4-V Blackwing? Let us know your burning questions in the comments below, and we'll do our best to get the answers to you as soon as we can.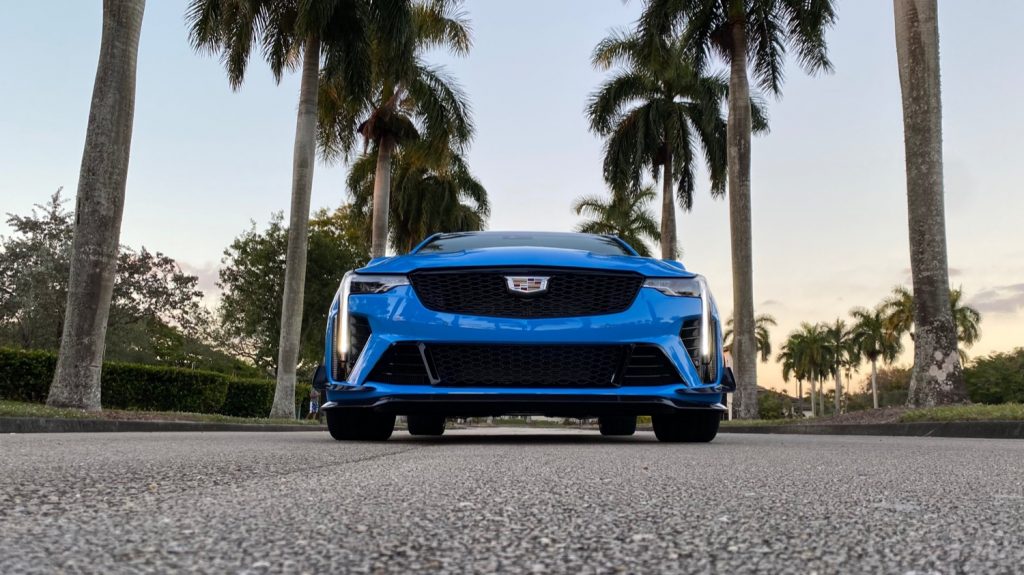 In the meantime, subscribe to Cadillac Society for more Cadillac CT4-V Blackwing news and around-the-clock Cadillac news coverage. We also invite you to join the latest discussions in our Cadillac forums.
2022 Cadillac CT4-V Blackwing Photos