Cadillac has launched a new ad campaign for the 2023 Cadillac Lyriq starring Canadian tennis player Bianca Andreescu.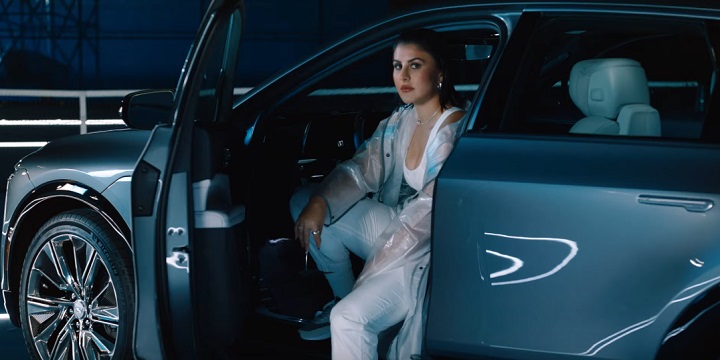 The luxury marque will use the ads to launch the Lyriq in the Canadian market, since Andreescu is very well-known in her home country. According to MediaPost, the ad campaign is completely female-led, with Cadillac Canada working closely with creative agent Isobar Canada and director Kat Webber to bring it to life. Their efforts culminated in a pair of 15-second ads featuring Andreescu titled "Make Some Noise" and "The Bigger Picture."
"There's a deliberate poetic style to how the visuals of Bianca and the Lyriq interact, paired with imaginative framing and top-of-the-line motion control technology," Webber said, regarding the new ads.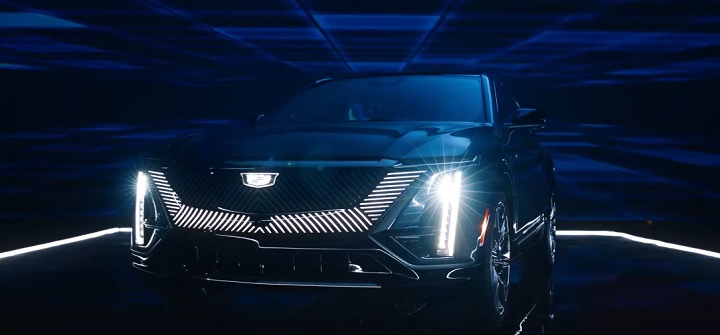 Both 15-second spots feature the "Be Iconic" tagline, which the luxury marque has used several times in the past. The tagline was featured in a spot for the 2023 Cadillac Lyriq geared toward the U.S. market titled "The Beauty of Defiance" featuring actress Regina King in early 2021. A second ad spot called "Lighting the Way" also features a female protagonist, further emphasizing Cadillac's affinity for female empowerment. Cadillac filed to trademark the tagline in the U.S. in October 2021.
Deliveries of the 2023 Cadillac Lyriq are expected to begin in Canada next fall, after its debut in the U.S. market. Pre-order books are open now, and pricing starts at $68,898 in Canada and at $59,990.
The Cadillac Lyriq rides on the all-new BEV3 platform and features a 12-module, 100-kWh battery and single electric motor, with output rated at 340 horsepower and 325 pound-feet of torque. Cadillac estimates 300 miles from a full charge. The luxury electric crossover offers high-speed DC fast charging up to 190 kW, allowing customers to add approximately 76 miles of range in about 10 minutes at designated charging stations. At-home outlet charging nets 52 miles of range per hour.
Watch the ads below. Here's "Make Some Noise" to start you off:
And here's "The Bigger Picture."
Subscribe to Cadillac Society for Cadillac Lyriq news and around-the-clock Cadillac news coverage. We also invite you to join the latest discussions in our Cadillac forums.