As Cadillac continues to transition to an all-electric future, the luxury marque recently began using an updated monochromatic version of of its iconic badge.
While the new Cadillac logo retains it recognizable crest, the new logo is fully black and white with a black outline. By comparison, the current Cadillac crest features a silver outline with red, blue and gold accents within the crest. It is at this point that we'd like to note that Cadillac Society was the first to report that Cadillac was likely planning on revamping its logo to a monochromatic version as far back as 2018.
In any event, the decision to adopt a flatter, cleaner logo is likely a sign that Cadillac plans to implement it on its soon-to-be fully-electric lineup. In fact, the luxury marque has already updated its official website and social media accounts with the new logo.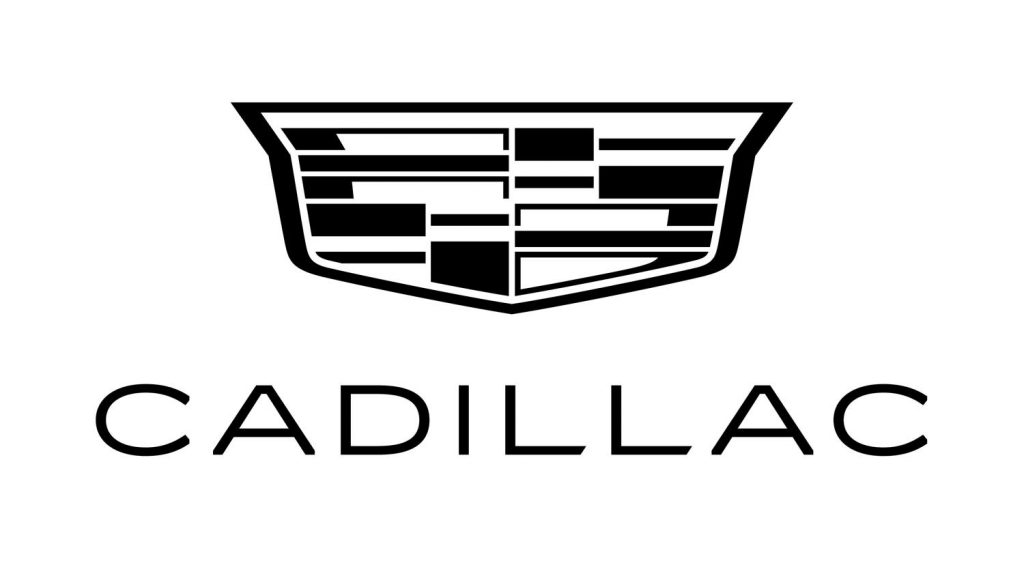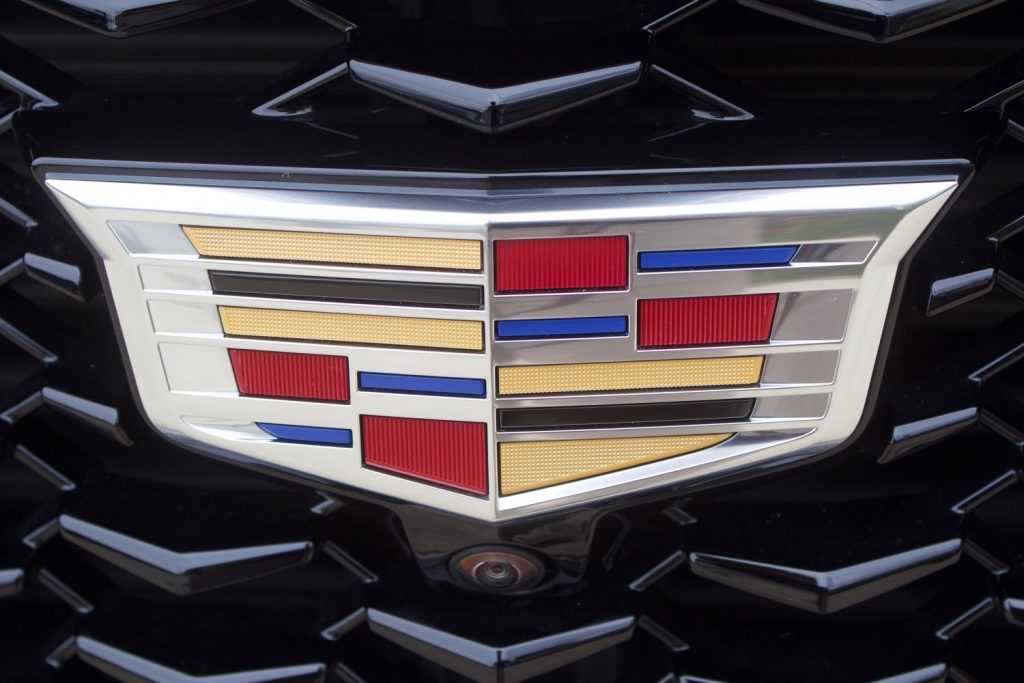 Currently, the flat monochromatic logo is used on the front grille of the all-new Cadillac Lyriq, which features an illuminated badge to stand out from the rest of the vehicle's grille. In that respect, the new black-and-white 2D logo is easily implemented without color. In fact, it's highly likely that all future electric Cadillac models will feature this backlit badging, so it makes sense that Cadillac would optimize its famous crest to better compliment the design nuances of its EVs.
In addition to the new two-dimensional monochromatic Cadillac badge, the luxury marque currently utilizes two other versions of a similar logo. The first is the unique silver-chrome badge used on the front quarter panels on overhauled (redesigned) or updated (refreshed) Cadillac vehicles starting with the 2016 CT6 and 2017 XT5 (followed by the 2019 XT4, 2020 XT6, and 2020 CT4 and CT5). This silver-chrome logo is used exclusively on the front quarter panels.
The second monochromatic Cadillac logo is optional on all vehicles that are currently part of the marque's lineup, including the CT4, CT5, XT4, XT5, XT6, and 2021 Escalade. This logo is darker than the aforementioned chrome-silver badge thanks to gunmetal inlays, and is offered as part of the optional Onyx package.
The Lyriq, Cadillac's first electric vehicle, also wears this gunmetal version of the monochromatic logo on its liftgate. To that end, it's highly likely that the multicolor version will not be offered on the Lyriq whatsoever.
Want the latest on all things Cadillac? Subscribe to Cadillac Society for Cadillac logo news and twenty-four-seven Cadillac news coverage. We also invite you to join the latest discussions in our Cadillac forums.