Cadillac knows all about sumptuous luxury and cutting-edge technology, but what about applying that tried-and-true formula to something tough and rugged – like a truck? Well, we've seen something similar from models in the past, including the Cadillac Escalade EXT, which was discontinued in 2013. But what would a modern Cadillac truck look like? To answer that, we can turn to this impressive rendering.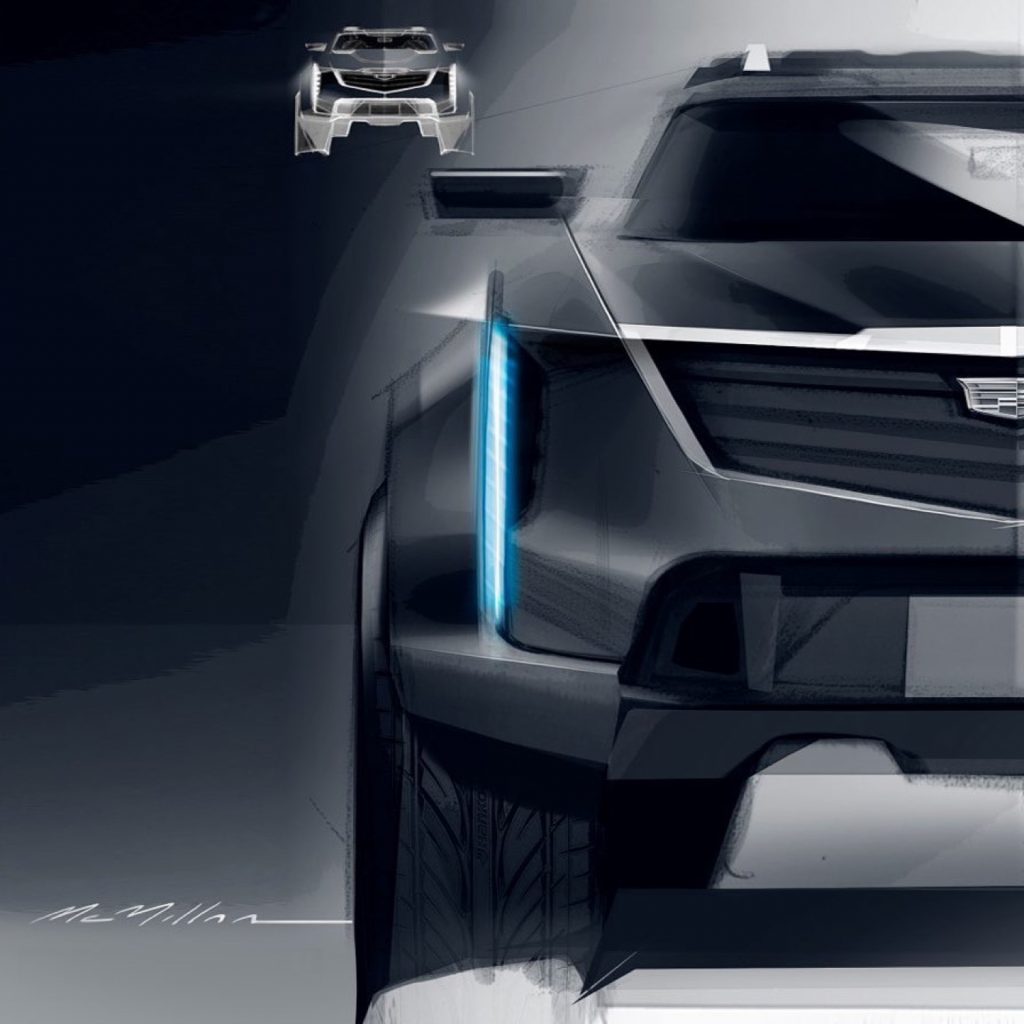 This Cadillac truck rendering comes to us from Caddy's parent company, General Motors, which posted the concept to social media via the official General Motors Design Instagram account (@generalmotorsdesign). The rendering was created by Cadillac Exterior Designer Andrew McMillan, who applied the latest Caddy design cues to a tall-and-tough Cadillac truck. The front end sports a familiar Cadillac shield grille with horizontal slats filling the grille insert. The requisite Cadillac crest is mounted high in the grille, and rocks a silver-and-grey color scheme devoid of the traditional Cadillac crest colors.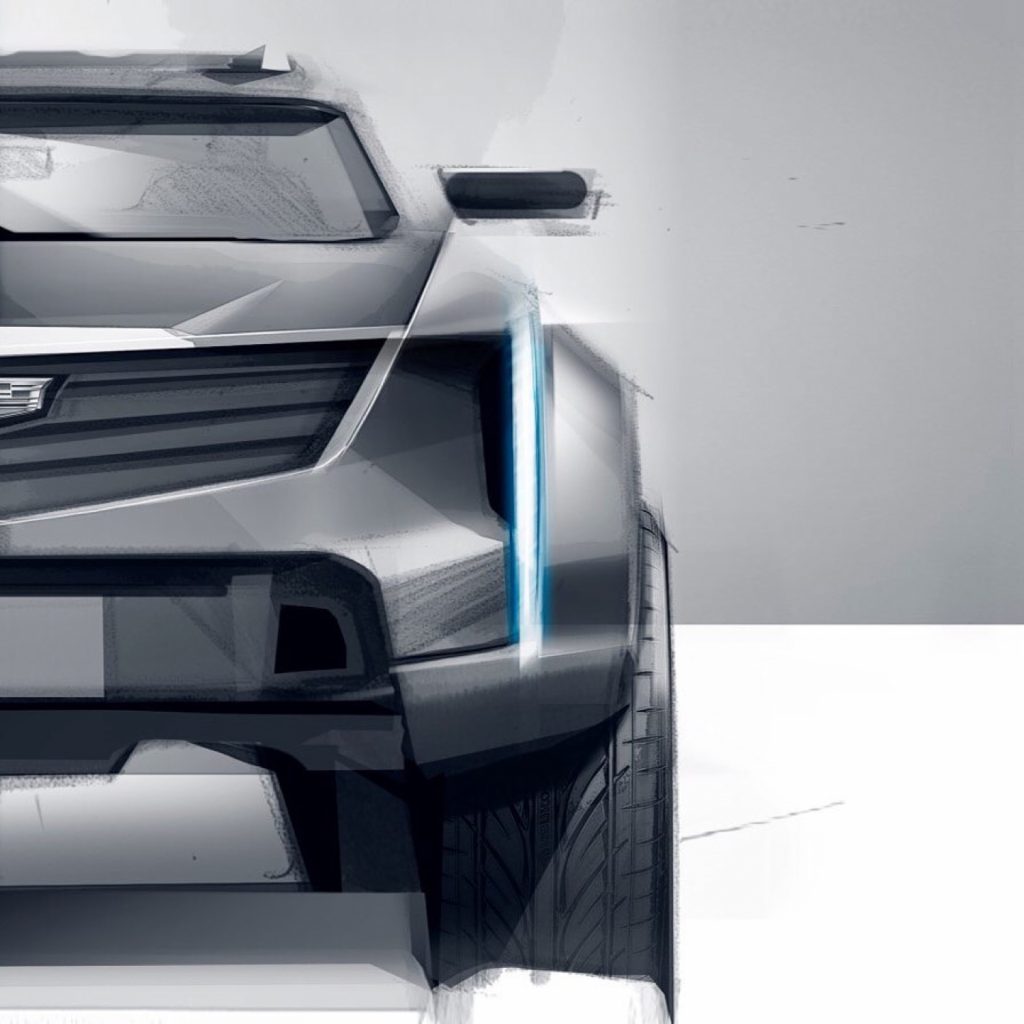 Moving to the corners of the fascia, we see upright vertical signature lighting with a blue tint, squaring off the fascia into a rectangular shape. The wheel wells are flared out, adding a tough and rugged demeanor to the Cadillac truck rendering. Under the flared-out wheel wells sit a set of wide tires, while the ground clearance is impressively high.
We've seen the Cadillac design aesthetic applied in more truck-like applications before. For example, Cadillac Society previously covered a lifted and supercharged Cadillac Escalade that was up for sale, and even rendered a modern-day 2021 Cadillac Escalade EXT. This particular rendering, however, stands out for its futuristic aesthetic and rugged-yet-sleek design.
While we'd love to see something like this Cadillac truck rendering make it to production, there's currently no indication that the concept will go beyond the design stage. Nevertheless, we want to know – does this luxury utility vehicle deserve a spot in Cadillac's lineup? Let us know your thoughts in the comments, and make sure to subscribe to Cadillac Society for ongoing Cadillac news coverage.