There's a lot going on with the Cadillac Escalade nameplate right now. An all-new generation arrived last month for the 2021 model year, bringing a long list of changes and improvements. What's more, Caddy is also working on a new all-electric variant, and a supercharged high-performance variant to boot. Which got us thinking – what about resurrecting the Cadillac Escalade EXT for the 2021 model year as well?
Naturally, we've gotta mention that, for now, there's no indication whatsoever that a new Escalade EXT is actually headed down the pipeline. Rather, we made this rendering just for kicks, and to give us an idea what the new styling of the 2021 model year may look like on an EXT model variant.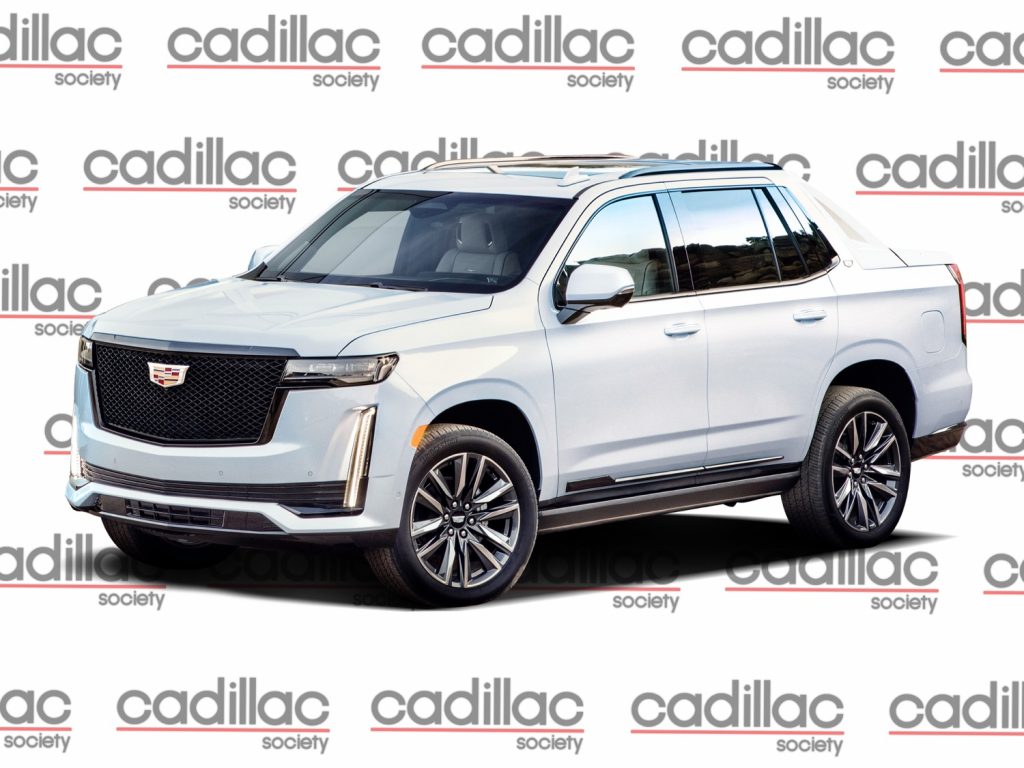 With that covered, let's next take a moment to review what the Escalade EXT was originally. Framed as a sport utility truck that sought to combine the luxury and large cabin space of the Cadillac Escalade with the practicality of a pickup, the Cadillac Escalade EXT was introduced for the 2002 model year with four doors and enough space inside for five passengers. Behind the cabin, the Escalade EXT also came with a bed that could extend into the cab to accommodate large items when asked.
The Cadillac Escalade EXT was eventually discontinued in 2013 following low sales numbers, but what if the same formula was applied to the current generation model?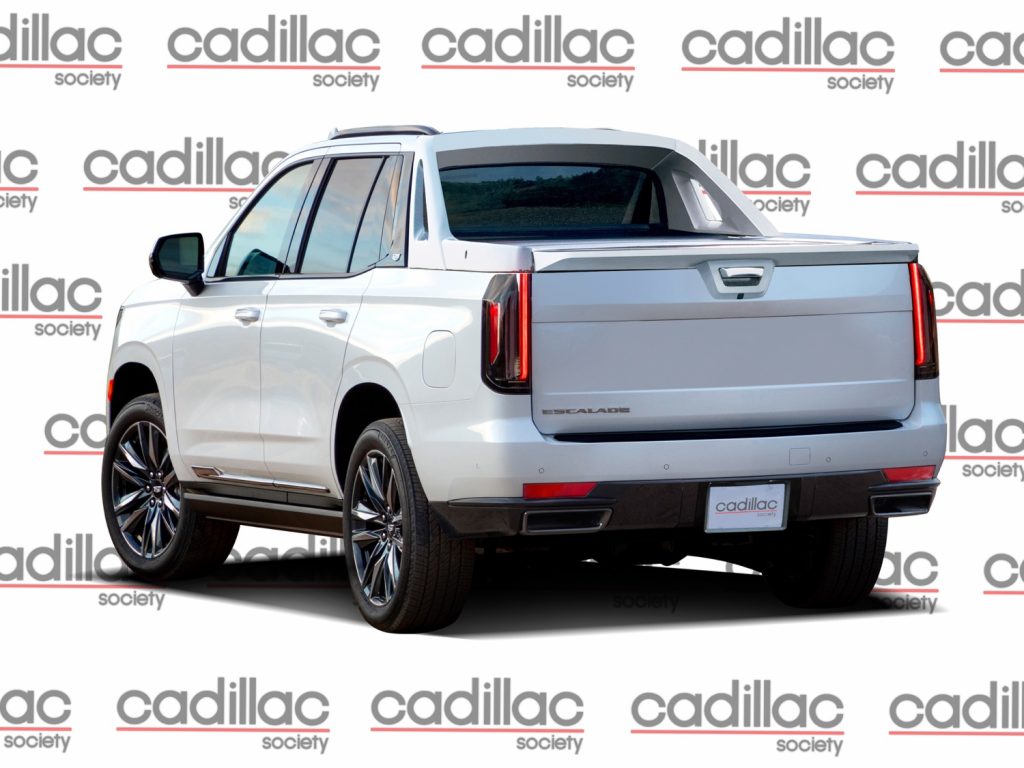 That's the question answered by this rendering seen here, mixing the revised fascia treatment of the 2021 model year with the bed of a pickup in back. There are still four doors for ingress and egress, while vertical tail lamps frame the tailgate.
So what do you think, dear reader? Would a new 2021 Cadillac Escalade EXT pique your interest? Make sure to let us know your thoughts in the comments, and don't forget to subscribe to Cadillac Society for more Cadillac Escalade news and around-the-clock Cadillac news coverage.