With stylish looks, gargantuan size and a rather significant price tag, the Cadillac Escalade is already the type of vehicle that will turn heads wherever you go. There will always be those customers who find the standard Cadillac Escalade just doesn't have that "wow factor" they crave, though, leading them to turn to the aftermarket for help.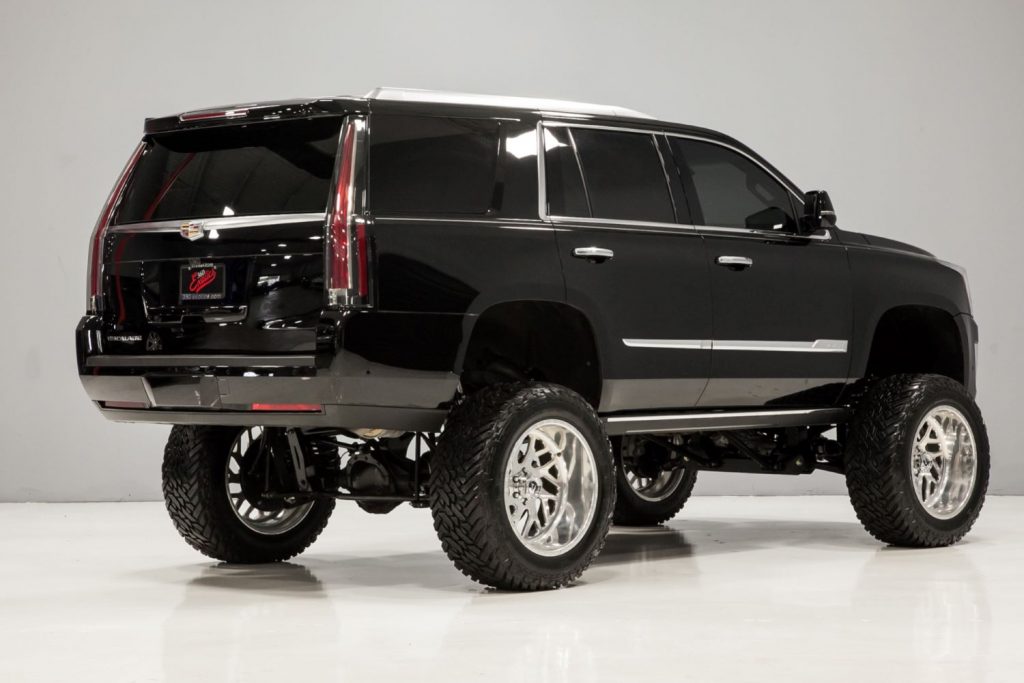 The previous owner of this 2017 Cadillac Escalade, which is currently for sale at 360 Exotics in Austin, Texas, clearly wanted to turn a lot more heads with the luxury SUV. This high-riding Escalade has a full Cognito Motorsports adjustable lift and sits on fully adjustable Fox Racing shocks. Completing the almost monster truck-like appearance are a set of 22-inch custom billet wheels wrapped in 37-inch Fuel Off-Road Gripper tires.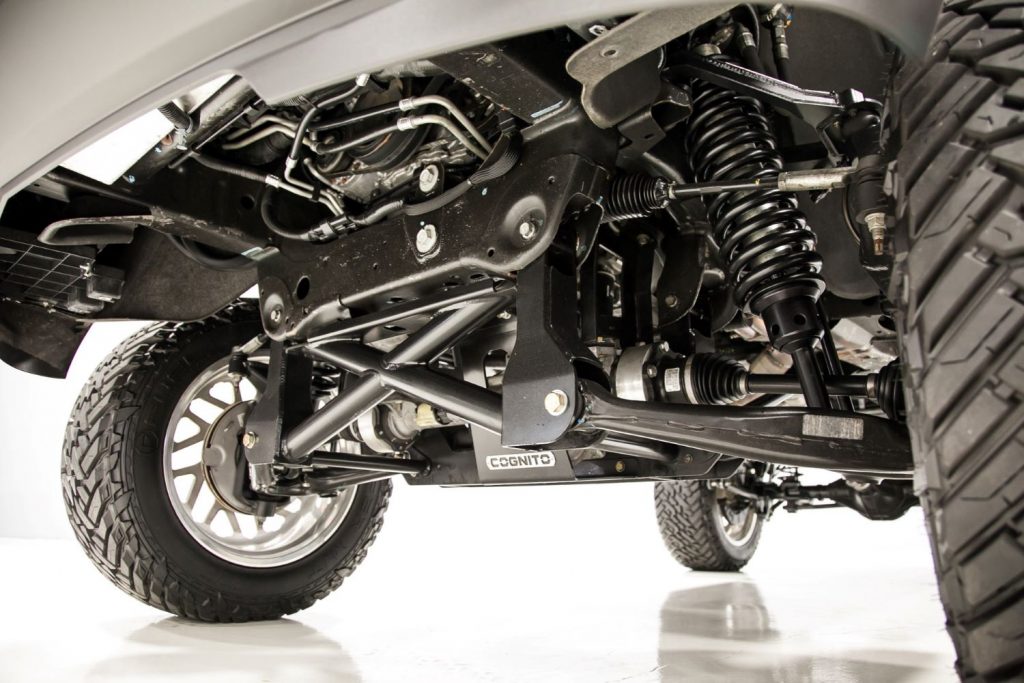 Believe it or not, the suspension isn't the most extreme part of this custom Escalade. Under the hood sits a supercharged, 416 cubic inch stroker V8 built by Texas Speed, which is good for 750 horsepower and is designed to "handle over 1,000 hp" with other upgrades, according to 360 Exotics. The engine is based on an LT1 V8 and, in addition to the larger piston stroke and 2.9L Whipple blower, features LS7 pushrods, Mahle pistons, CNC ported cylinder heads, LT4 fuel injectors and a Texas Speed camshaft, among other upgrades.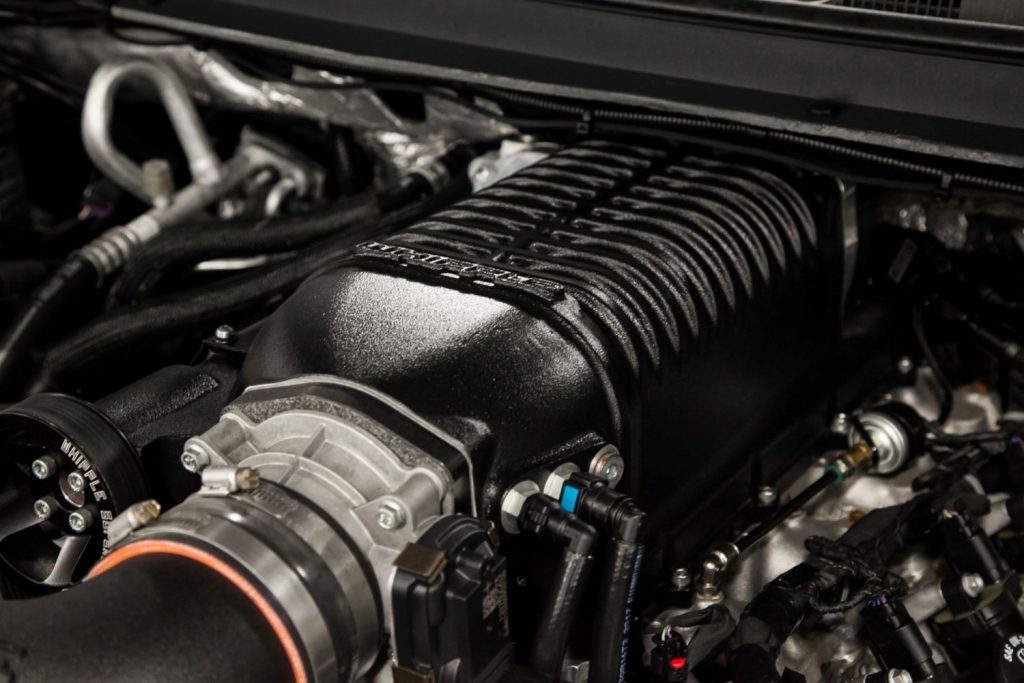 Routing power to the wheels is a rebuilt eight-speed automatic transmission with upgraded clutches and an aftermarket converter, along with a custom driveshaft. It also features new 4.10 gears in the front and rear.
As we pointed out above, the Cadillac Escalade isn't cheap to buy, but this heavily customized example is actually a decent deal, in our opinion. The dealership says the previous owner spent $80,000 on various upgrades, so the $68,998 price tag (which would be expensive for most other used Escalades) isn't so bad. It also has just 8,663 miles on the odometer, so it's basically brand new.
Subscribe to Cadillac Society for more Cadillac Escalade news and around-the-clock Cadillac news coverage.