Meet the Cadillac Optiq, an upcoming entry-level battery electric luxury crossover that will soon join the luxury marque's growing EV lineup.
Thus far, Cadillac has kept the finer details regarding the Optiq close to the vest, including its powertrain figures and pricing.
"Optiq will act as the entry point for Cadillac's EV lineup in North America, slotting in below Lyriq as a luxury compact SUV," reads Cadillac's press release. "Optiq's spirited driving dynamics are designed to appeal to global luxury customers. Additional details, features and pricing will be unveiled next year."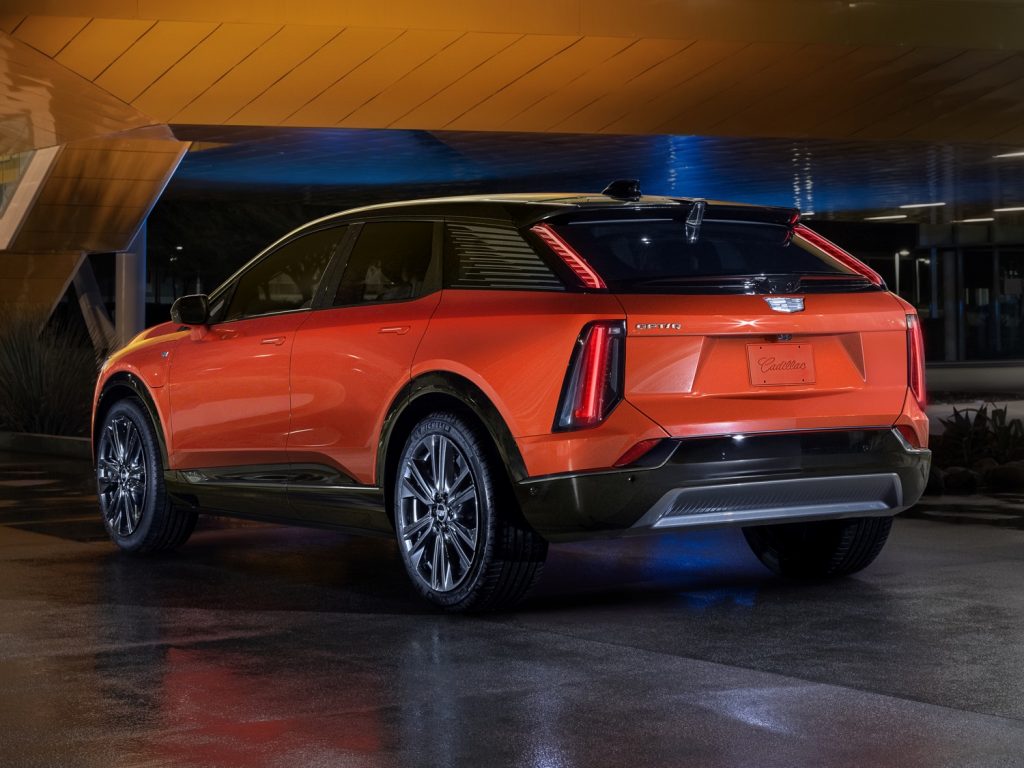 As previously reported by Cadillac Society, the Optiq will slot under the Cadillac Lyriq. Readers might recall that photos of the Cadillac Optiq were already leaked online, putting a name and a face to the upcoming crossover utility vehicle for the first time, while also providing a few key details. For instance, the Optiq is a relatively small vehicle, but its exterior dimensions are larger than those of the XT4 and of the XT5.
Regardless, the model pictured here is likely the Sport trim, judging by the various black body accents. Additionally, based on info from unofficial sources, the Optiq rides on the BEV3 platform, which currently underpins the Lyriq as well as the Celestiq ultra luxury sedan.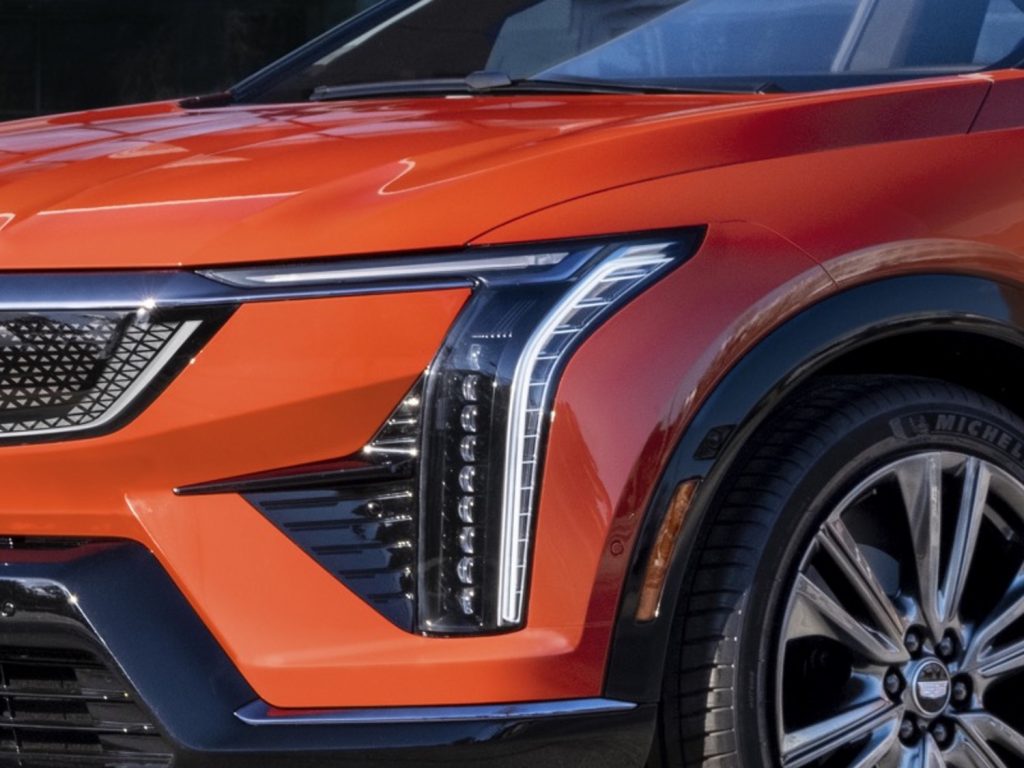 Beyond that, the luxury marque's EV design language is on full display with the Cadillac Optiq. Its front fascia features a five-point grille shaped like the Cadillac crest, overlaid with a striking LED "grille" pattern reminiscent of that of the Lyriq, Celestiq, and Escalade IQ. The headlights feature a thin, horizontally-oriented accent light / turn signal, along with a vertically-oriented running light. The primary headlights are positioned just to the inside of the aforementioned running light.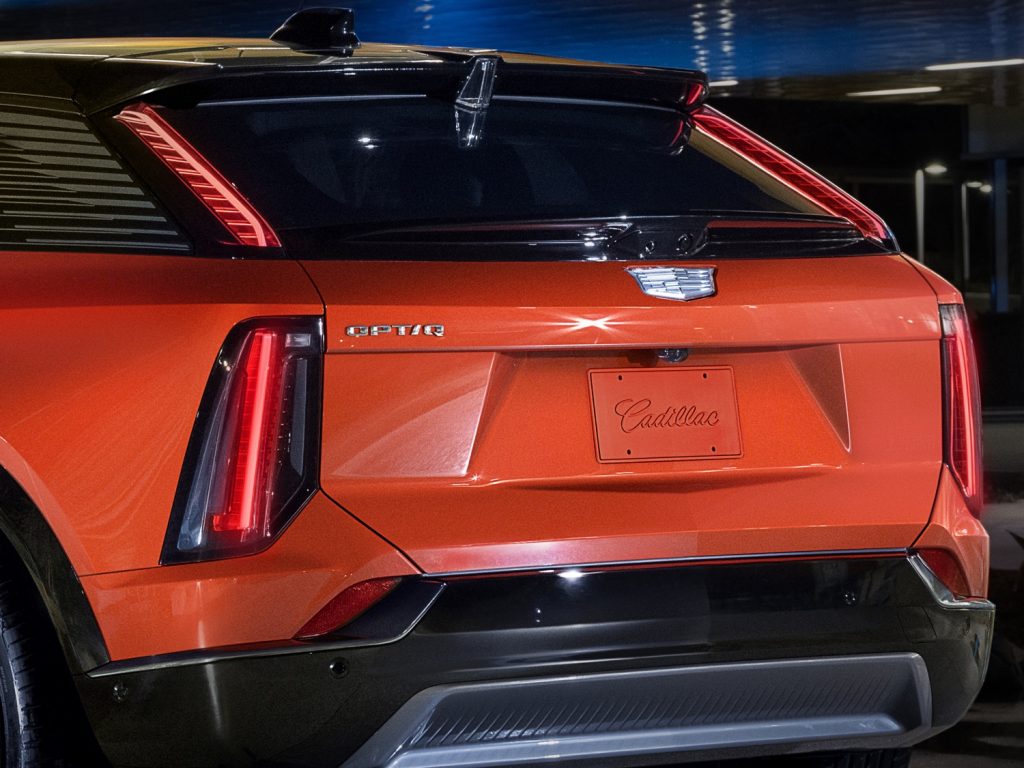 The profile is sleek, and there's a "kink" in the beltline, just after the C-pillar. The door handles are flush, likely being the same self-presenting units as on the 2024 Lyriq. A roof-mounted fin-style communications fin is present and accounted for. The ensemble rides on a set of large, dual six spoke wheels with a gray finish.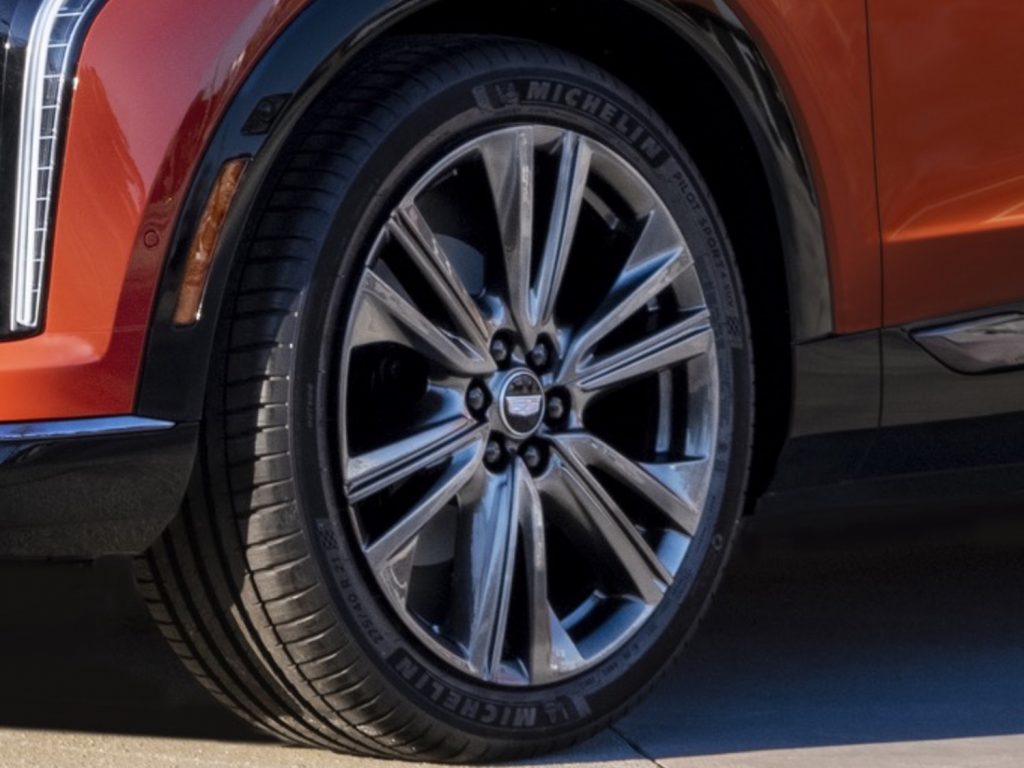 Out back, we see a dual-level tail light arrangement very similar to that of the Escalade IQ. There's also two spoilers, with one affixed to the top of the roof, and another at the bottom of the rear glass.
We'll bring you any and all information about the Cadillac Optiq, so be sure to subscribe to Cadillac Society for ongoing Cadillac Optiq news and Cadillac news coverage. We also invite you to join the latest discussions in our Cadillac forums and the Cadillac Optiq forum.