The next-gen 2025 Cadillac XT5 – which will not be sold in North American markets – will deliver a complete generational shift of the familiar nameplate. Aside from its revamped exterior styling, the forthcoming XT5 will be treated to a completely overhauled interior, one that will incorporate an all-new widescreen LED display, as evidenced in Cadillac Society's latest spy shots.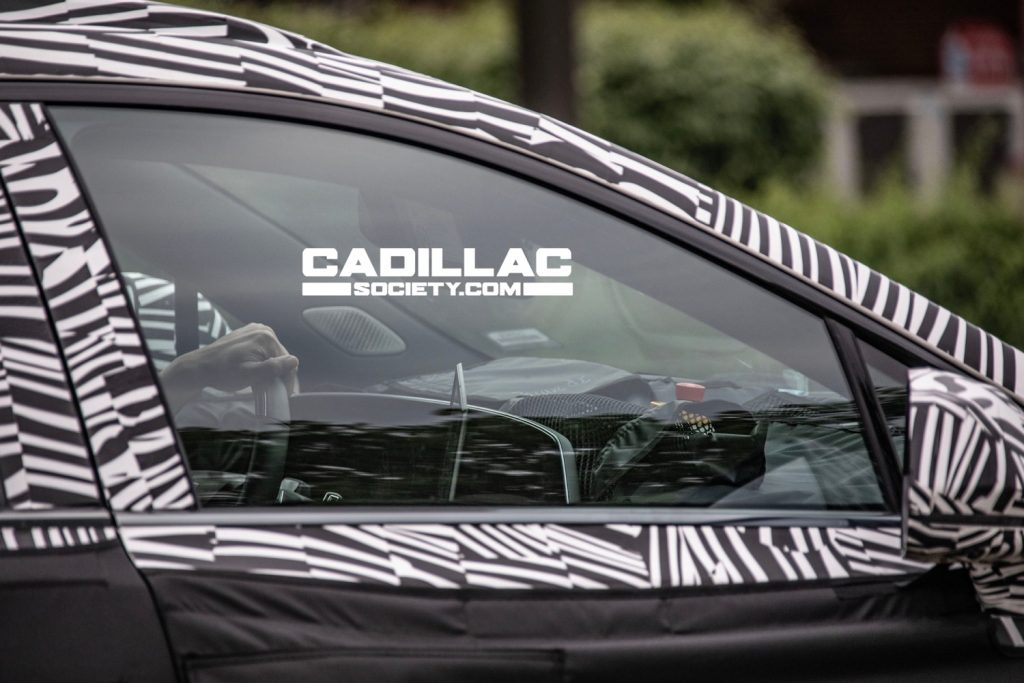 As with other prototypes we have spied in the recent past, this 2025 Cadillac XT5 prototype is wrapped in heavy camouflage. However, that does little to conceal what's behind its windows. A clear shot of the dash reveals a large curved screen behind the steering wheel, extending well into the crossover's center stack. This display will incorporate the instrument cluster to relay important information to the driver, while the centermost portion will show infotainment controls, governed by a touchscreen or a rotary controller located on the center console.
It's impossible to ignore the parallels between the widescreen display in the XT5 and that of the refreshed 2024 Cadillac XT4, which features a similar setup, as per the luxury marque's latest interior design language. The trend was kicked off by the all-electric Cadillac Lyriq, which was first to feature the curved 33-inch display seen here.
As for what's on the outside of the 2025 Cadillac XT5, the luxury crossover will feature an overhauled exterior. While it's hard to see exactly what lies behind the camouflage, the model's styling will be completely revamped, including the front fascia. The prototype's placeholder headlights aren't indicative of what exactly will make it to the production model, but they give away the general layout, which will include vertical lights on both sides of the grille. The grille itself features a crosshatched mesh design, much like the 2024 Cadillac XT4.
Since the market for this vehicle will primarily be China, the 2025 Cadillac XT5 is being 'homeroomed' in the Asian country, meaning that the luxury marque's Chinese division is responsible for the design and development of the 2025 XT5, as well as bringing the next-generation model to market. It will ride on the new C1-2 platform, building on the current C1 platform's architecture.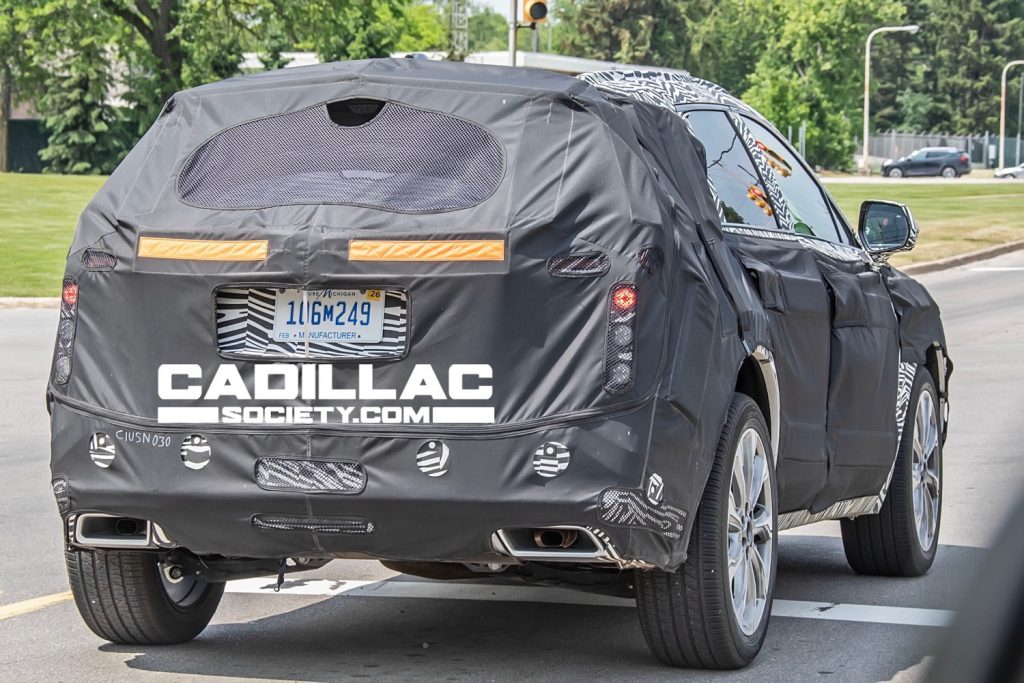 Meanwhile, for the North American market, the XT5 will go largely unchanged until the discontinuation of the nameplate upon the conclusion of the 2025 model year, after which it will be indirectly replaced by the electric Cadillac Lyriq.
Subscribe to Cadillac Society for more Cadillac XT5 news and twenty-four-seven Cadillac news coverage. We also invite you to join the latest discussions in our Cadillac forums and Cadillac XT5 forum.