It's no secret that the Cadillac Blackwing super sedans feature very healthy power levels and a great chassis, the perfect send-off for the internal combustion engine as the luxury marque replaces its lineup of fossil fuel-powered vehicles with electric models. As part of its plans to go all-electric, Cadillac has begun implementing the "IQ" naming strategy for its EVs. In order to create continuity between all of its models, the Blackwing sedans will be rebranded as "Blaqwing" for the 2024 model year.
In renaming the CT4-V Blaqwing and CT5-V Blaqwing, the addition of the "Q" puts it in line with Cadillac's EVs, like the Cadillac Lyriq and Cadillac Celestiq, and even the Escalade IQ. Additionally, the pronunciation of the name remains the same, allowing the vehicles to keep the familiar cadence of their monikers. This also makes it appropriate for a future battery electric high-performance Cadillac model.

"We're quite fond of the Blaqwing name," said Executive Director of communications at Cadillac, Elban Mano, in a press release. "2024 Cadillac CT5-V Blackwing IQ' was way too long, so we went in a different direction. Changing 'Blackwing' to 'Blaqwing' keeps things simple while also embodying our mission to phase out internal combustion powered-vehicles in favor of electric vehicles by 2023."
Mano added that Cadillac can't take all the credit for the Blaqwing name change. In fact, the luxury marque had a little bit of outside help.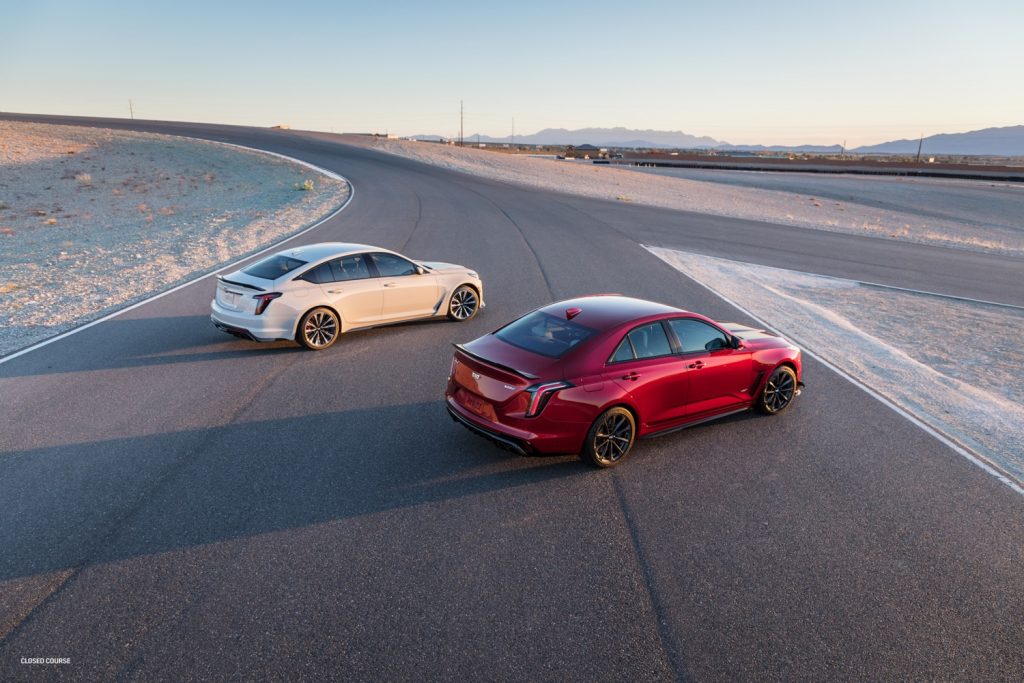 "My daughter, Vyyktoreeah, was the one who actually suggested 'Blaqwing,'" Mano said. "We're all about creativity here at Cadillac… just wait for Assendiq [pronounced Aas-and-diq] and Cryptiq," he added.
If you've made it this far, happy April Fools' Day from all of us here at Cadillac Society. Obviously, we're just messing with y'all! Blackwing is staying Blackwing. Stay sharp, stay safe, and subscribe to Cadillac Society to stay in the know on the latest (real) CT4-V Blackwing news, Cadillac CT4 news, CT5-V Blackwing news, Cadillac CT5 news, and a lot more Cadillac news coverage. We also invite you to join the latest discussions in our Cadillac forums, including CT4-V Blackwing forum and CT5-V Blackwing forum.
Cadillac CT4-V Blackwing Photos
Cadillac CT5-V Blackwing Photos