While the Cadillac CT5 offers Super Cruise, the luxury marque's semi-autonomous driver assistant, at this time, the luxury sedan isn't capable of complete self governance on the road. This will likely also be the case with the upcoming Ultra Cruise system, which will bring many improvements over Super Cruise. However, there may be at least one example of the CT5 that can drive itself, as Cadillac Society recently spied a CT5 prototype saddled with sensors that may grant it self-driving capabilities.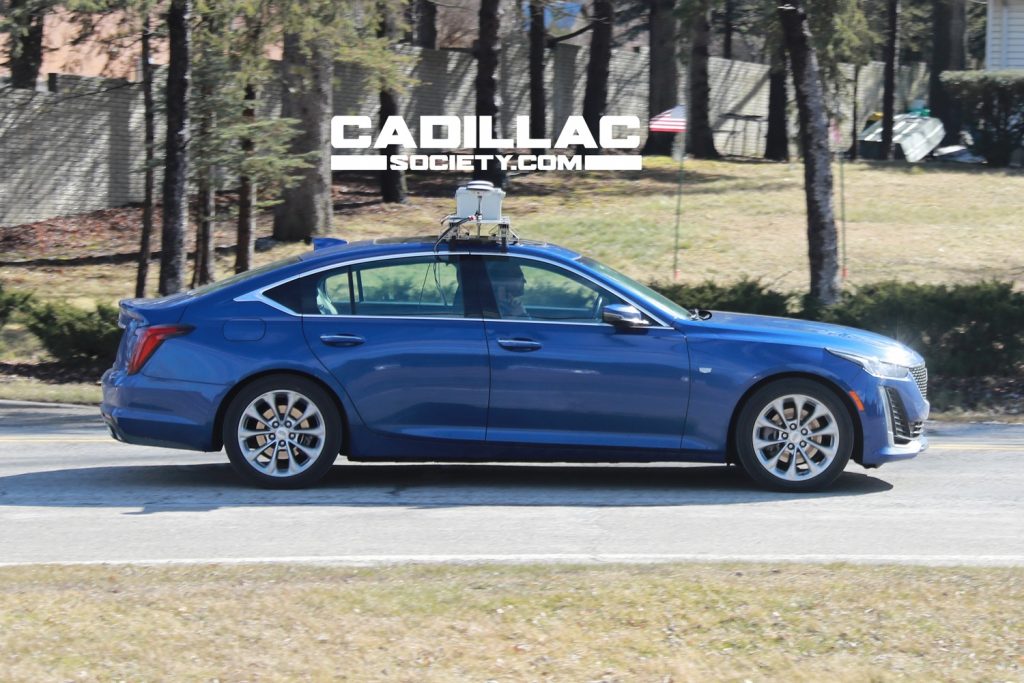 The hardware mounted to this luxury sedan is clearly visible when viewing it in profile. A large metal lockbox is affixed to the vehicle's roof rack, with what appear to be sensor arrays on either side. These sensor units appear to be attached to cables that are fed through the windows of the CT5, likely relaying sensor data to control modules inside the cabin. Also of note is the emergency "off" button mounted near the windshield, which may serve to deactivate the vehicle entirely, and all but confirming this vehicle is a prototype for the tech.
This is not the first time Cadillac Society has spotted a vehicle with a sensor array such as this one. In fact, we spied a different Cadillac CT5 prototype several years ago with a similar set of hardware mounted to its roof. It's entirely possible that both of these luxury sedans are serving as test beds for Ultra Cruise, which is a more advanced version of Super Cruise that grants the vehicle the ability to handle itself in up to 95 percent of on-road driving scenarios.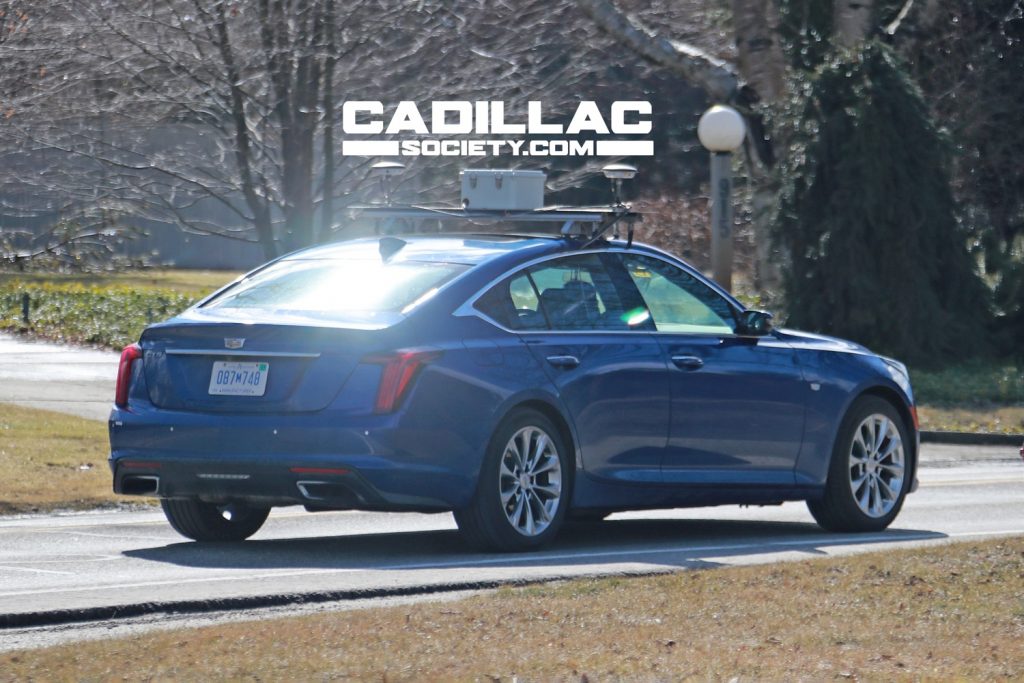 At this time, Cadillac has not yet announced plans to offer Super Cruise on the Cadillac CT5, though it's possible that it will make its way to the sedan at some point in the future before the CT5's demise around 2025-2026. For the time being, the upcoming Cadillac Celestiq electric flagship sedan will be among the first vehicles to receive and utilize Ultra Cruise.
Subscribe to Cadillac Society to stay in the know on the latest Cadillac CT5 news and an endless stream of Cadillac news coverage. We also invite you to join the latest conversation in our Cadillac forums and Cadillac CT5 forum.