A right-hand-drive Cadillac Lyriq prototype was recently spied stateside, indicating that the luxury marque is testing the electric crossover ahead of a potential overseas launch in right-hand-drive markets such as Australia, Japan and the U.K.
This mysterious luxury crossover prototype was spotted in Michigan. Its front "grille" lacks the elaborate LED lighting display found on the production model, sporting a matte black unit in its place. The Cadillac crest is also missing from the vehicle's front end, with an indentation located in its usual attachment place. Both the headlights and tail lights are placeholders, and the decorative trim is missing on the sides.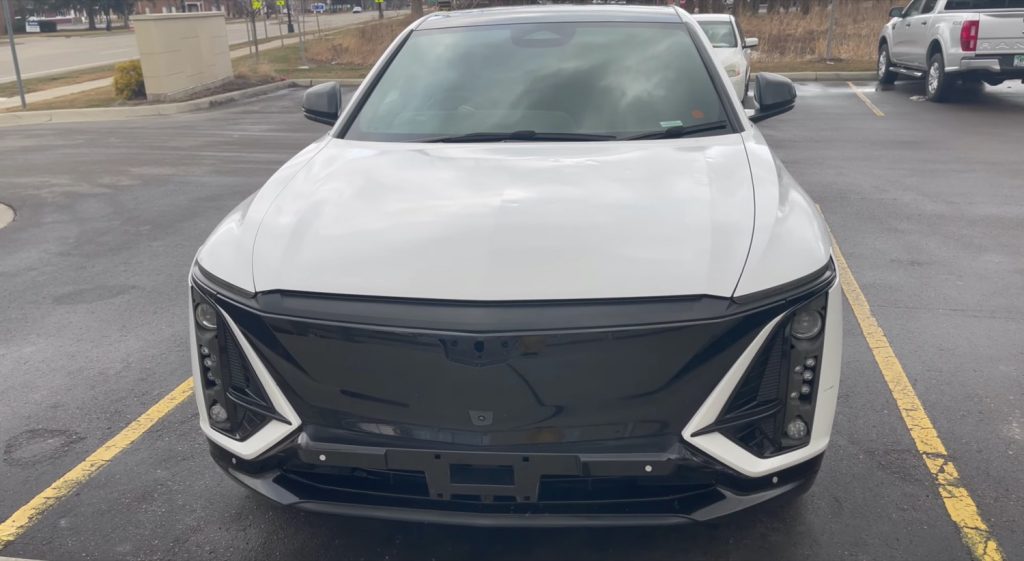 Peering through the window of this Cadillac Lyriq prototype reveals the right-hand-drive configuration. The cabin layout is the inverse of the standard left-hand-drive Lyriq, featuring the curved LED display that serves as both the instrument panel as well as the infotainment screen. The center console layout is also a mirror image of the "regular" Lyriq, with the cupholders situated on the left side instead of the right, while the rotary knob to control the infotainment system occupies the right side of the console instead of the left. The center console lid is also mirrored.
As of this writing, the luxury marque has not announced plans to offer the Cadillac Lyriq in right-hand-drive form. However, the "Cadillac Lyriq" name was filed for trademark in Australia in late 2022, so it's not entirely out of the realm of possibilities.
Cadillac has been notably absent from the Aussie market for quite some time now, but Cadillac's parent company, General Motors, filed to trademark the brand name and logo in Australia back in 2020, perhaps suggesting that the luxury marque will be reintroduced there.
Be sure to subscribe to Cadillac Society for Cadillac Lyriq news and to-the-minute Cadillac news coverage. We also invite you to continue the conversation in our Cadillac forums and Cadillac Lyriq forum.