The 2023 Cadillac Lyriq is an electric vehicle, meaning it has no use for the traditional air intakes and grilles used by vehicles with internal combustion engines. This gave designers an opportunity to rethink the traditional grille of an ICE vehicle by giving the Lyriq an LED display that lights up in a unique, pleasing pattern in a synchronized sequence with the headlights to "greet" the driver as they approach. This digital "grille" then stays lit while the vehicle is running.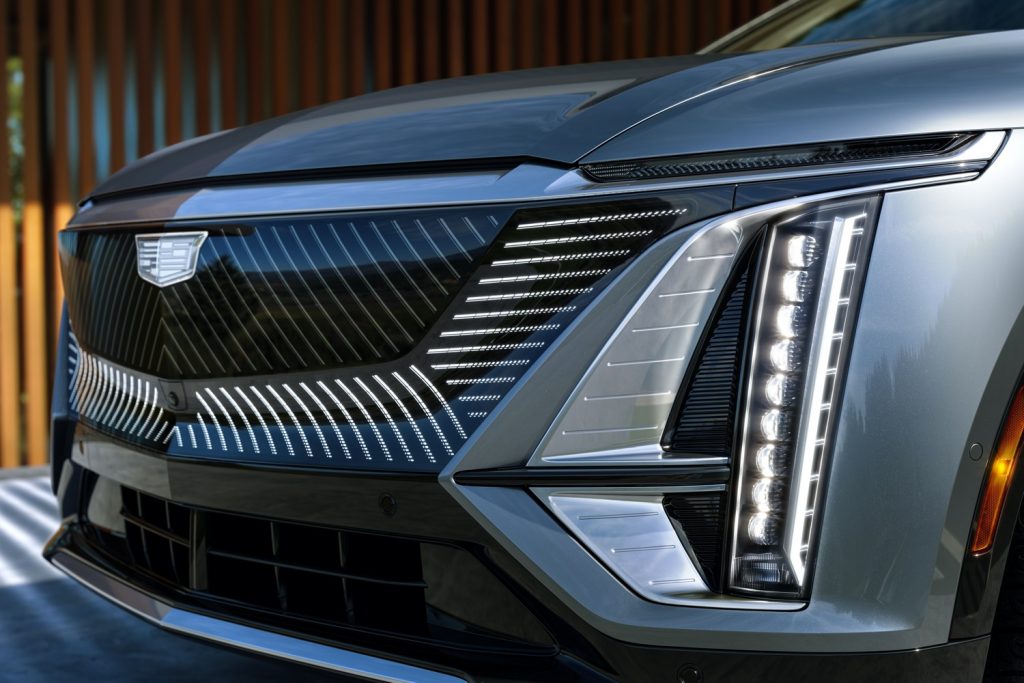 As luck would have it, Cadillac presented a Cadillac Lyriq light show during the press launch of the luxury crossover last year, where Cadillac Society had a chance to test drive the vehicle firsthand. While the factory lighting is impressive in and of itself, the luxury marque decided to augment the Lyriq's lighting performance by creating an entire light show around the vehicle, thanks to efforts by artistic design house Lightswitch. The show incorporates spotlights, underbody lighting, and LED lighting elements alongside the Lyriq, helping to accentuate its intricate lighting pattern.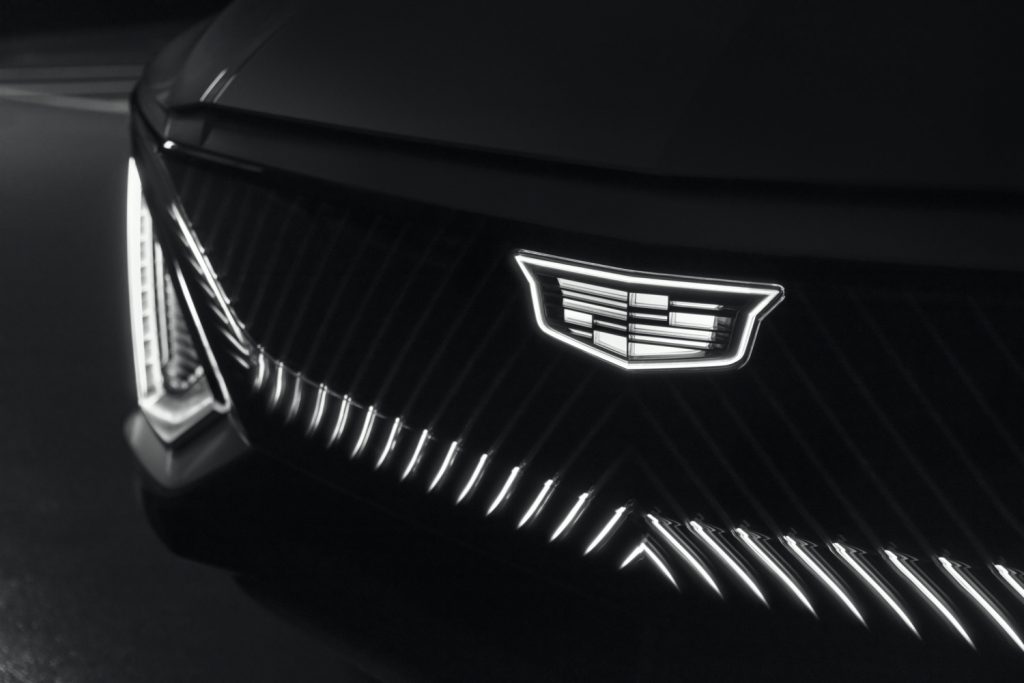 A voiceover on the video states that drivers "cross an invisible barrier" that activates the lights as they approach the Cadillac Lyriq with its key in their pocket, but the lights can also be initiated by a smartphone set up to act as the Lyriq's key via the myCadillac app. When it detects a key or registered smartphone, the Lyriq will also begin preparing its cabin, adjusting seats and mirrors and cueing up the climate control based on conditions and preset preferences. However, all of these features can be adjusted once passengers enter the vehicle, including lighting intensity and ambience.
The 2023 Cadillac Lyriq features a single Ultium motor mounted on the rear axle, lending 340 horsepower and 325 pound-feet of torque for an estimated 312 miles of driving range. Meanwhile, the upcoming Lyriq all-wheel-drive adds a second motor that increases total output to over 500 horsepower and 450 pound-feet of torque.
The all-new Lyriq rides on the luxury marque's BEV3 platform, and is assembled at the Spring Hill plant in Tennessee for all markets except for China, where the model is made at the Cadillac Jinqiao plant.
Be sure to subscribe to Cadillac Society for Cadillac Lyriq news and to-the-minute Cadillac news coverage. We also invite you to continue the conversation in our Cadillac forums and Cadillac Lyriq forum.