Trifecta Performance, a Washington state-based tuning firm, announced back in May that it has found a way to tune the range-topping Cadillac CT4-V Blackwing. This turn of events is quite significant, as the new super sedan makes use of the luxury marque's Global B electrical vehicle architecture, making the ECU flash an impressive feat. Cadillac Society recently sat down with Trifecta to find out just how this came to be.
First, some background: the introduction of the all-new Global B electronic vehicle communications architecture back in 2020 posed a huge challenge for Trifecta and other tuning firms, as it features high-level encryption that's difficult to get around. While this keeps the vehicle safe from potential hackers, it also makes it difficult to modify the ECU for performance.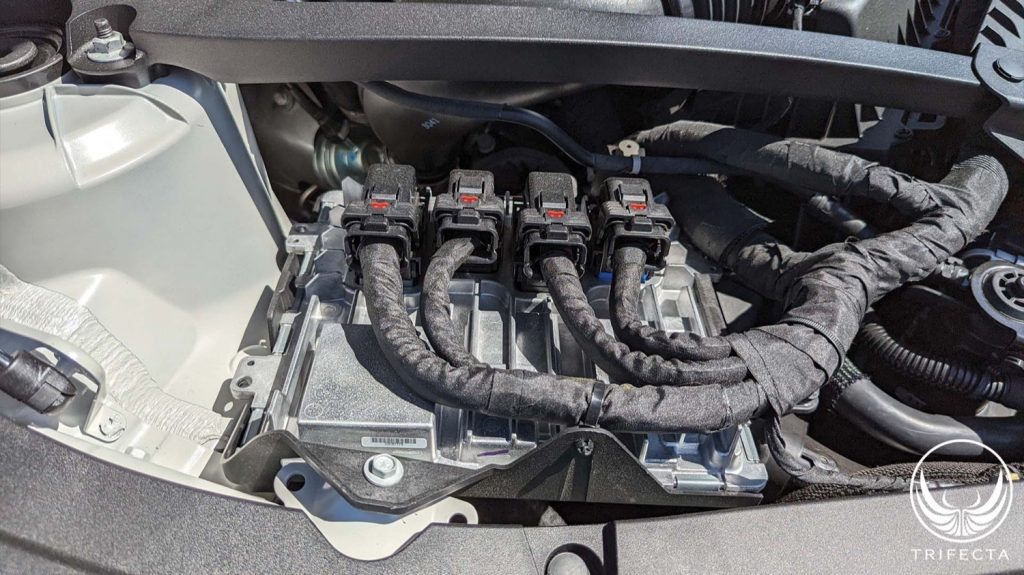 In speaking with Cadillac Society executive editor, Alex Luft, Trifecta Performance owner, founder and engineering director Vince Geglia explained that one of the aftermarket solutions to ECU flashing a vehicle underpinned by Global B has been to implement a piggyback ECU to facilitate performance modes, but some consider this to be a "dirty" fix.
"For a Global B vehicle, there can only be one ECU that can be used at any given time, because when you trade one for the other, this whole trust process has to be redone," Geglia explained.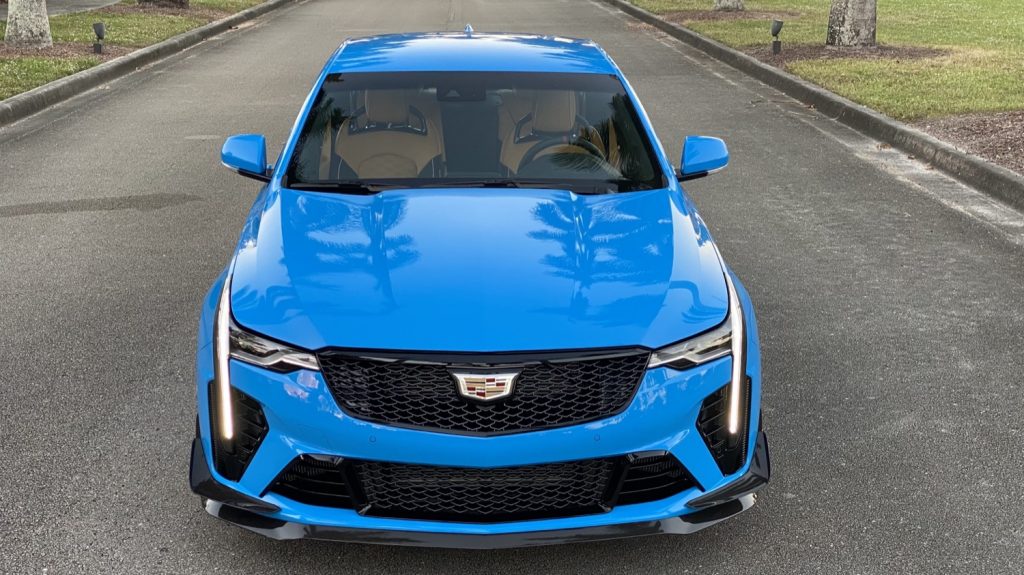 "I think the big thing is some of the more traditional companies in the industry have offered products that have not produced anything," Geglia said. "And then you have people talking about military-grade encryption, but the truth is bits and pieces of those things are true about Global B but not necessarily the way people think."
"So like I said before, the way this is working out isn't really any different than any other hoops people have had to jump through in order to get tuning. This ends up being the case for virtually all automakers where you have to make some sort of modification to the hardware to enable it. On the tuning side of it there's nothing we've seen yet that suggests the actual tuning of it is any different than [Global B predecessor] Global A, it's all the same tables, all the same constants that are in there. The software itself hasn't really changed, the challenge you get is how do you get those bits into the ECU."
Geglia didn't specify what exactly is entailed in "jumping through the hoops," but did say that there's "some level of modification" required to tune the Cadillac CT4-V Blackwing.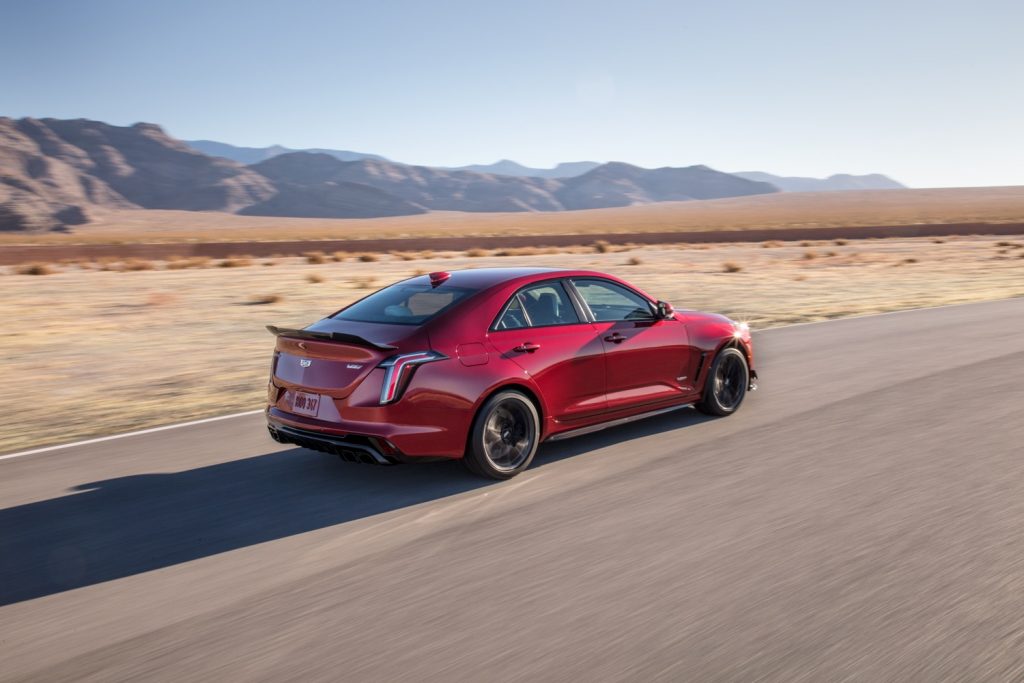 "We call it ECM modification, we have to have our hands on it to do something with it," Geglia added, and then explained that customers interested in flashing the ECU of their CT4-V Blackwing must remove the computer and send it to Trifecta in order for the tuning to work. Additionally, Geglia said customers could purchase a second ECU and send that to Trifecta instead, if they'd like to be able to drive the super sedan in the interim. The turnaround time for Trifecta to tune the ECU is approximately three days.
Previously, Trifecta tuned the Cadillac ATS-V, coaxing over 500 horsepower out of the performance sedan. Geglia told Cadillac Society that he expects similar results when tuning the CT4-V Blackwing.
"We're still at the evaluation part of it. We announced pretty early that we were working on this and the biggest thing was getting past the ECU challenges," Geglia said. "The engine in the CT4-V Blackwing is pretty much the same as that in the ATS-V, so the numbers are to be very similar."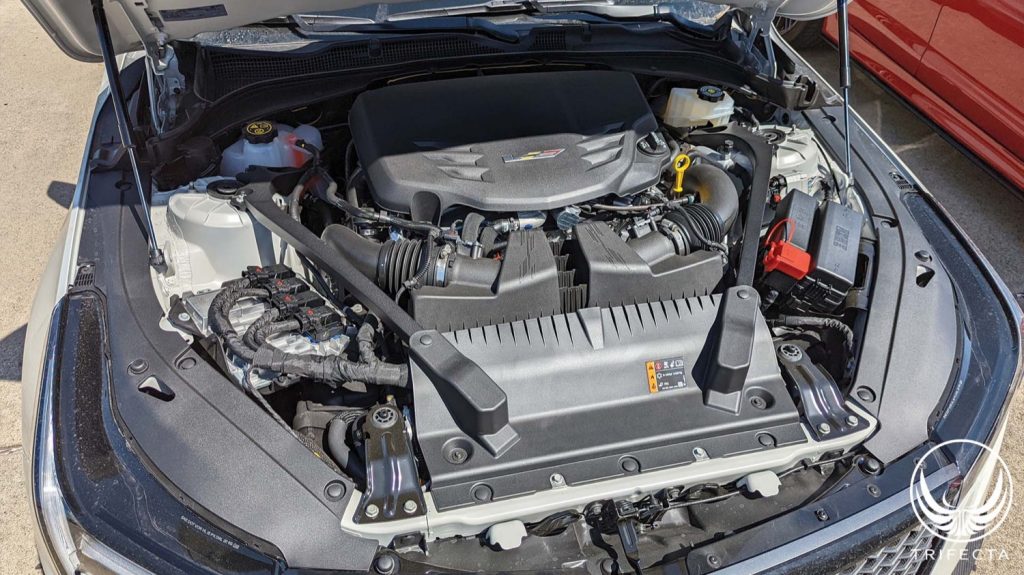 As a reminder, the range-topping 2022 Cadillac CT4-V Blackwing is powered by the twin-turbocharged 3.6L V6 engine (production code LF4), rated at 472 horsepower and 445 pound-feet of torque. A six-speed manual transmission is standard, while a ten-speed automatic is optional. Power is routed exclusively through the rear wheels.
Be sure to subscribe to Cadillac Society for more, CT4-V Blackwing news, Cadillac CT4 news and around-the-clock Cadillac news coverage. We also invite you to join the latest discussions in our Cadillac forums and Cadillac CT4-V Blackwing forum.
Cadillac CT4-V Blackwing Photos
NextGEN Gallery
Edit
Delete