Upon launch, the all-electric 2023 Cadillac Lyriq luxury crossover will feature a single-motor rear-wheel-drive powertrain, be it in the Lyriq Debut Edition or the subsequently-produced "regular" Luxury-trimmed models. But an all-wheel-drive variant of the battery electric vehicle is on the way. As Cadillac Society previously reported, the Cadillac Lyriq AWD will boast over 500 horsepower, but we now have a few other noteworthy details about the upcoming AWD model.
Cadillac Society has learned that the 2023 Cadillac Lyriq Luxury AWD model will feature an 11.5-kW charger that will be capable of adding approximately 37 miles of range in a single hour of charging. For comparison, the Cadillac Lyriq Debut Edition (which is rear-wheel-drive) nets 52 miles per charging hour thanks to a 19.2-kW charging capacity. Additionally, the Lyriq AWD model will offer DC Fast Charging at available stations, netting 76 miles of range per 10 minutes of charging, right on par with rear-wheel-drive Lyriq units.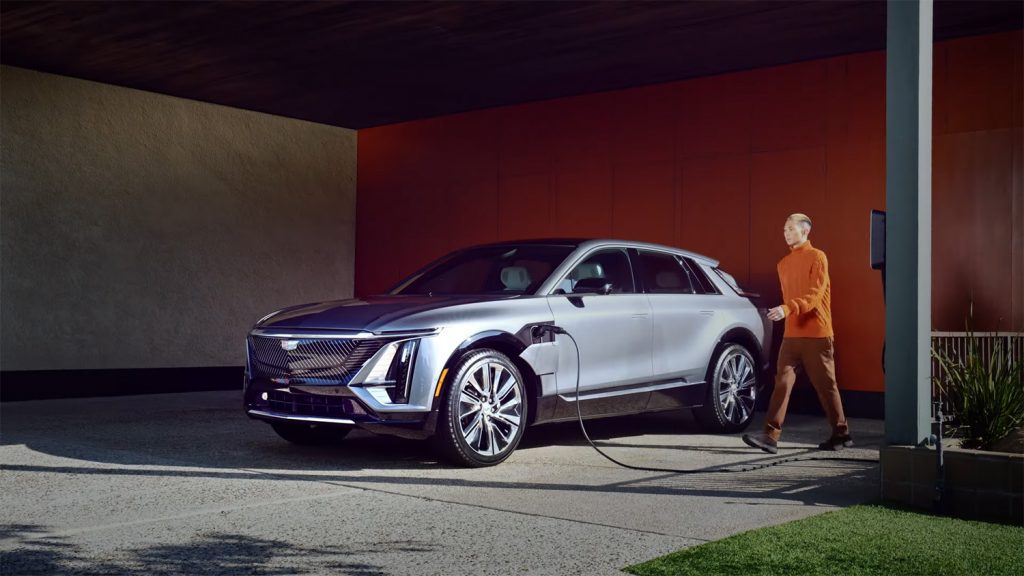 Furthermore, the 2023 Cadillac Lyriq AWD will ride on a set of 20-inch alloy wheels, and it would appear that 22-inch wheels will not be offered at all. For reference, the Lyriq Debut Edition and "regular" Luxury trim models feature a set of 20-inch wheels as standard, while 22-inch wheels are optional.
In addition, the 2023 Cadillac Lyriq Luxury AWD trim level will include the Trailering prep package as standard, along with non-illuminated door sill plates, differing from the Debut Edition's illuminated sill plates. The auto-dimming rear camera is standard in the Lyriq AWD model, but not the much more advanced Rear Camera Mirror, both of which are included as standard in the Lyriq Debut Edition. Finally, the Lyriq AWD model will not be available with a hands-free power liftgate, whereas the Debut Edition does include a Power liftgate with hands-free functionality as standard.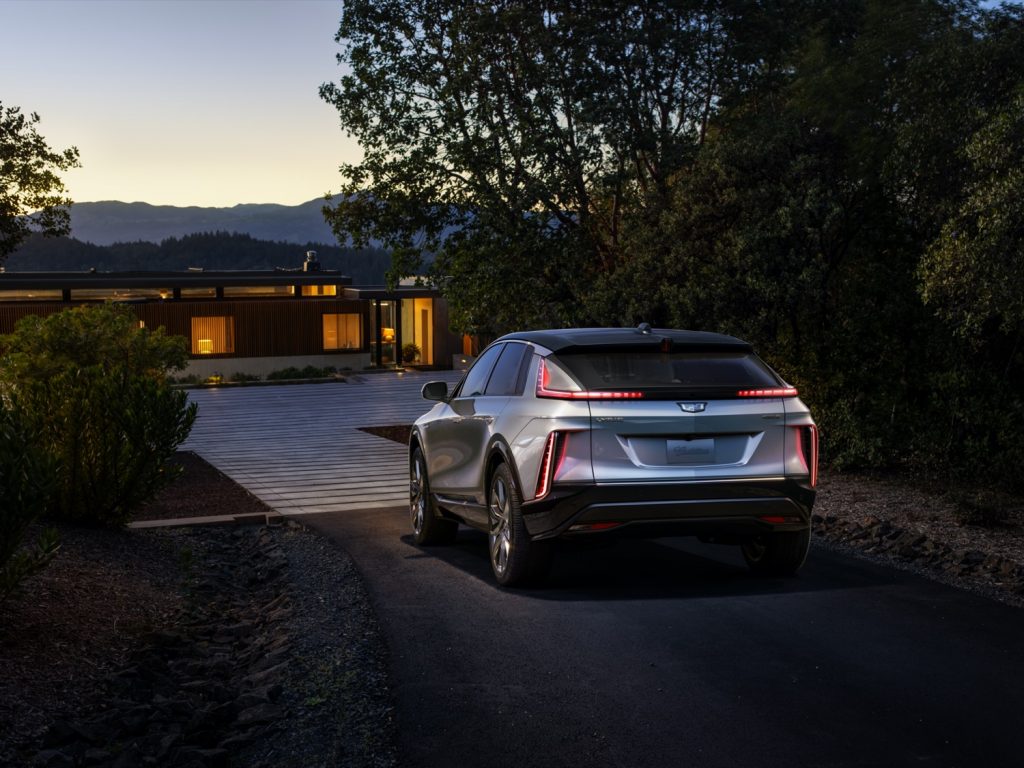 The Cadillac Lyriq AWD model is expected to become available in January 2023. Beyond the estimated 500 horsepower rating, powertrain specs for the AWD model have yet to be unveiled, but we do know that it will ride on the all-new BEV3 platform, with Ultium battery cells and Ultium Drive motors. Production of the 2023 Cadillac Lyriq Debut Edition is currently underway at the Spring Hill plant in Tennessee.
Want the latest on all things Cadillac as it surges into its all-electric future? Then subscribe to Cadillac Society for Cadillac Lyriq news and to-the-minute Cadillac news coverage. We also invite you to join the latest discussions in our Cadillac forums and Cadillac Lyriq forum.