Vossen wheels are a popular choice for Cadillac Escalade owners who want to customize their luxury SUV. We've stumbled across several examples in the past, including an Escalade wearing a set of Vossen HF6-4 wheels, and another rocking some HF6-2s. Now, Vossen has showcased yet another fifth-generation Escalade sporting its product, this time a set of forged HF6-5 wheels.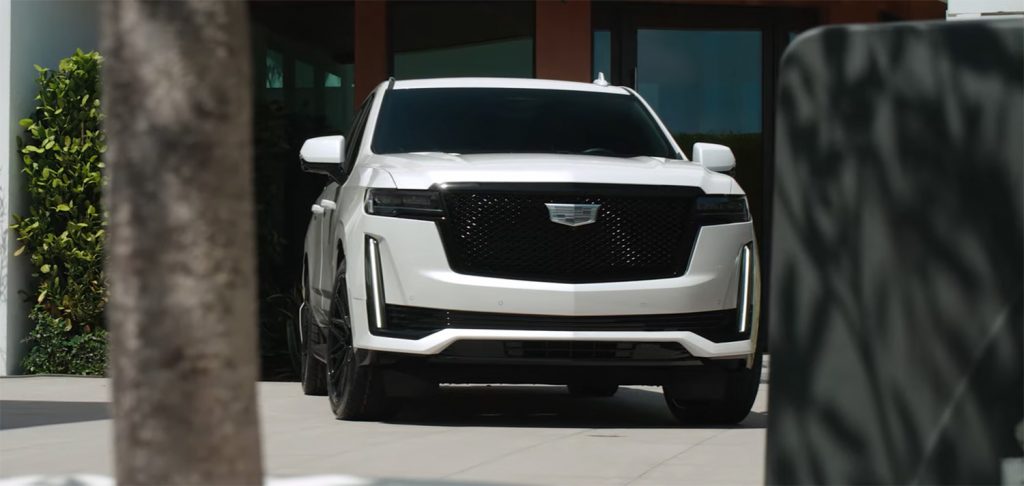 Vossen's latest video shows the white Escalade rolling on a set of Gloss Black HF6-5 wheels that contrast nicely with its white exterior. The black wheels are wrapped in low profile Toyo Proxes tires. This particular Escalade is an ESV, meaning that it has the longer wheelbase that's approximately 12 inches longer than that of the regular-length Escalade.

Additionally, the model in the video is either an Escalade Sport or Sport Platinum model, which replaces chrome exterior bits with gloss black trim on the luxury SUV's exterior, including a gloss black mesh grille, front fascia trim, bodyside molding, roof rails, running boards and exhaust trim. Obviously, this special dark accent treatment works in tandem with the custom Gloss Black wheels.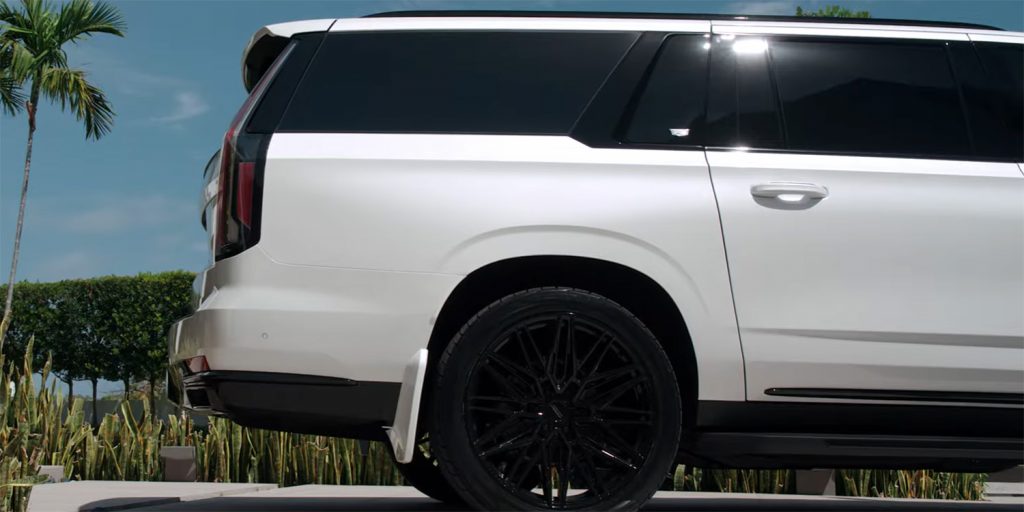 According to Vossen, this Escalade's suspension is bone stock, and it presents well on the sporty 24-inch custom wheels, which fully fill out the wheel wells. However, it's worth noting that the 24-inch diameter is the largest size that the HF6-5 wheels are available. Other sizes include 20 and 22 inches. The starting price is a cool $649 per wheel, and five finishes are available.
The multispoke wheels are geared specifically toward trucks and SUVs, which Vossen says makes it a perfect custom set to pair with the 'lade.
Check out Vossen's video of the Escalade wearing HF6-5 wheels below.
Want to stay in the know on all things Cadillac? Make sure to subscribe to Cadillac Society for more Cadillac Escalade news and to-the-minute Cadillac news coverage. We also invite you to join the latest discussions in our Cadillac forums and Cadillac Escalade forum.