The Cadillac CT5-V Blackwing is the perfect send-off for the luxury marque's era of internal combustion engined vehicles. With its supercharged V8 powerhouse, rear wheel drive, and a manual transmission, the ultra-high-performance luxury sedan is a force to be reckoned with both on track and on the street. So how does it stack up against other luxury performance vehicles like the BMW M5 and the Tesla Model S Plaid?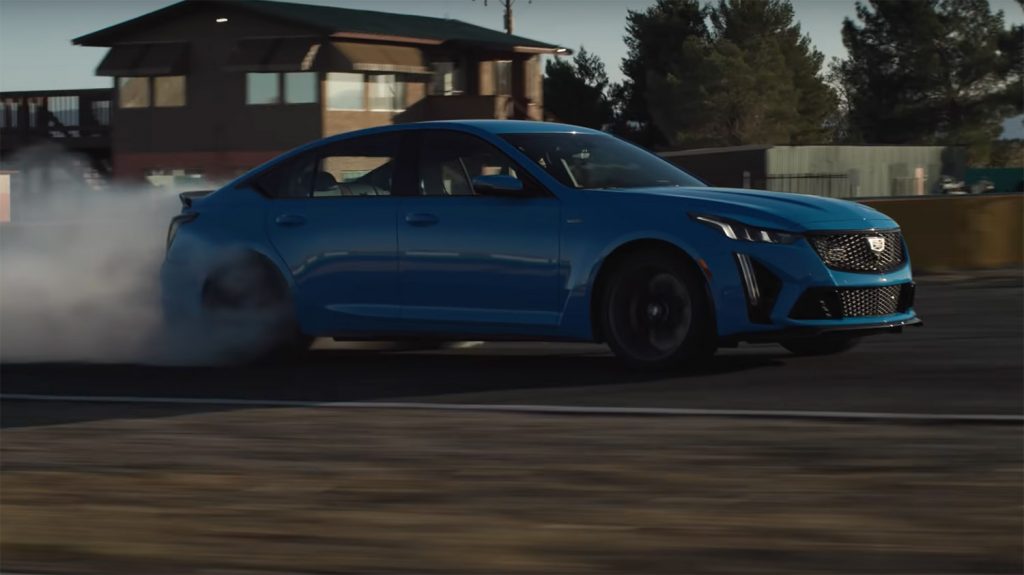 Hagerty Media recently set out to answer that very question, with Jason Camissa and SCCA Hall of Fame racing driver Randy Pobst hosting the video, showing both on-track and real-world driving to learn why the 2022 Cadillac CT5-V Blackwing is an automotive icon.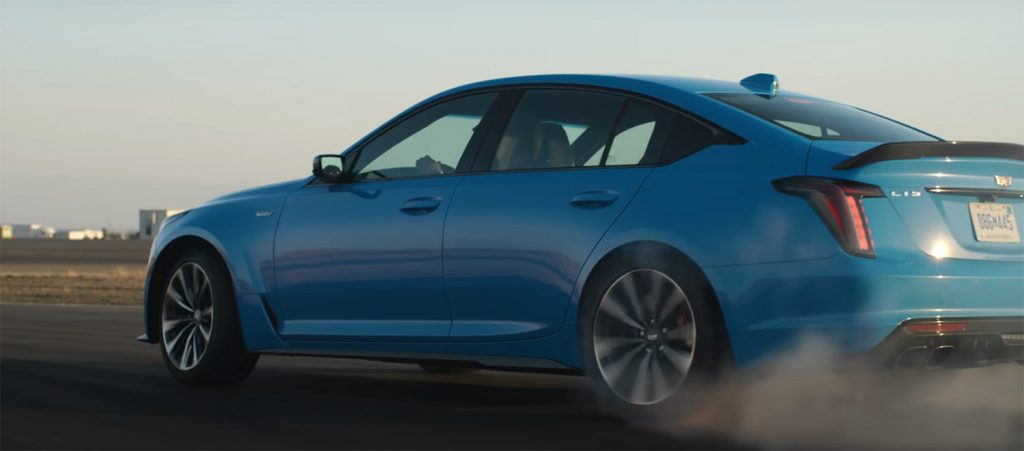 The Cadillac CT5-V Blackwing is powered by the supercharged 6.2L V8 internal combustion engine (production code LT4) making an impressive 668 horsepower and 669 pound-feet of torque. All those ponies can hit the pavement via a 6-speed manual transmission or an optional 10-speed automatic transmission. In this video, the CT5-V Blackwing features the 6-speed manual, allowing the driver to rocket through the gears at their discretion.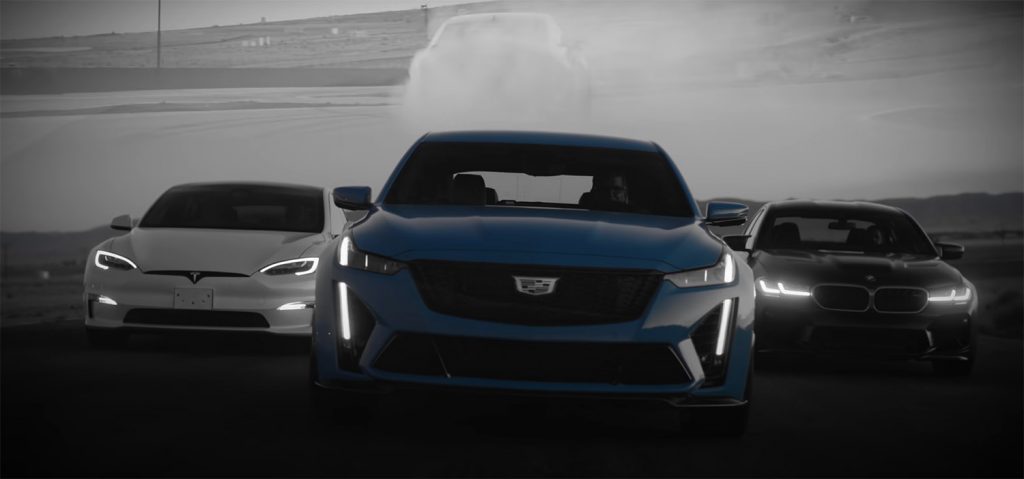 In Hagerty's hands, the CT5-V Blackwing is capable of turning an 11.6-second quarter mile, topping out at 125 mph. While that's an impressive stat, the ultra-high-performance sedan was bested in the race. The BMW M5 managed a 10.6-second quarter mile at 130 mph, while the Tesla Model S Plaid laid down a 9.3-second run at 152 mph. Unfortunately, the Blackwing just couldn't keep up with the twin-turboed BMW's all-wheel-drive, or the Model S's electric powertrain.
This seems as good a time as any to note that the CT5-V Blackwing competes in a lower size and price class than the M5. Specifically, the CT5 range is Cadillac's D-segment entry that stacks up against the BMW 3 Series and M3 despite being physically larger than those models. Meanwhile, the 5 Series (and M5) compete in the next-segment up, the E-segment, a space where Cadillac no longer plays (but did play with the CTS and CT6).
To wit: the 2022 Cadillac CT5-V Blackwing starts at $83,995 while the BMW M3 is priced to start at $70,100 and the M5 starts at $103,700.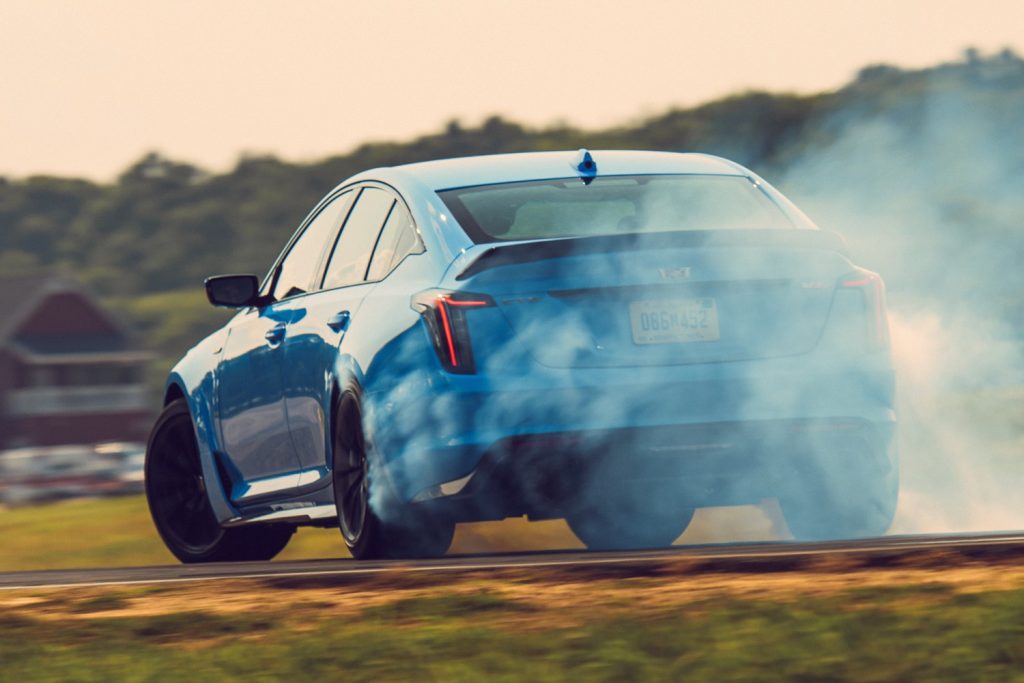 On the surface, it seems like the Cadillac CT5-V Blackwing just doesn't have what it takes to outperform its rivals. But it does have something the other two luxury vehicles lack: raw, unadulterated, aggressive personality.
Want the latest on all things Cadillac? Then subscribe to Cadillac Society to stay in the know on the latest CT5-V Blackwing news, Cadillac CT5 news, and a lot more Cadillac news coverage. We also invite you to join the latest discussions in our Cadillac forums.
2022 Cadillac CT5-V Blackwing Photos