The first dedicated Cadillac dealership in Ontario, Canada opened this week in Woodbridge, Ontario, adding to the growing list of standalone Cadillac stores in North America.
The new store, Roy Foss Cadillac Woodbridge, is located on the outer-most edge of an automotive mall in the Toronto suburb and has 7,000 square feet of showroom and office space. It should help the Roy Foss dealer group compete with other premium and luxury brands that operate dedicated showrooms, such as Infiniti, Lexus, Audi, BMW, and Mercedes-Benz.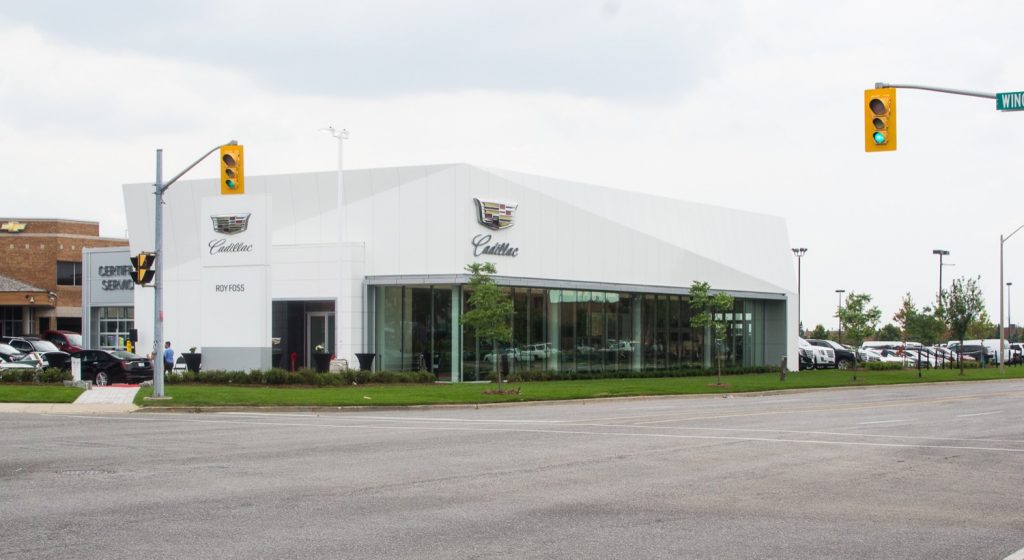 "I'm incredibly excited to join my team in embarking on our next chapter here in Woodbridge," said store president Sam Alaimo. "This state-of-the-art facility lets us build on our promise to serve Toronto's luxury vehicle market at the standard it deserves."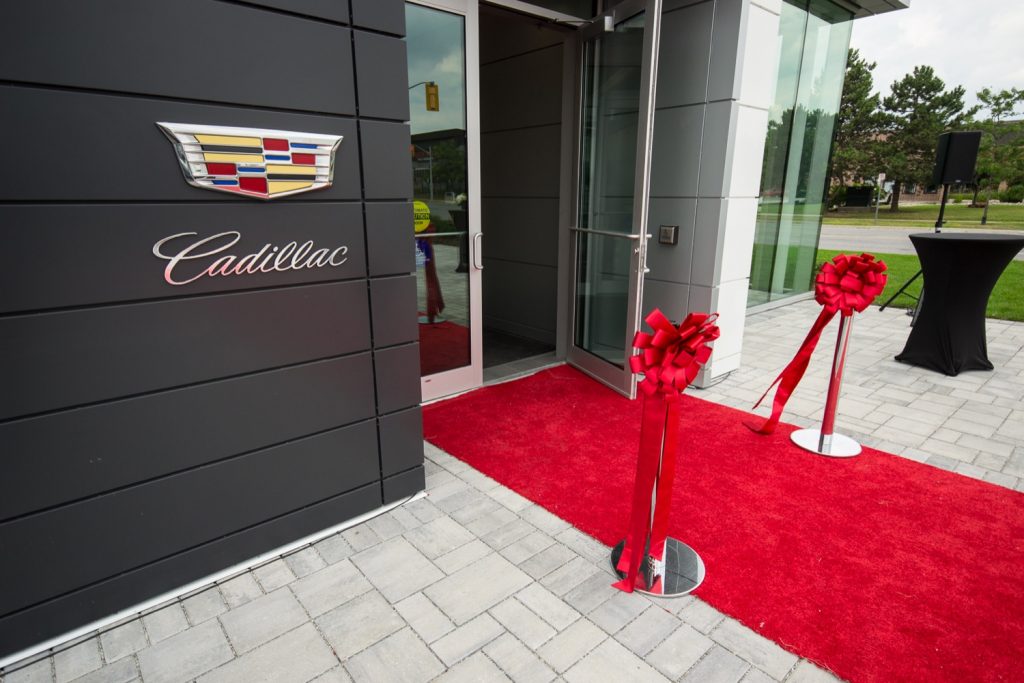 The new store features a number of amenities that will help support Cadillac's luxury credentials. For example, a drive through bay allows customers to drive into an air conditioned or heated area and walk straight into the dealership while a valet takes their car away for service. There are also a number of dedicated areas inside the store that Cadillac calls "delivery pods" that serve as areas where customers can complete their "purchasing journey" and take delivery of their vehicle.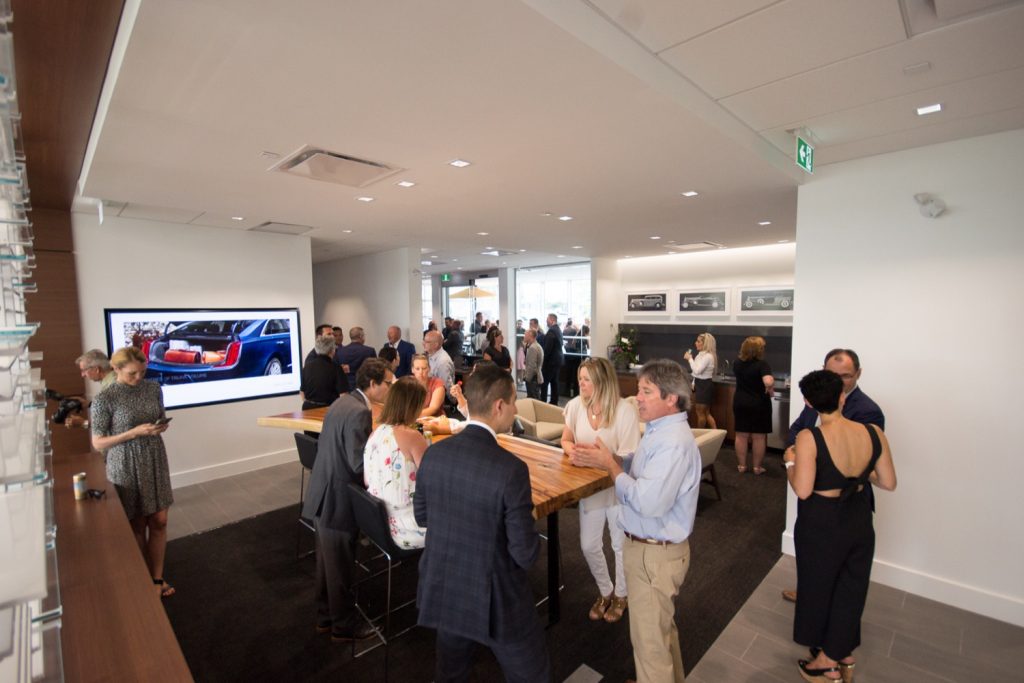 Electric vehicle chargers sit outside, as well, which should prove to be useful once Cadillac delivers its first battery electric vehicle.
The Roy Foss dealer group was founded in 1962 and has been operating in the Woodbridge area for 13 years. The dealer has been operating a Chevrolet – Buick – GMC – Cadillac combination store that's located next to the new Cadillac store. The opening of the new Cadillac dealership means customers will have a dedicated area to buy a vehicle and wait for service, rather than sharing space with budget brands. The change will hopefully result in improvements in Cadillac's image, helping it to better compete with other luxury marques that have had dedicated showrooms for years.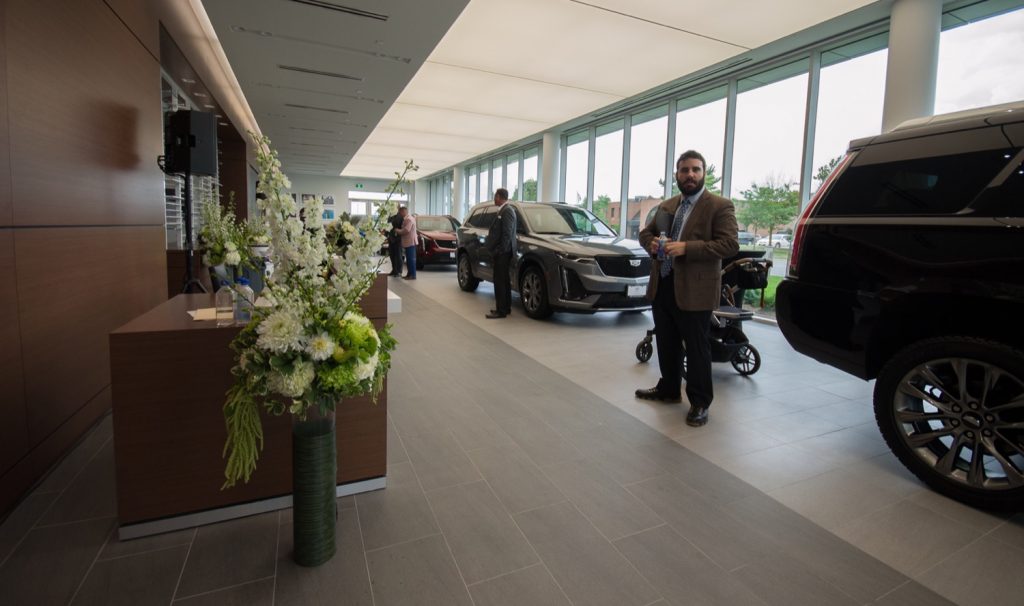 Cadillac Society attended the ribbon cutting ceremony this week at the Roy Foss Cadillac Woodbridge, and were impressed with the facility, which feels more like the lobby of a boutique hotel than an automotive dealership. We'll be interested to see how the new facility impacts Cadillac's commercial success and image in the Greater Toronto Area.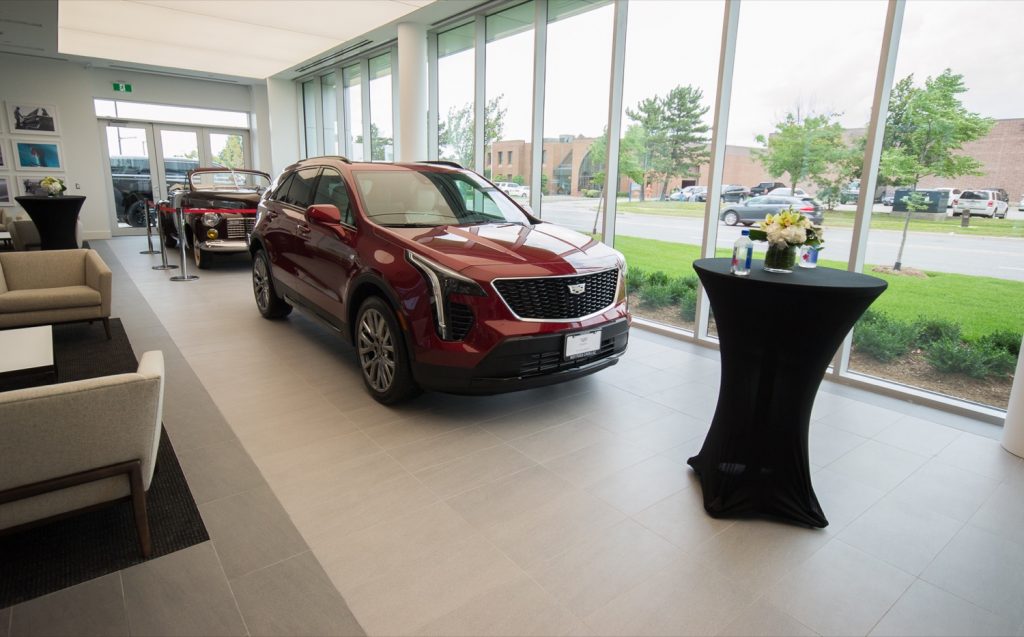 The new Cadillac dealership also represents a change in strategy for Roy Foss, Alaimo told us. That's because the Cadillac store will focus less on pushing sales in the traditional sense and will instead rely on brand image, dealer experience and products to do the heavy lifting.
Subscribe to Cadillac Society for ongoing Cadillac news coverage.