The upcoming Cadillac Blackwing ultra-high-performance luxury sedans will include something rather mysterious.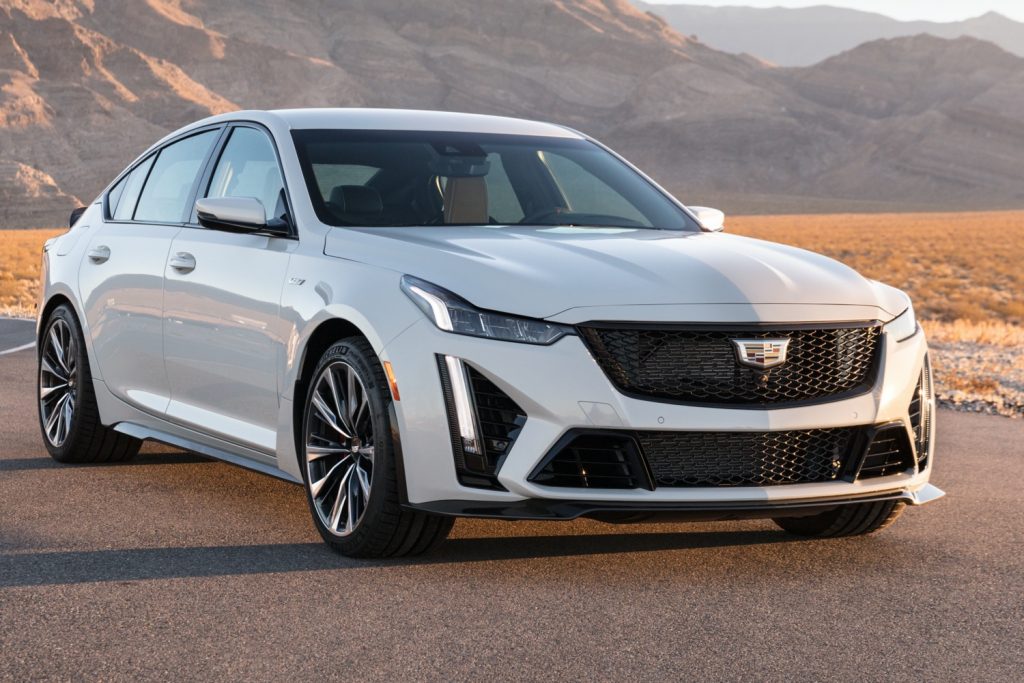 "As you enter the vehicle, and you go through the ignition procedure, there is a surprise that we put in," Cadillac Blackwing Chief Engineer, Mirza Grebovic, told Cadillac Society executive editor, Alex Luft, in a recent interview.
Unfortunately, he did not go on to explain what the surprise was. However, we know that both Cadillac Blackwing models – the 2022 Cadillac CT4-V Blackwing and 2022 Cadillac CT5-V Blackwing – will have the 12-inch, fully configurable color gauge cluster which launched in the 2021 Cadillac CT4 and 2021 Cadillac CT5.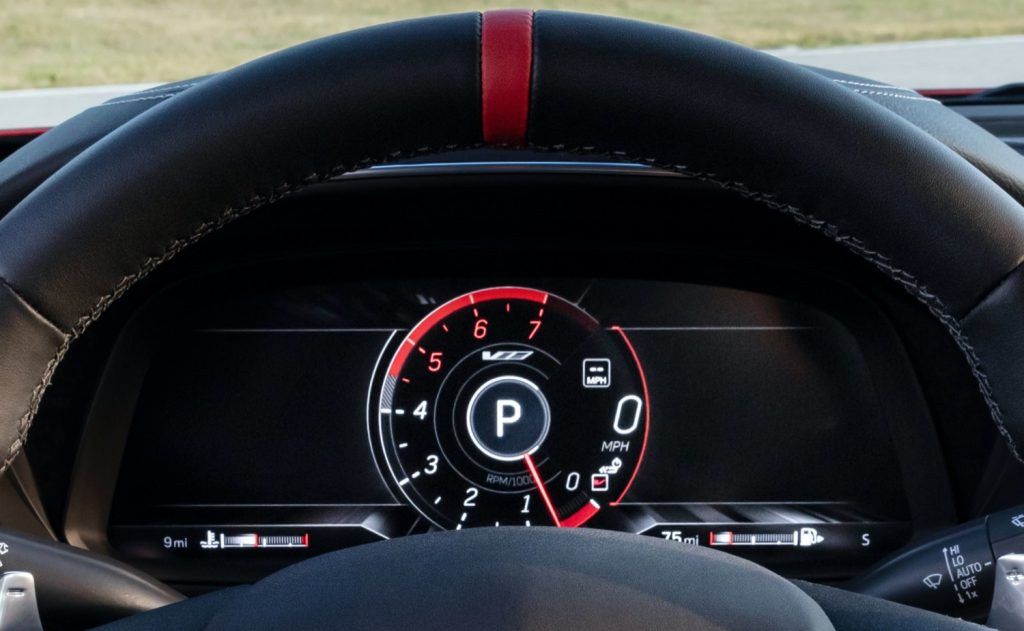 This could well be the source of the surprise that Grebovic was referring to. For example, an animation featuring the V-Series Blackwing logo might appear on this cluster while the engine is being started.
We'll know soon enough. Production of both Cadillac Blackwing sedans is scheduled to start on July 5th, 2021, or just over three months away as of this writing. The VIN 001 versions of each model are already accounted for – their rights were sold at the recent Barrett-Jackson Scottsdale auction in Arizona. The winning bid for the CT4-V Blackwing was $165,000, while the CT5-V Blackwing sold for $265,000. All proceeds are being donated to the Black Ambition charity, which invests capital and resources in high-growth start-ups founded by black and Latin entrepreneurs.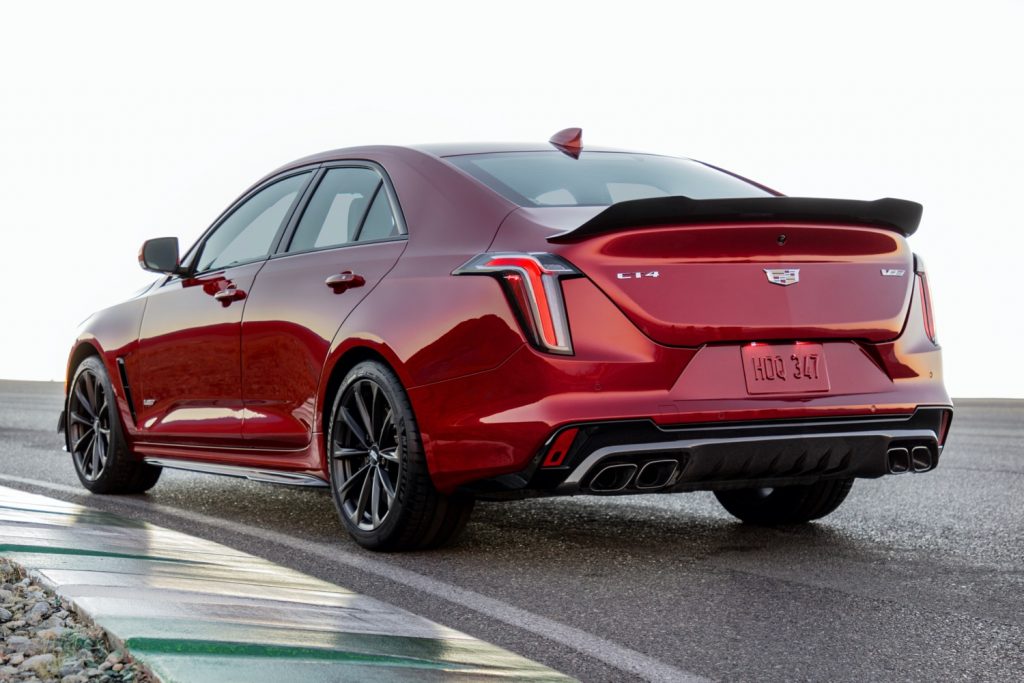 The VIN 001 cars are likely to be the most expensive Blackwing models that will ever be sold. The CT4-V Blackwing is priced to start at $59,990, while the base MSRP for the CT5-V Blackwing is $84,990. If every available option is chosen, the cars cost $84,875 and $121,895 respectively.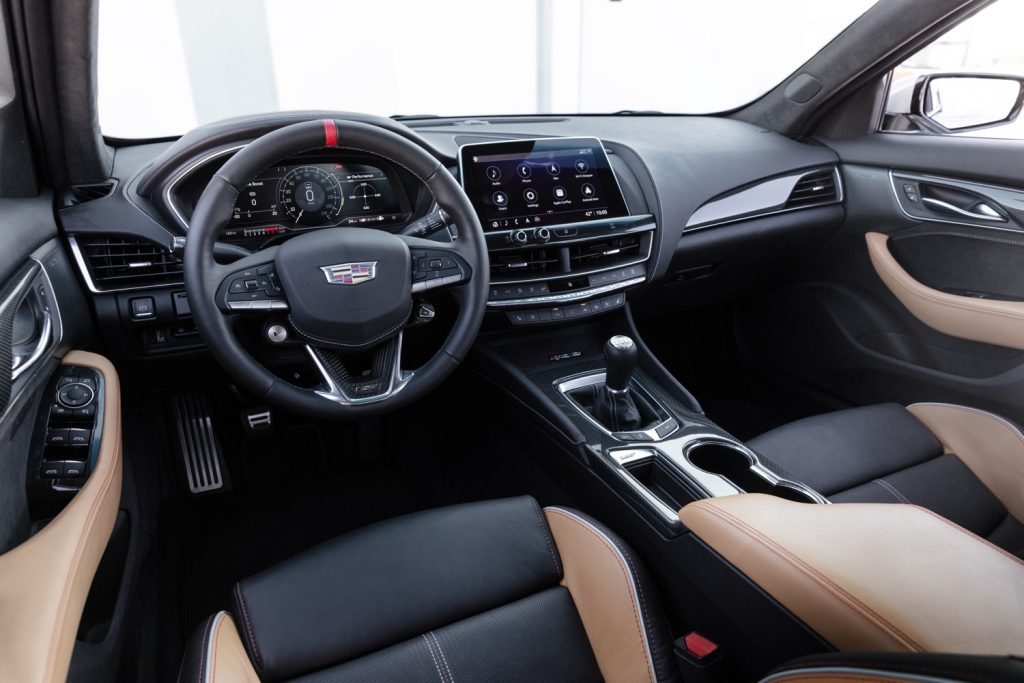 For those learning about the Cadillac Blackwing models for the first time, the CT5-V Blackwing will be the most powerful Cadillac ever put into series production. Its supercharged 6.2L V8 engine (production code LT4) is rated at 668 horsepower and 659 pound-feet of torque. The CT4-V Blackwing is also a formidable performer, with a twin-turbo 3.6L V6 engine (production code LF4) which makes 472 horsepower and 445 pound-feet of torque.
Be sure to subscribe to Cadillac Society for more Cadillac CT4-V Blackwing news, Cadillac CT5-V Blackwing news, Cadillac Blackwing news and around-the-clock Cadillac news coverage. We also invite you to join the latest discussions in our Cadillac forums.
2022 Cadillac CT4-V Blackwing Photos
2022 Cadillac CT5-V Blackwing Photos