Months before the release of Columbia Pictures' new movie Ghostbusters: Afterlife, a new Lego Ecto-1 kit, described by its maker as its largest and most detailed ever made, is now on sale.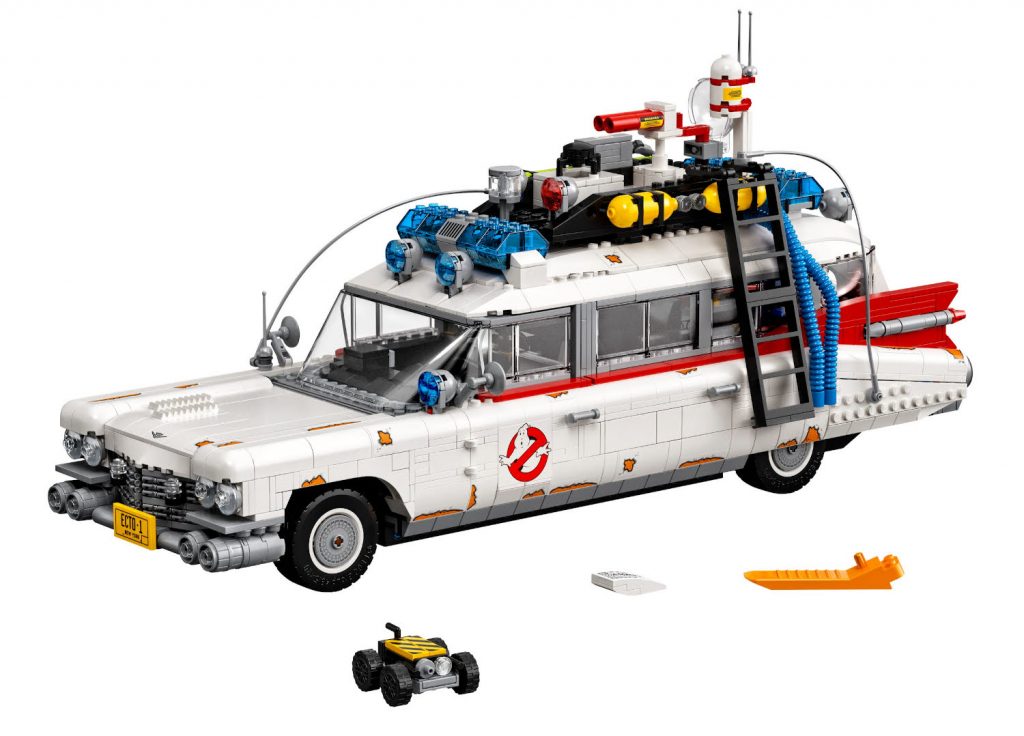 The Ecto-1 Lego kit, which Lego says is not a toy but a "car kit for adults", has 2,352 pieces. When completed, it is over eight inches high, six inches wide and 18 inches long. All the features one would have hoped for are included, including a rear-mounted ghost trap, a "gunner" seat and a tracking antenna to monitor psychokinetic energy.
These and many other items of equipment are fitted to Lego's version of a 1959 Cadillac with an ambulance body created by Miller-Meteor of Piqua, Ohio. Miller-Meteor was established by merging the former A.J. Miller Company and Meteor Motor Car Company, both of which were subsequently bought by the Wayne Corporation.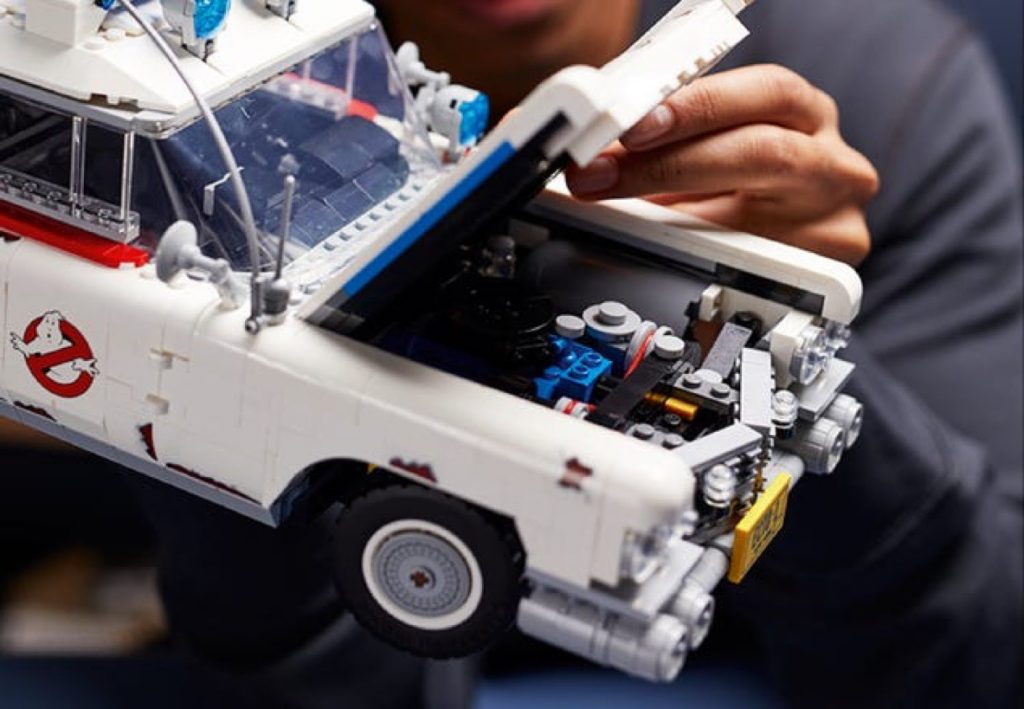 Known either as the Ectomobile or as Ecto-1 (to distinguish it from several other Ecto vehicles), the Cadillac was transformed for the original Ghostbusters movie. The original movie car was resurrected more than 30 years later for Ghostbusters: Afterlife.
The Lego Ecto-1 model is listed on lego.com at $199.99, though at the time of this writing it is shown as being out of stock. The two previous Lego Ecto-1 kits are no longer available.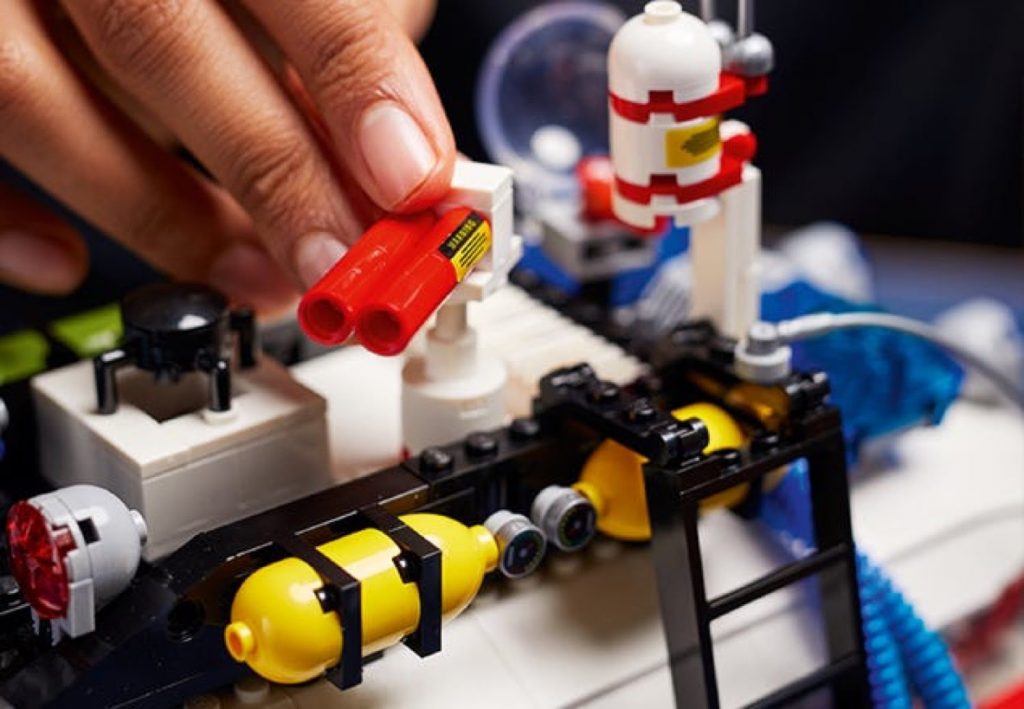 The first Ghostbusters film, which introduced Ecto-1 to the world, was released in 1984. It was followed up by Ghostbusters II five years later. Ghostbusters: Afterlife is a direct sequel, and ignores the events of the 2016 reboot, Ghostbusters: Answer The Call. It stars Carrie Coon, Finn Wolfhard, McKenna Grace and Paul Rudd, with Bill Murray, Dan Aykroyd, Ernie Hudson, Sigourney Weaver and Annie Potts reprising their previous roles.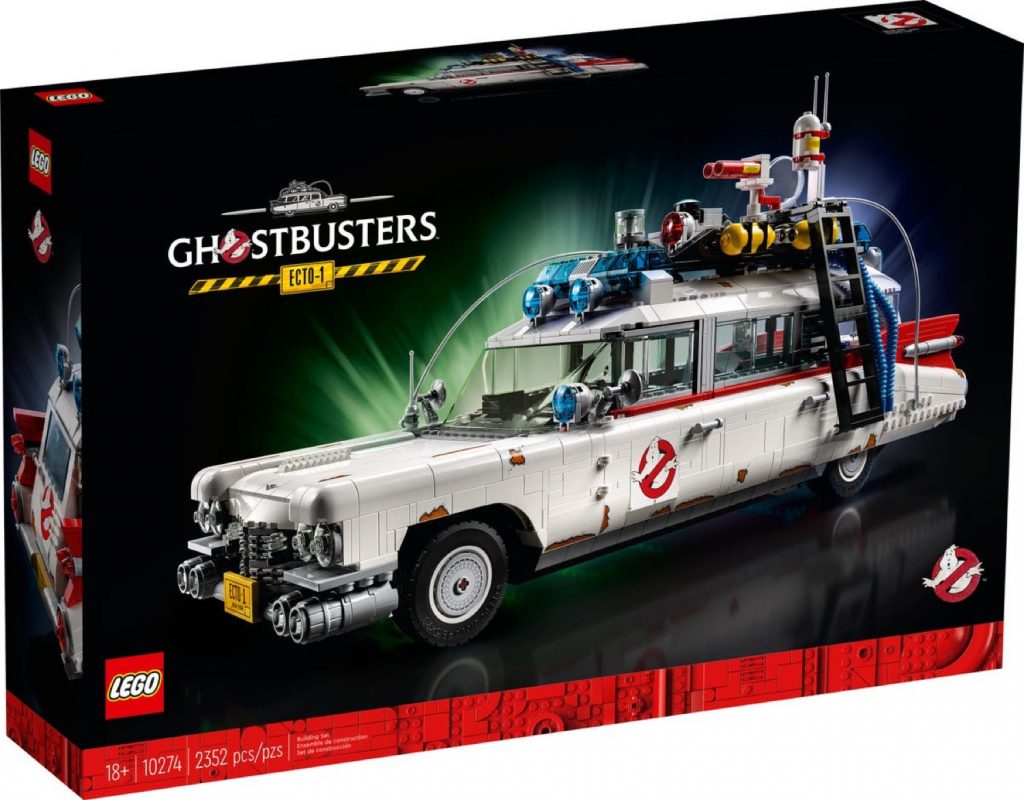 Ghostbusters: Afterlife is one of many Hollywood movies whose release has been delayed due to the COVID-19 pandemic. The most recently announced launch date is June 11th 2021, 37 years and three days after the original film opened.
Want to stay up to date on all things Cadillac? Then be sure to subscribe to Cadillac Society for around-the-clock Cadillac news coverage. We also invite you to join the latest discussions in our Cadillac forums.