Back in the late '40s, Cadillac upended the world of automotive design by introducing rear tailfins, a styling cue inspired by aerospace that would eventually see adoption the world over. This iconic styling element would become more and more pronounced with each successive application, eventually peaking with models like the Cadillac Eldorado. Now, Caddy is giving a nod to its design heritage with an unexpected bit of Cadillac CT5 design work.
We spoke with Cadillac design chief Andrew Smith, who clued us in on where the tailfin-inspired cue can be found in the Cadillac CT5 design. Checking out the tail lamps, we find an inner lighting graphic that runs up from the rear bumper and arcs horizontally into the rear fender with an L-shaped curve. According to Smith, this bit was inspired by the tailfins of classic old-school Cadillacs.
While not as pronounced as the tailfins seen on the Cadillac Eldorado, this small bit of Cadillac CT5 design still does well to set the sedan apart from the rest of the luxury four-door segment.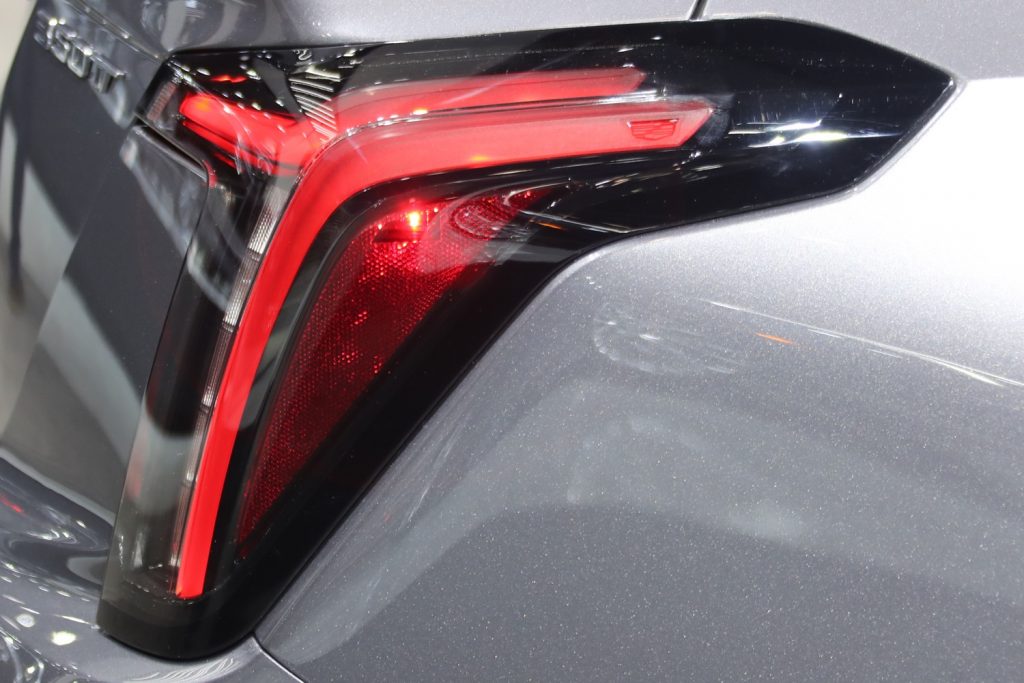 There are several other small details that help the Cadillac CT5 design stand out. For example, there are small Cadillac crests inside the tail lamp housing which can be found towards the front-most section that stretches into the rear fender. Furthermore, the door handles also come with small Cadillac badging.
Details like this are sure to be appreciated by those buyers who look for the finer details in automotive design, and the pride that goes into calling the CT5 a true Cadillac is obvious.
Note that there are several design cues that help to differentiate the different trim levels within the Cadillac CT5 lineup, including the tail lamp housings, with Premium Luxury and Luxury trims equipped with red lenses, and neutral-density / gray-tinted lenses for Sport and CT5-V models.
Looking for more interesting Cadillac design tidbits? Then make sure to subscribe to Cadillac Society, and stay tuned for more Cadillac CT5 news and around-the-clock Cadillac news coverage.