It's funny how the smallest of details can have such a profound effect on how we view a product, such as an automobile – be it the location of an antenna, or the way the paint catches the light from a certain angle, or the way the engine burbles to life on startup – all these little things have their impact. That includes a vehicle's door handles. After all, that's one of the vehicle's elements with which a driver comes into contact with on a daily basis. To that end, the all-new 2020 Cadillac CT5 introduces new door handles, and we recently got a chance to try it. Not only were we impressed by how the handles felt, but we also liked the novel way in which they operate.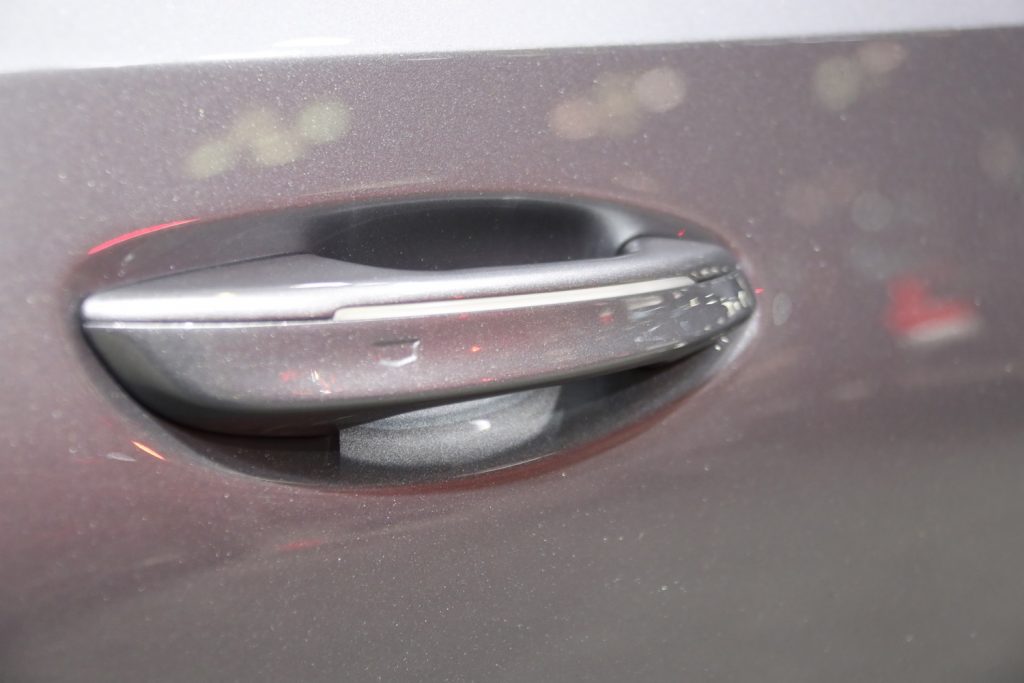 The door handles on the all-new 2020 Cadillac CT5 represent a design never before used on a Cadillac vehicle. To open the door, there is a small rubber "trigger" located inside the actual door handle. Squeezing the door handle presses the trigger, thereby opening the door, with the actual door handle not moving. This is different from a traditional door handle, which physically moves out to gain entrance.
The new 2020 Cadillac CT5 door handle works in concert with the Cadillac Keyless Entry system, which means that the driver simply walks up to the vehicle with the new key fob on his or her person and squeezes the trigger/button inside the handle to unlock and open the door.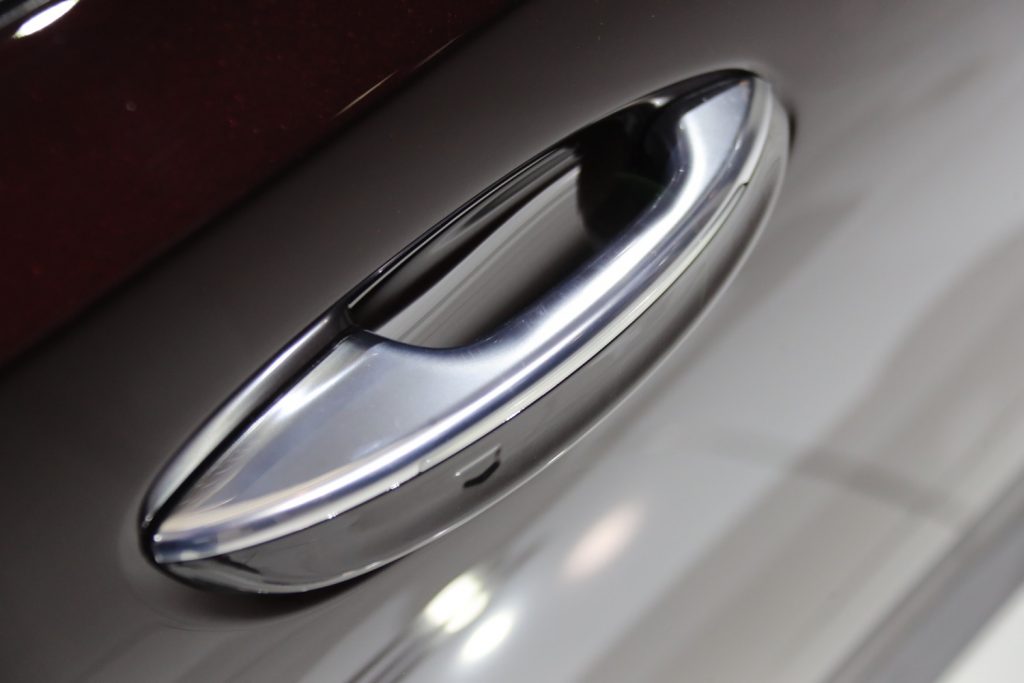 Cadillac Society's Alex Luft recently got a chance to test the new door handle on the 2020 Cadillac CT5, and reports that it feels "good and solid." We also like the small Cadillac badge engraved into the corner of the door handle. It's a small touch, but it's nice all the same.
Watch our brief video highlight below to see the door handle in action. Also, make sure to listen for the satisfying "katunk" noise the door makes when it's closed – another small detail, but impactful all the same.
For reference, the 2020 Cadillac CT5 is the luxury carmaker's new compact sedan which indirectly replaces the outgoing Cadillac CTS and ATS sedans to compete with the BMW 3 Series and Mercedes-Benz C-Class, among other D-segment contenders. The standard model includes a turbocharged 2.0L inline four-cylinder engine producing 237 horsepower and 258 pound-feet of torque routed through the new Cadillac 10-speed automatic transmission. A CT5-V was recently announced as cradling a turbo-charged 3.0L V6 engine making 355 horsepower and 400 pound-feet of torque, also mated to the 10-speed automatic. A "next-level" CT5-V will be available later on in the CT5's lifecycle.
Looking for a handle on all things Cadillac? Then subscribe to Cadillac Society for more CT5 news and around-the-clock Cadillac news coverage.