Earlier this week, Cadillac announced 2020 CT4-V and 2020 CT5-V. The reaction to both vehicles was not really positive, since both V-Series models were significantly less powerful than their ATS-V and CTS-V predecessors. But Cadillac made it a point on Thursday to say that the new CT4-V and CT5-V were only the beginning of its new V-Series lineup, hinting that more capable variants were coming. And today, in a surprise announcement at the Detroit Grand Prix race, the luxury automaker revealed prototypes of these more capable models.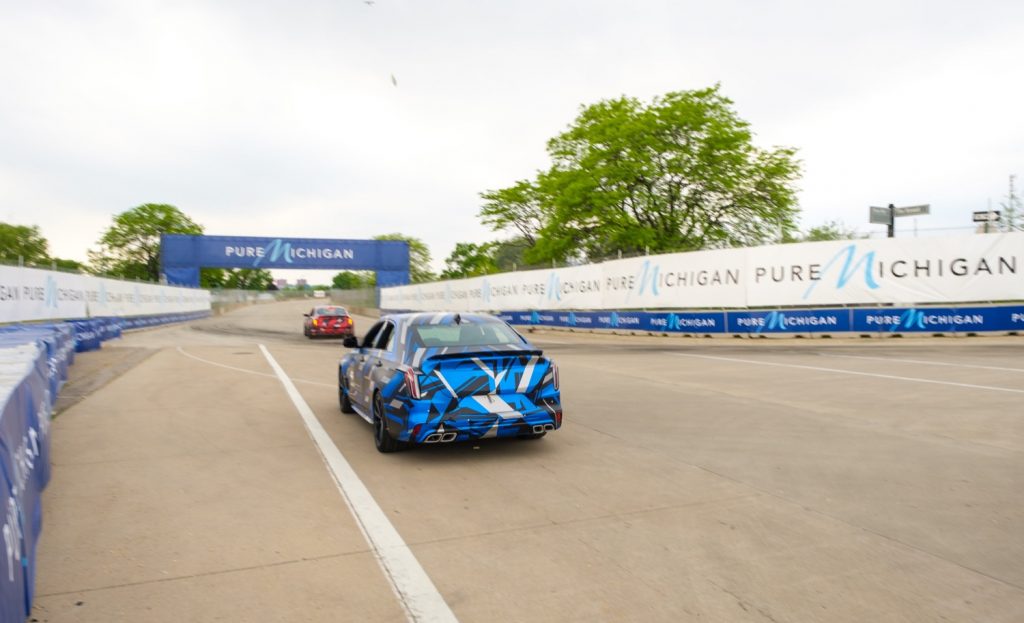 The models were driven at the Belle Isle track by two executives of Cadillac parent firm, General Motors – Mark Reuss, president of General Motors, and Ken Morris, vice president of Product at the automaker.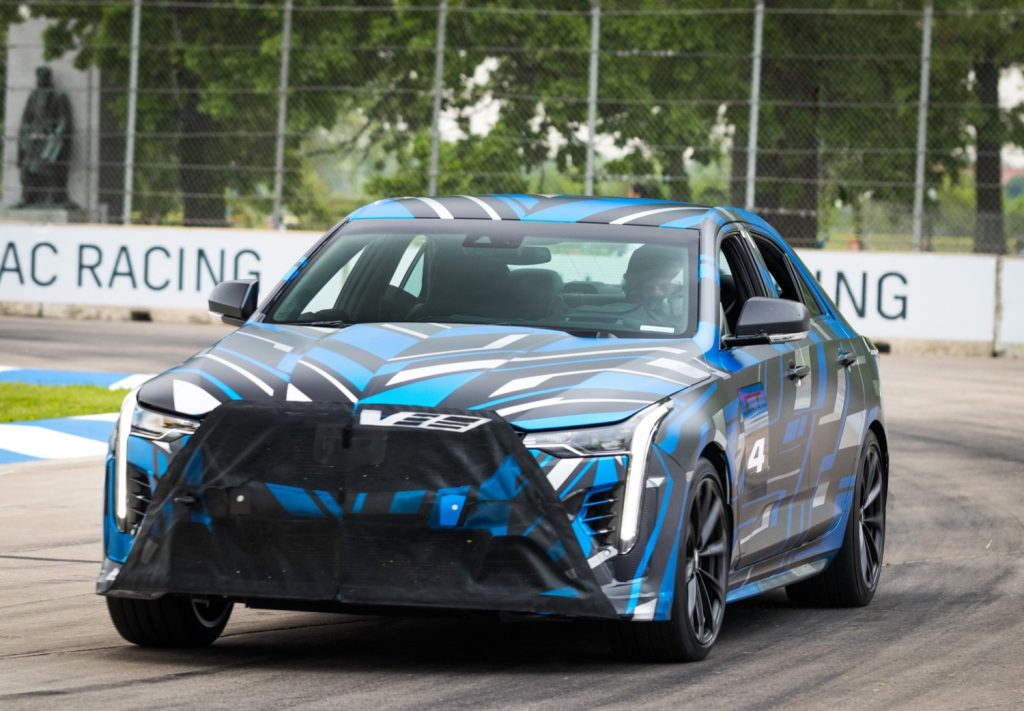 Both of the higher-performing CT4-V and CT5-V prototypes adorn colorful camouflage that actually looks pretty cool. The higher-performing prototypes are wearing patterned striped camo, with the next-level CT4-V prototype being wrapped in striped blue, white and black camo and the next-level Cadillac CT5-V prototype featuring striped red, white and black wares. Both models also have tarp-like camo over the front fascia, but the camo is just transparent enough for their more aggressive faces to shine through.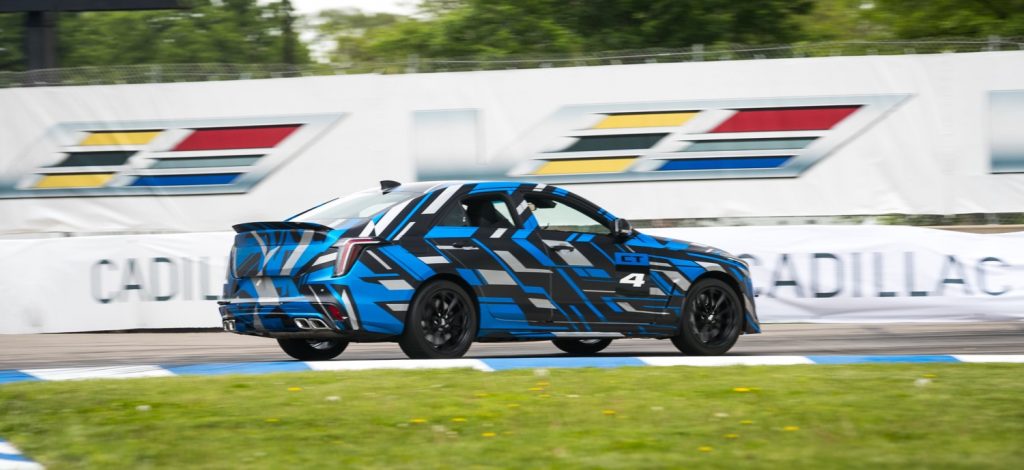 In addition, both of the next-level CT4-V and CT5-V prototypes are riding on large black wheels, feature quad exhaust tips and black mirror caps. Both also appear to have more capable aerodynamic components than what we saw on the CT4-V and CT5-V models announced earlier on in the week. And more importantly, it's likely that each of these two models feature significantly more firepower under the hood than the 320 horsepower and 369 pound-feet of torque in the entry-level CT4-V and 355 horsepower and 400 pound-feet of torque in the CT5-V.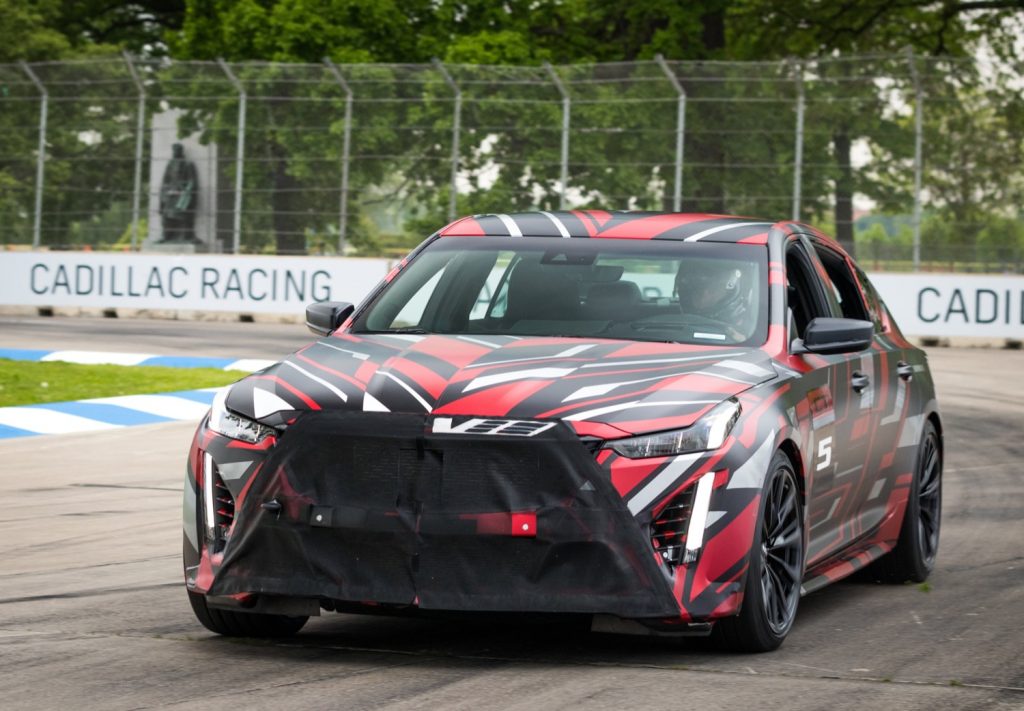 Cadillac says that these next-level cars "represent the next step in Cadillac's V-Series performance legacy" and that they will "take the V-Series to the next level and will offer customers a track-capable experience." No further details or specs have been announced, and Cadillac isn't eager to share the information about these two beasts at the current time.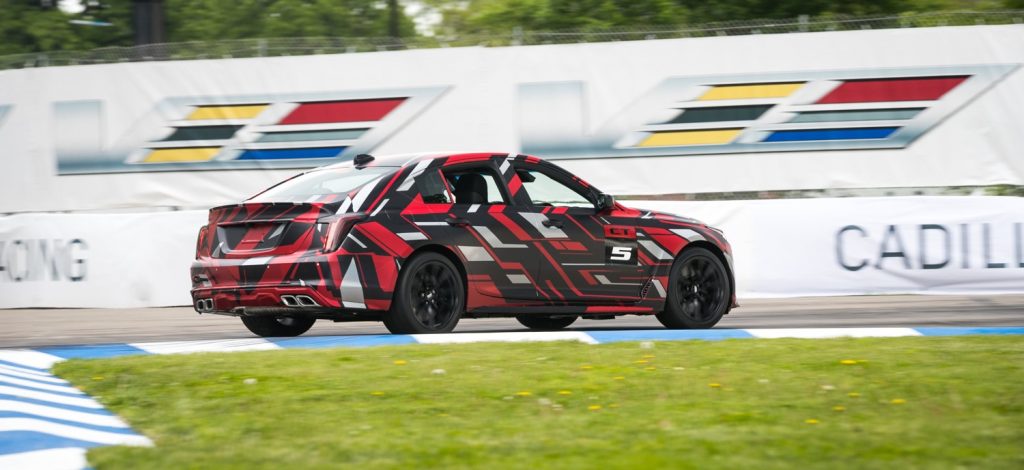 Subscribe to Cadillac Society for more Cadillac CT5 news, Cadillac CT4 news, Cadillac V-Series news, and around-the-clock Cadillac news.
2020 Cadillac CT5-V Photos
2020 Cadillac CT4-V Photos