When it goes on sale later this year, the all-new, 2020 Cadillac CT5 will introduce a brand new Cadillac key fob, Cadillac Society was able to discover at the 2019 New York International Auto Show.
The new fob features a completely new design compared to the "Crest" Cadillac key fob currently used across all other Cadillac models.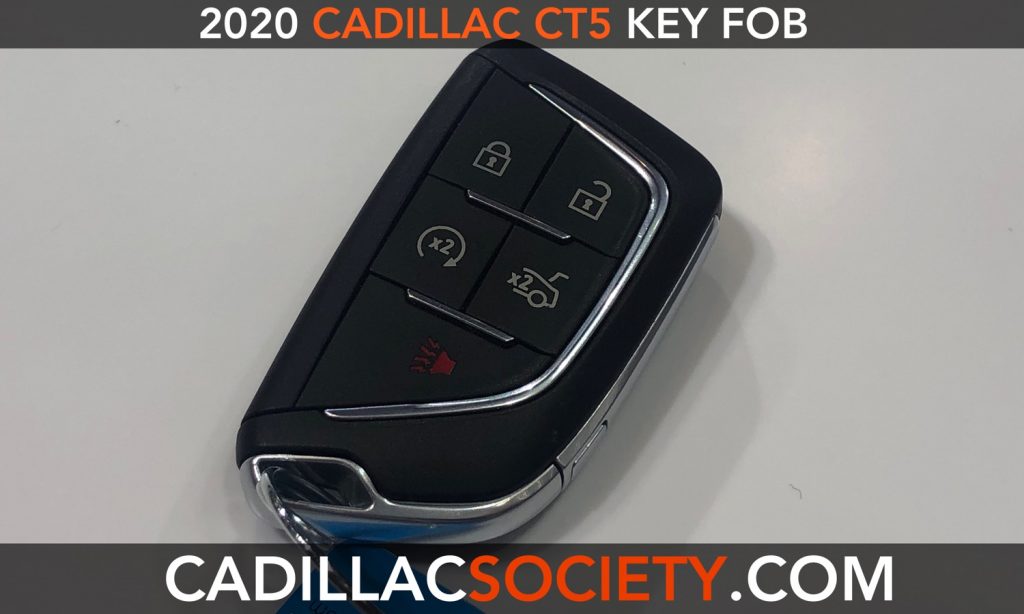 Though the new Cadillac key fob has a new design, its functionality appears identical to the key fob currently supplied with the brand's vehicles.
The front features five buttons, including door lock, door unlock, remote start, trunk release, and panic (horn/lights) activation. A metallic accent circumvents the buttons on three sides.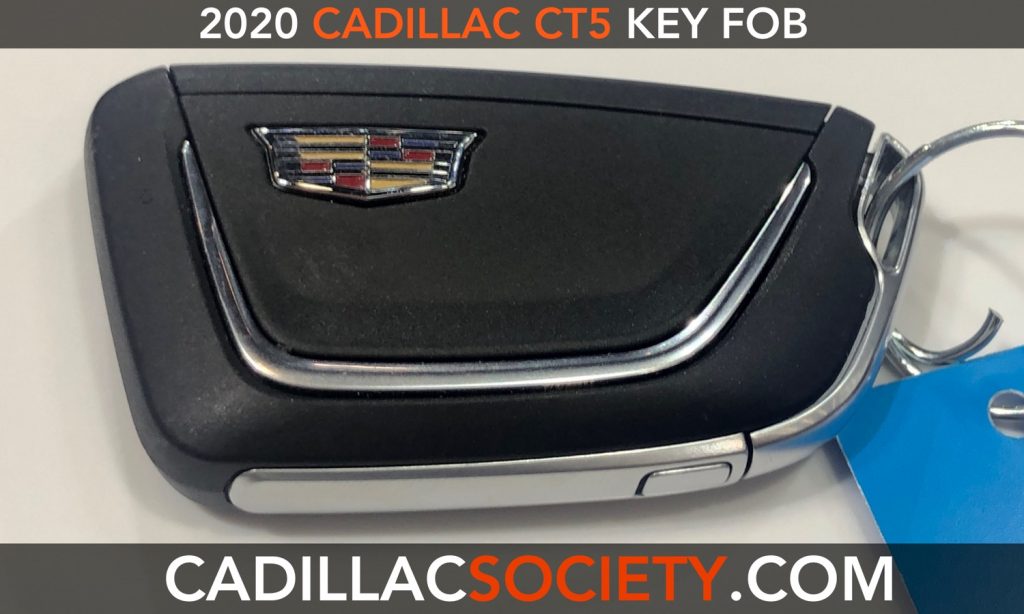 The rear of the new Cadillac key fob has the brand's Crest logo positioned at one corner, with a metallic accent making a mirror image of the front.
The black material is a hard plastic accented by bright metal trim work on the front, rear, and sides. There's also a button to access/release the temporary (spare) key along with a loop for a keychain.
The fob replaces the current Crest-like Cadillac key fob, which was introduced around the 2014 model year. We are big fans of the current key fob, as it looks great and also feels very nice to the touch, with a very solid tactile feel to its buttons when in use. When simply being carried around in one's hand or pocket, the current fob has the seemingly perfect weight and texture.
We didn't get to use the new fob for more than a few short seconds, so we will reserve judgement about which Cadillac key fob we like more until we spend more time with the new unit.