Cadillac has opened a new storefront in Shanghai as part of its rapidly-growing IQ Store network in China. The new store, called Cadillac Pure IQ Space Bealead South Store, is dedicated entirely to the sale of Cadillac electric vehicles as the luxury marque pushes forward into its all-electric future.
Having opened its doors to the public on December 25th, 2021, Cadillac Pure IQ Space Bealead South Store (what a mouthful!) is designed to support a new direct sales model in China that was created to launch and market Cadillac's upcoming wave of electric vehicles, including the 2023 Cadillac Lyriq.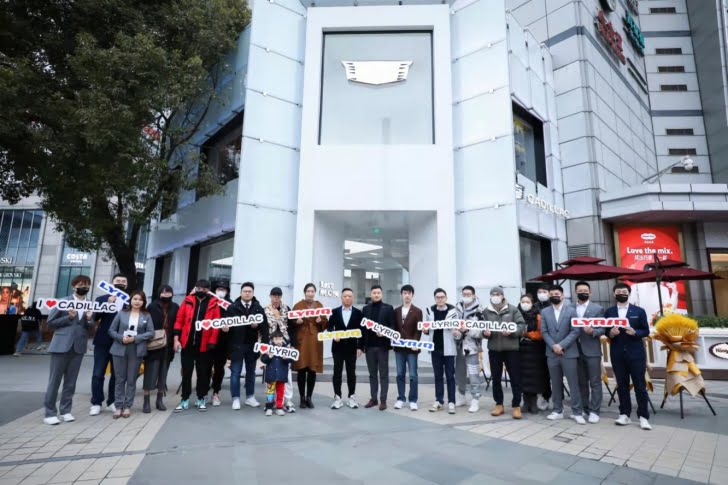 Contrary to regular dealers, this storefront is owned by Cadillac directly, rather than by an independent third party. As such, it is better positioned to achieve the luxury marque's goal of creating more opportunities for direct customer contact to quickly adapt products and services to their needs.
The Cadillac Pure Electric IQ Space stores are defined as store that offer a completely new experience aimed at meeting the specific needs of electric vehicle customers. In order to do so, Cadillac will design future IQ Spaces in China's major business and financial centers.
The brand-new Cadillac IQ store joins three others of its kind that have already opened in China: Cadillac IQ Space North Bund Raffles, Qiantang Delefang and Changning Raffles, all of which opened during the last few weeks. The Cadillac IQ network of storefronts now spans five cities, including Shanghai, Hangzhou, Nanjing, Zhengzhou, and Guangzhou.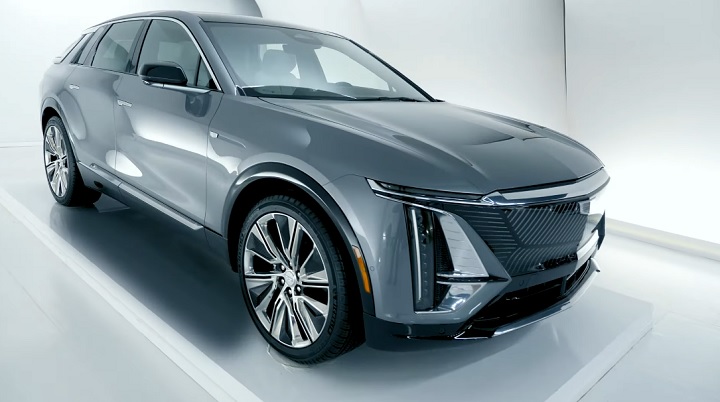 The newly-opened Cadillac Pure Electric IQ Space Bealead South Store is located at the heart of Shanghai's Minhang District, a large business hub in the city. The store is a free-standing building with two floors that total at 530 square meters (5,704 square feet). It features an "ultra-modern design" based around Cadillac's "Art and Science" design language. The storefront serves to deliver vehicles to customers as well as offer exclusive services for electric vehicles.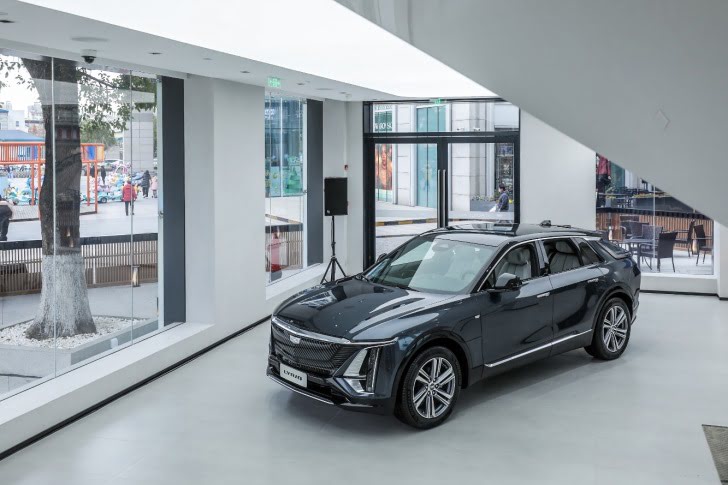 The first floor of the new store features a large showroom for new Cadillac EVs, allowing customers a first-hand look at the vehicles with virtual reality technology to supplement the experience. The second story hosts the IQ Lifestyle meeting space, designed to help integrate several luxury services into a social environment, as well as boutique shopping.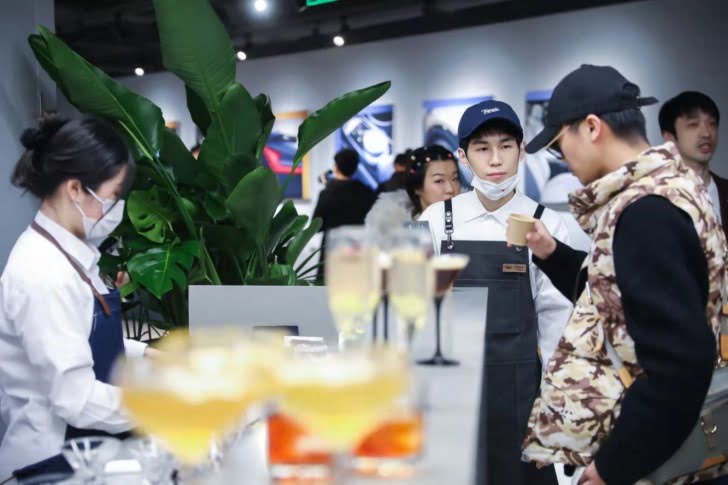 To note, China represents Cadillac's largest market by volume, having surpassed that of the United States. At this time, it's not clear if the luxury marque has plans to bring its IQ Space storefronts to North America or to other regions outside of China.
Want to stay up to date on the latest Cadillac news? Then subscribe to Cadillac Society for to-the-minute Cadillac news coverage. We also invite you to join the latest discussions in our Cadillac forums.