The future Cadillac Lyriq EV crossover will spearhead the brand's push into the battery-powered segment as the its first all-electric offering. We've steadily accumulated a host of details on the new Lyriq, even drawing up our own rendering of what it will look like. Now, Cadillac Society has new details on the electrified crossover's exterior design.
According to sources who have seen the future Cadillac Lyriq EV, the front end of our rendering is pretty much exactly what the actual vehicle looks like. Although the vehicle shown to our source was technically still just a concept, it was roughly 95-percent production ready. That means the final production vehicle will be a little different, but not by much, and the front end will be more or less identical to the original concept image that Cadillac dropped in January of 2019.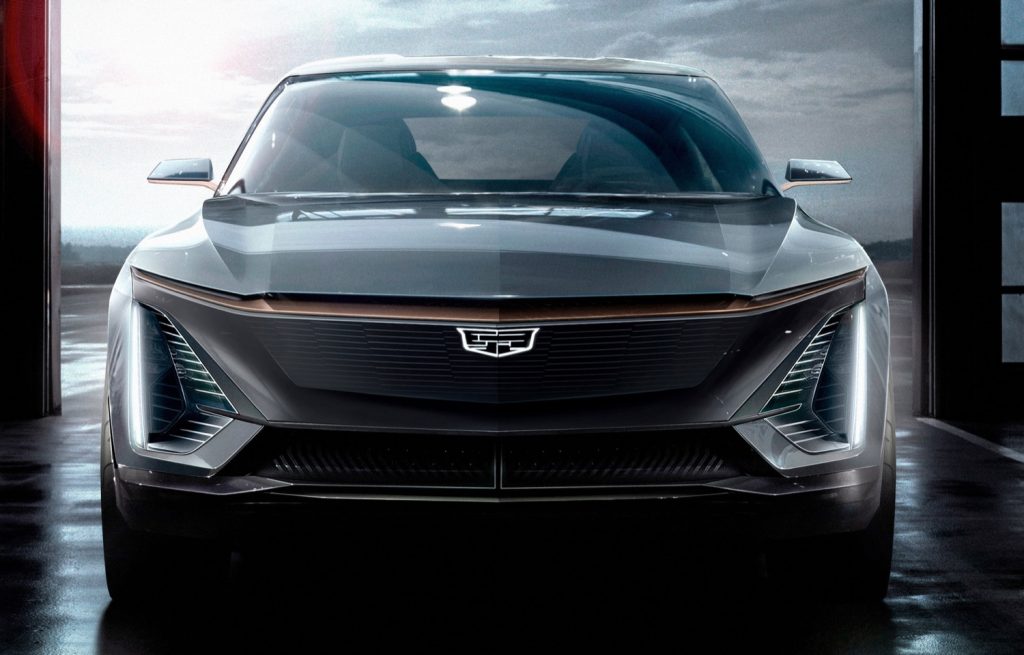 What's more, we were told that the grille section up front will be a one-piece thermoplastic cap, and will utilize a light-up logo, as we were first to report. The design will use black coloring with diagonal gray contrast lines, creating a distinctive look that's sure to set the future Cadillac Lyriq apart from other crossovers.
Moving into the rear of the vehicle, the new EV crossover will adopt a coupe-like design, almost like a shooting brake in terms of proportions. Similar designs can be seen on the Audi Q8, Porsche Macan, and Jaguar e-Pace. The taillamp design is also a break from the usual automaker's standard styling cues. Rather than a thin vertical lamp topped by a horizontal accent, as seen on the Cadillac CT6, Cadillac CT5, Cadillac XT5 or XT6, the future Cadillac Lyriq uses lights along the outer edge of the hatch that are then horizontal near the bottom. The shape is more like an "L," rather than the "7" design seen on the XT6, or the "I" of the 2021 Cadillac Escalade. The Lyriq's tail lamps are also wider overall than those used in the brand's current design scheme.
Finally, we also know that the future Cadillac EV's rear hatch has similar character lines as those seen on the trunk of the Cadillac CT4 sedan.
We can't wait to see this thing in person, but unfortunately, the debut of the future Cadillac Lyriq has been postponed as a result of disruptions incurred by the ongoing COVID-19 pandemic. Nevertheless, we'll keep our ear to the ground to see what else we can turn up on Caddy's upcoming EV crossover.
In the meantime, make sure to subscribe to Cadillac Society for more Cadillac Lyriq news and around-the-clock Cadillac news coverage. We also invite you to join the discussions in the Cadillac Lyriq forums.