The new Cadillac CT5-V sports sedan was introduced back in May, and now we're getting a glimpse of the hot-to-trot four-door on the floor of the 2019 Miami International Auto Show. Showing its stuff in a searing paint shade dubbed Velocity Red, this is the first time we've seen the 2020 Cadillac CT5-V in this particular color.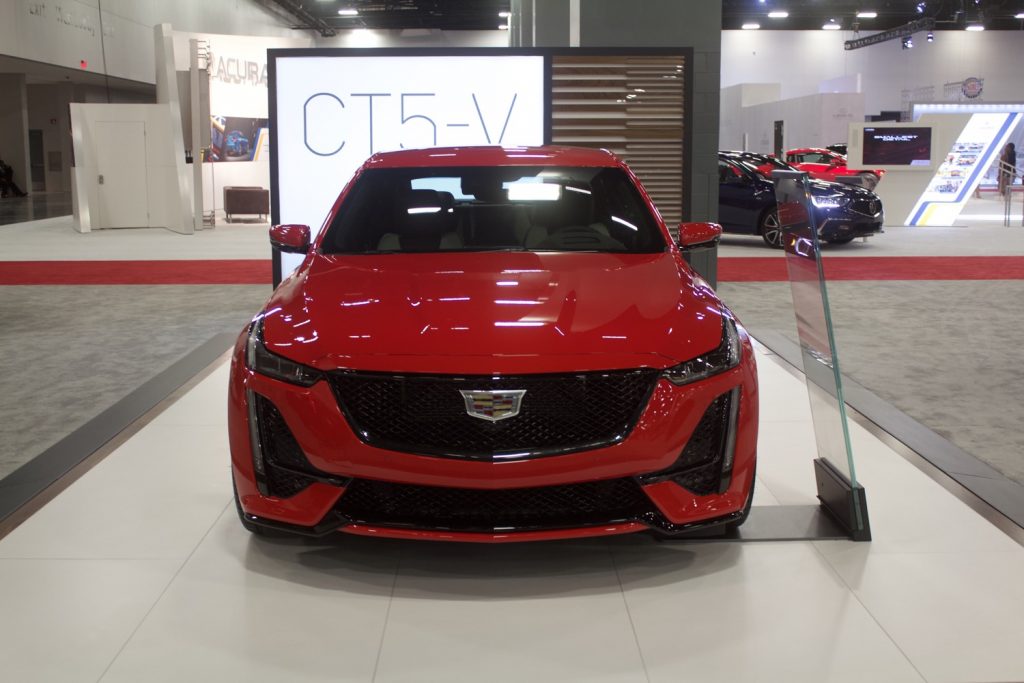 To note, the Velocity Red paint finish is tagged with the color code G7C, and touch-up paint number WA-130X.
In terms of exterior styling, the CT5-V is closely related to that of the non-V CT5 in the Sport trim level, with a few notable differences such as the V featuring more black accents, including a black grille surround as well as the trim piece above the rear license plate cutout.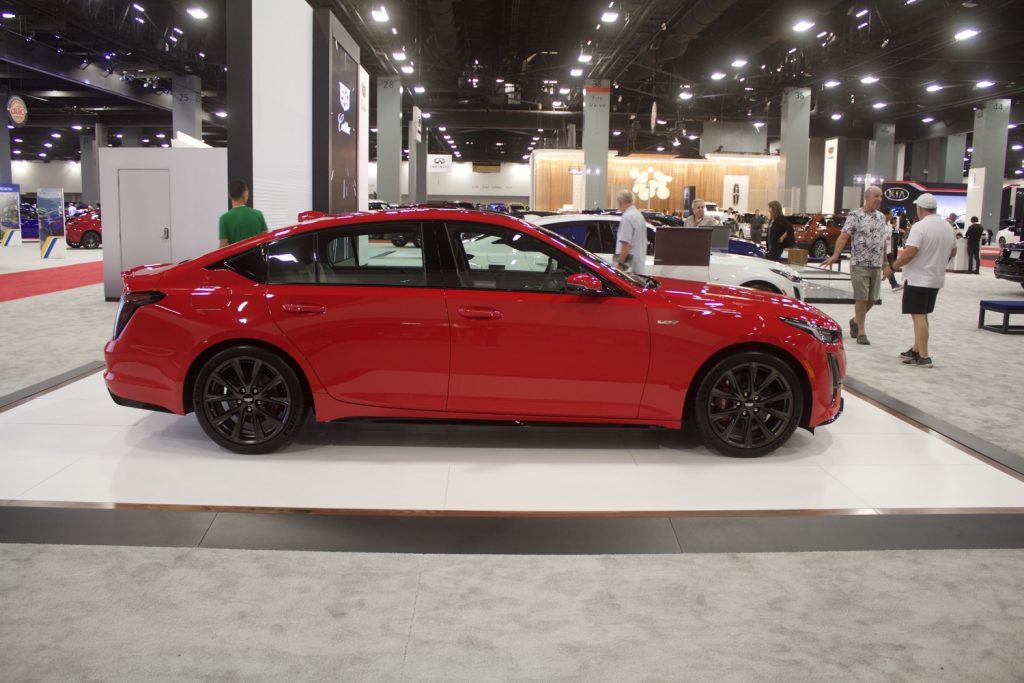 This particular Cadillac CT5-V also comes with 19-inch premium painted alloy wheels with a Satin Graphite finish (production code 57M). The rollers are wrapped in 19-inch summer-only run-flat tires as standard, but 19-inch all-season run-flat tires (production code QBJ) are also on offer.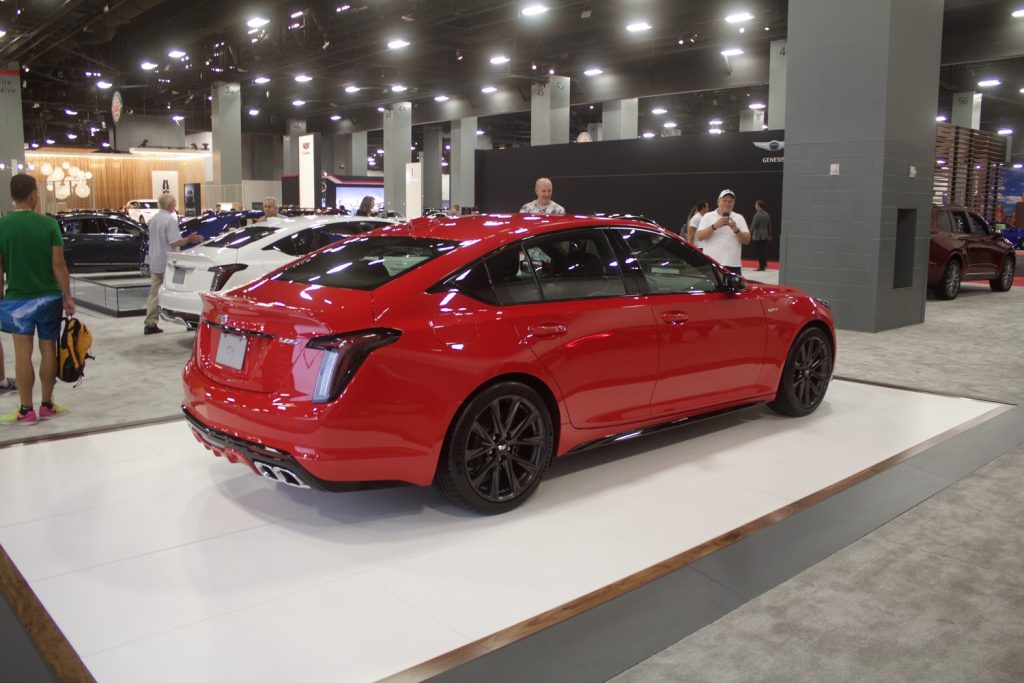 Beyond the styling details, the real magic of the Cadillac CT5-V lies in the mechanical specs. Under the hood, we find the performance sedan boasting a twin-turbo 3.0L V6 engine (production code LGY) producing 355 horsepower and 400 pound-feet of torque. All that go is routed to the ground through a 10-speed automatic transmission.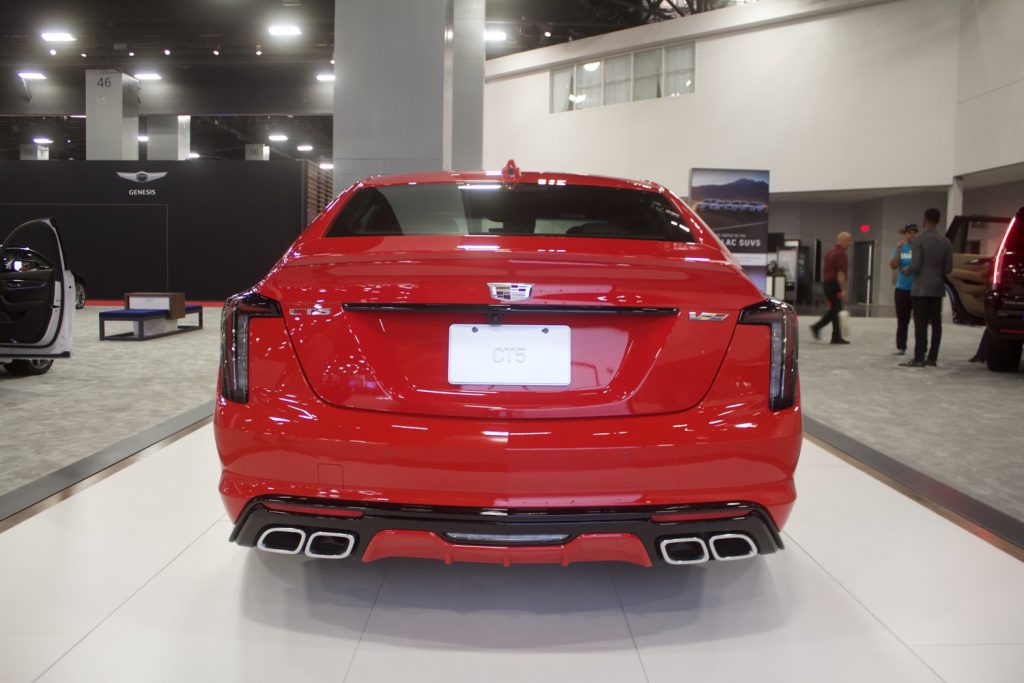 To make the most of those numbers, the CT5-V also comes with Magnetic Ride Control 4.0 suspension bits, big Brembo front brakes, and an electronic limited-slip differential. The whole shebang is based on on the rear-wheel-based Alpha architecture, with both rear-wheel-drive and all-wheel-drive offered with regard to the drive type.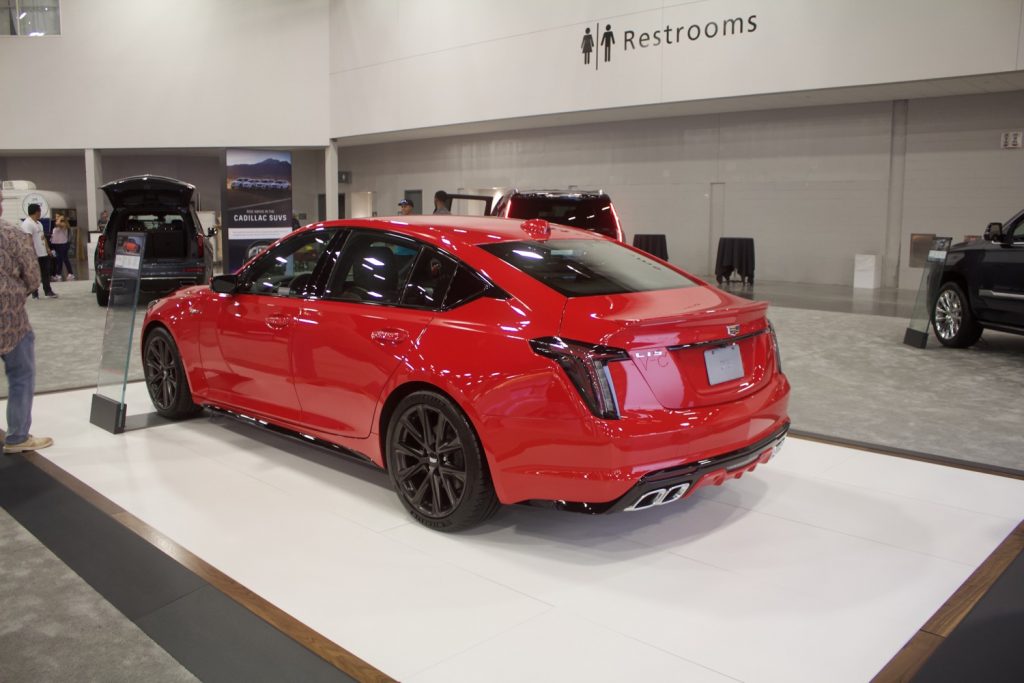 All told, we're digging the look, but we're still chomping at the bit to get a gander at the upcoming next-level Cadillac CT5-V model, which promises even more performance and a track-ready attitude to boot.
Looking for more red-hot Cadillac photo galleries? Then make sure to subscribe to Cadillac Society for additional Cadillac CT5 news and around-the-clock Cadillac news coverage.