The newest Cadillac V-Series models, the 2020 CT5-V and 2020 CT4-V, just made splashdown on May 30th. Offered as follow-ups to the Cadillac CTS-V and ATS-V, the duo certainly looks sporty, except for one critical component: the power. Simply put, the new models don't offer the same supercar-level horsepower or torque figures as their ATS-V and CTS-V predecessors.
For reference, the new 2020 Cadillac CT4-V is equipped with a turbocharged 2.7L four-cylinder engine that lays down 320 horsepower and 369 pound-feet of torque. Compared to the 464 horsepower and 445 horsepower produced by the outgoing ATS-V's twin-turbocharged 3.6L V6 LF4, the CT4-V is 144 horsepower and 76 pound-feet short.
Things get worse when you look at the CT5-V, which is powered by a twin-turbocharged 3.0L V6 producing 355 horsepower and 400 pound-feet of torque. Compared to the outgoing CTS-V's supercharged 6.2L V8 LT4 engine, which pumps out 640 ponies and 630 pound-feet of twist, the CT5-V is down a whopping 285 horsepower and 230 pound-feet of torque.
Luckily, the luxury brand will offer another tier for the Cadillac V-Series sedans with higher levels of performance than the pair of vehicles revealed in May, as confirmed by two prototypes that stormed the Bell Isle racetrack during the Detroit Grand Prix.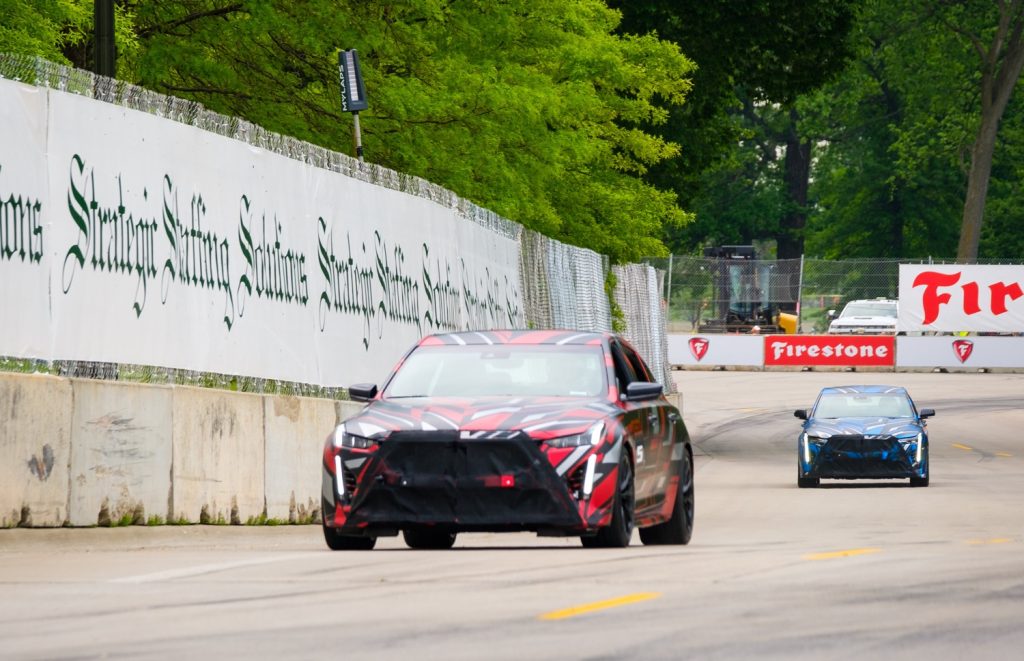 These next-level V-Series variants will be performance cars for those who frequent the racetrack, as opposed to daily drivers with some extra performance added on top. Currently, there's word on what will be found under the hoods of the go-faster Cadillac V-Series models, but we expect output numbers much closer to the outgoing ATS-V and CTS-V. That's a new strategy for Cadillac, as it's the first time the automaker has offered more than a single V-Series variant for a single nameplate since launching the very first V-Series models 15 years ago. So, why the change?
Mark Reuss, President of Cadillac's parent firm – General Motors – recently shed some light on the matter. Apparently, it comes down to just how bonkers those preceding V-Series models truly were.
"There was, frankly, some people who were intimidated by the cars," Reuss told Automotive News. "When we did a V-Series, they were hammers."
Expense was surely another factor, as less power typically means a more approachable price tag. The entry-level V-Series will be about $6,000 to $7,000 more than the lower-end Sport trim, while the next-level V-Series models could be tens of thousands more.
Despite a market shift away from the three-box, four-door body style, Reuss remains confident that another level of Cadillac V-Series sedans remains viable.
"Performance isn't going out of style and these sedans are really attacking a different play than what other people have," Reuss added. "I still think there's a lot of room for sedans here."
The entry-level non-V-Series CT5 will arrive this fall, while the CT4 will follow in early 2020.
All told, we're certainly glad there will be a second tier for the CT5-V and CT4-V.
Subscribe to Cadillac Society for more CT4 news, CT5 news and ongoing Cadillac news coverage.
Source: Automotive News