The 2021 Cadillac Escalade will feature a push-button gear selector, Cadillac Society has learned from sources familiar with the luxury automaker's future product plans.
Gear selection in the fifth-generation Escalade will be performed via a row of vertical buttons to the left of the center infotainment screen. The change marks a departure from the column shifter that has been used in the previous four generations of the Escalade, a feature that has often been ridiculed for its pickup truck roots and low levels of refinement compared to a more car-like console-mounted shifter.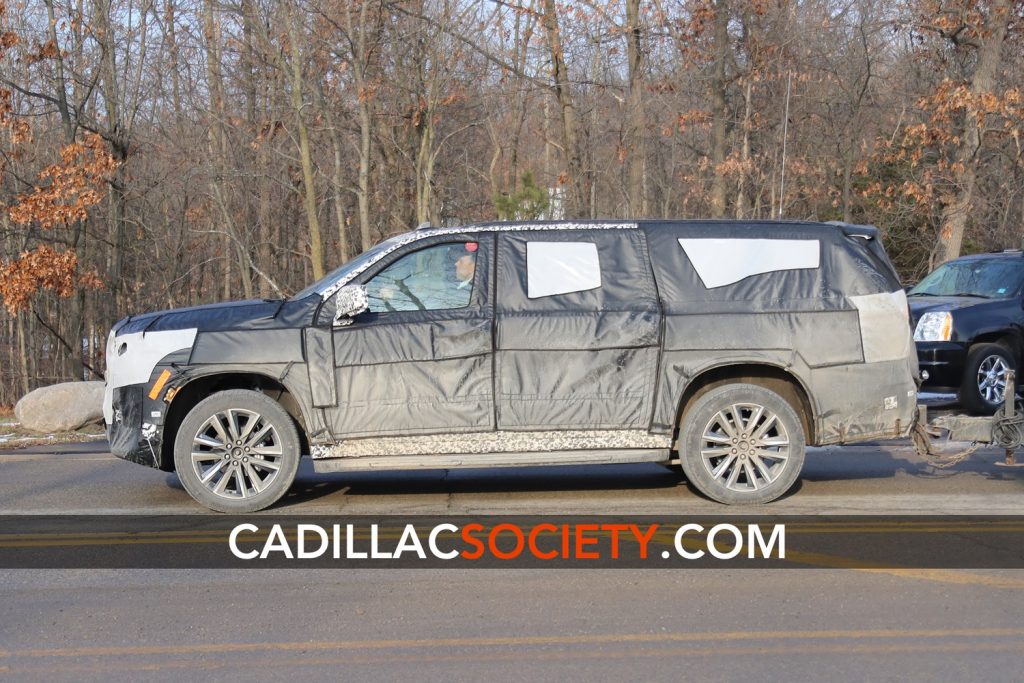 The introduction of a push-button shifter represents the introduction of Electronic Precision Shift (EPS), the name of Cadillac's digital shifting technology that uncouples the gear selection interface from the physical connection to the transmission. In fact, other Cadillac models – including the Cadillac XT6, XT5, XT4, CT6 and CT5 already use EPS, albeit via a different kind of interface that's analogous to a traditional gear selector. Due to the digital nature of EPS, the gear selection mechanism can take any form – be it push-style buttons, a rotary knob, or a joystick similar to a traditional gear selector. The Cadillac XT5 was the first Cadillac to use Electronic Precision Shift.
The Escalade will be completely overhauled (redesigned and re-engineered) for the 2021 model year, representing the fifth generation of the nameplate. The 2021 Cadillac Escalade is expected to offer a choice of three engine options, including two gasoline engines and – later on in the model's lifecycle – an all-electric variant.
We expect the new Escalade to be revealed in the third quarter of the 2019 calendar year and to go on sale in late 2019 or early 2020 as a 2021 model. It is one of six all-new models Cadillac will introduce through the 2021 calendar year as part of its strategic product offensive. We should know more on the 2021 Cadillac Escalade soon. In the meantime, be sure to subscribe to Cadillac Society for more Cadillac Escalade news and Cadillac news. Also, be sure to visit our Escalade forum.
2021 Cadillac Escalade Photos