The Cadillac XT6 is an upcoming, three-row crossover of "midsize plus" dimensions that will slot above the midsize XT5. We previously brought you various spy photos of the XT6 undergoing testing in a good level of camouflage, but we now have some new information about its interior.
Sources have told Cadillac Society that the cabin of the future Cadillac XT6 will have an identical cockpit to that of the Cadillac XT5. In other words, the design and layout of the XT6's cabin will be identical to that of the current XT5, but with two key differences:
The XT6 will feature rotary controls for the infotainment system (something the 2020 model year refresh will also bring to the XT5), and
The XT6 will feature more room to accommodate a third row seat
That means that the Cadillac XT6 will not adopt the interior configuration of new Cadillac models such as the XT4 and upcoming CT5, which feature a new interior with a horizontal dashboard/center stack layout. However, the decision to give the XT6 the same interior as the XT5 makes sense given its close relationship to the XT5: the XT6 will essentially be a stretched version of the XT5.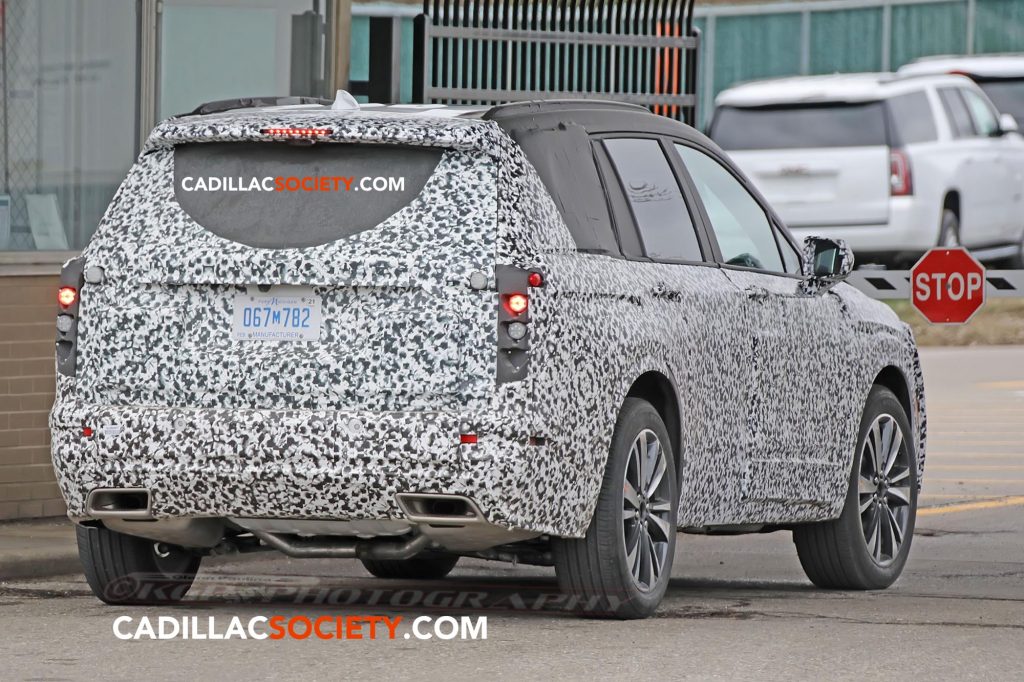 We also believe that the decision to use the XT5's interior on the XT6 has a lot to do with the speed with which the XT6 is being brought to market, a byproduct of poor market forecasting and product planning by Cadillac parent, General Motors, roughly a decade ago. That circumstance left the luxury brand with only one crossover in a market hot for such vehicles, putting it at a major competitive disadvantage.
Expect the Cadillac XT6 to make its debut and launch in the 2019 calendar year. It will be the third Cadillac crossover, joining the compact XT4 and mid-size XT5.