With 668 horsepower and 659 pound-feet of torque on tap, the Cadillac CT5-V Blackwing ultra-high-performance luxury sedan has plenty of power ready to hit the ground. Of course, as with any high-performance vehicle, there are quite a few aftermarket options to help coax a few more horses out of its supercharged powerhouse, and now, Mantic Clutch has released a triple-disc clutch kit to handle any extra get-up-and-go.
Mantic Clutch's 9000 Series triple-disc clutch kit is the answer for owners of a CT5-V Blackwing, capable of handling up to 1,151 pound-feet of torque at the crank, which translates to approximately 1,250 to 1,285 pound-feet of torque at the rear wheels. The kit boasts a lightened flywheel, all-billet components, ceremetallic friction material, light pedal feel, and no flex at high RPMs.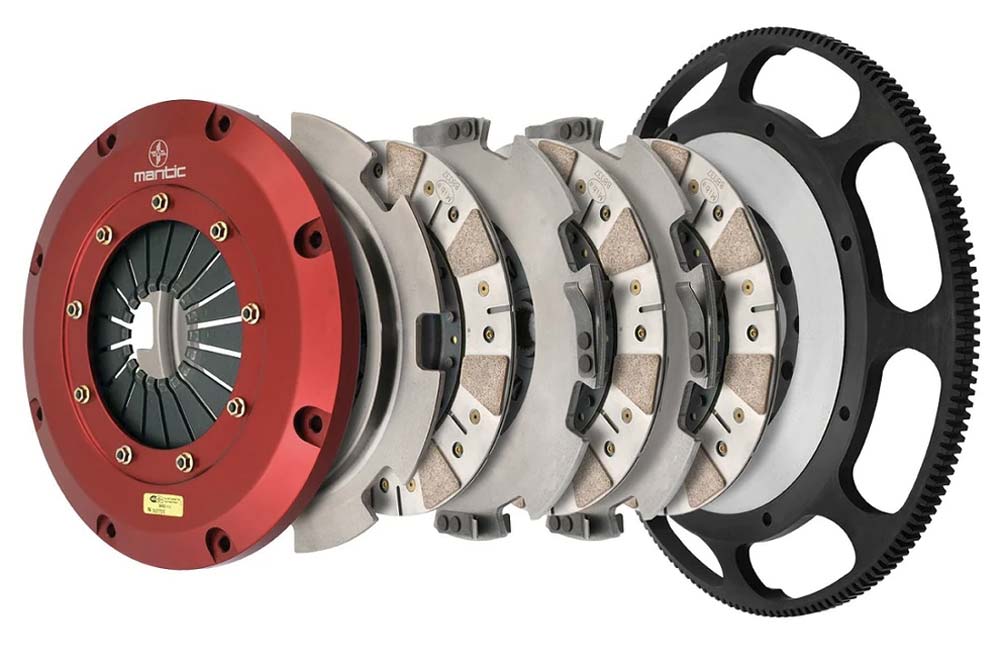 It's also completely rebuildable, making it a winning choice for high-performance modification enthusiasts. The complete kit, which also includes new flywheel bolts and an alignment tool along with an aluminum heavy duty carrying case, is designed to fit any 2022 through 2024 Cadillac CT5-V Blackwing. It's geared toward both track use and street applications.
"Our commitment to quality and customer service sets us apart, offering a complete solution with everything you need in the box, including the clutch, flywheel, new release bearing, and all necessary hardware," Mantic Clutch stated in its announcement.
Customers interested in acquiring the triple-disc clutch kit can expect to shell out $3,285. There is also a twin disc clutch set available for $2,435 for customers who are still looking for a high-performance clutch but may not need the capabilities offered by the triple-disc setup.
Want the latest on all things Cadillac? Then subscribe to Cadillac Society to stay in the know on the latest Cadillac CT5 news, Cadillac CT5-V news, CT5-V Blackwing news and a lot more Cadillac news coverage. We also invite you to join the latest discussions in our Cadillac forums, including our Cadillac CT5-V forum and CT5-V Blackwing forum.