The Cadillac Escalade consistently dominates its competitive segment, often outselling all of its direct rivals combined . As such, it's no surprise to find the full-size luxury SUV in the hands of the competition for benchmarking purposes. For instance, we recently caught Ford doing some competitive benchmarking on the current-gen Escalade. More recently, however, a Cadillac Escalade was spotted in Kia's possession as it was benchmarked against its upcoming three-row electric SUV, the Kia EV9.
Out photographers spotted the Escalade travleing alongside a nearly production-ready Kia EV9 prototype. The two vehicles parked close to each other in a rest area lot, where Kia engineers exited the EV9 and got into the Escalade before driving away again. Note that the Escalade is saddled with roof-mounted gear and a bundle of wires running into the cabin, all used for communications and data collection.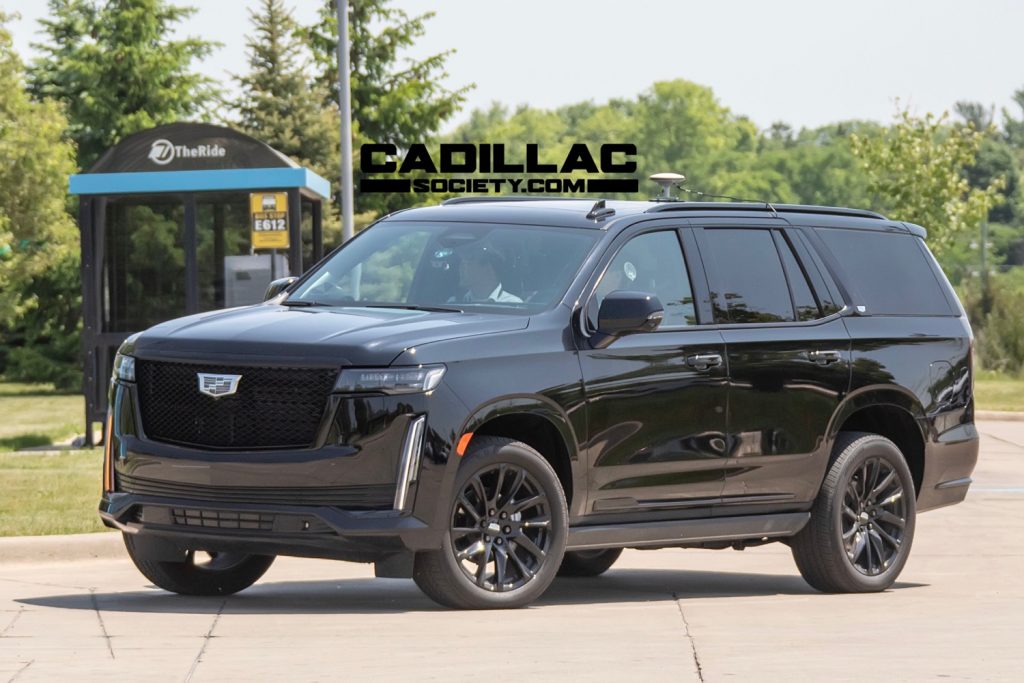 The current Cadillac Escalade is powered by an internal combustion engine, which makes it an interesting choice for benchmarking against the Kia EV9, which is purely battery electric, as the name suggests. However, looking ahead, Cadillac will release an electric version of its most popular nameplate, dubbed Escalade IQ. With that in mind, it makes sense that Kia may want to get a feel for the full-size luxury SUV in its current guise before the all-electric model debuts.
Even so, there are some clear distinctions between the ICE-powered Escalade and the forthcoming Escalade IQ, as evidenced by a prototype spied undergoing testing by Cadillac Society. That prototype showed off a lower ride height, a thinner profile, and an elongated hood.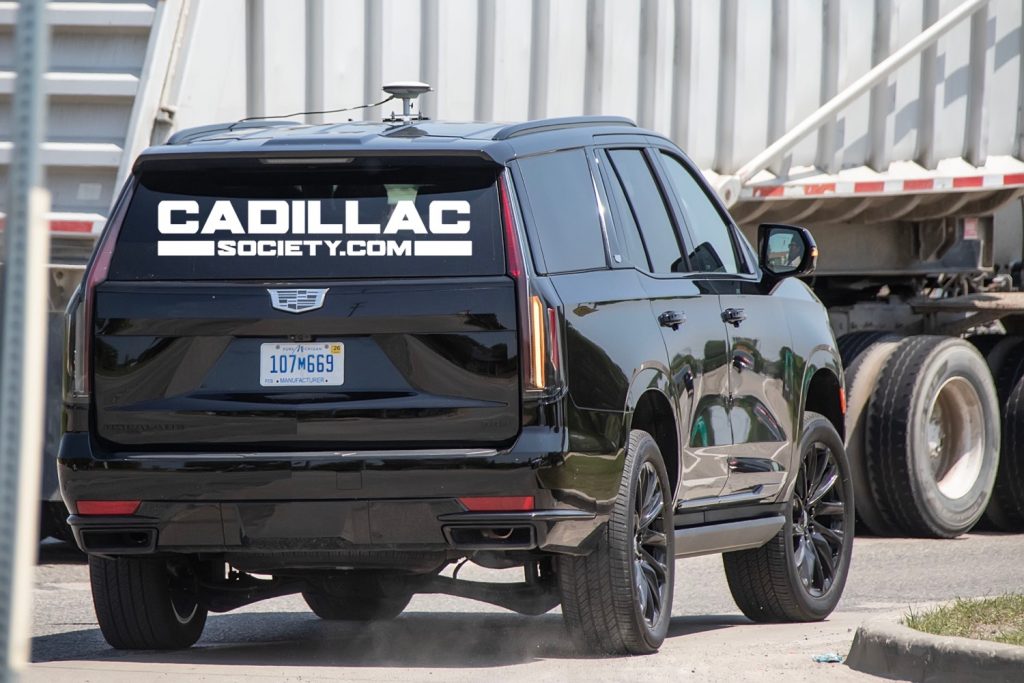 The 2024 Kia EV9 will offer several driveline options, including a 76.1-kWh battery powering a single rear-mounted drive motor rated at 215 horsepower and 258 pound-feet of torque, as well as an extended-range variant with a 99.8-kWh battery and single rear-mounted electric motor. Meanwhile, a dual-motor variant with all-wheel drive will make 379 horsepower and 516 pound-feet of torque.
Want the latest on all things Cadillac? Then subscribe to Cadillac Society for the latest Cadillac Escalade news and around-the-clock Cadillac news coverage. We also invite you to join the latest discussions in our Cadillac forums and Cadillac Escalade forum.