The all-electric Cadillac Escalade IQ is poised to charge onto the luxury SUV scene in short order, as the luxury marque recently announced that the electric luxury SUV will debut by the end of the 2023 calendar year. Now, Cadillac Society has spied a prototype of the forthcoming EV undergoing testing months before its reveal, hot on the heels of teaser released by the luxury marque itself.
Right away, it's clear that this prototype Escalade IQ has a completely different footprint from that of the gasoline-powered Escalade. This prototype is lower than its internal combustion-engined predecessor, with less daylight between the ground and rocker panels. Perhaps most obvious, however, is the fact that the profile has a very different aesthetic than the regular model, with a more elongated hood and a less tall greenhouse than the current 'Slade.
The heavy camo makes it difficult to discern the finer body lines, but it appears that the lower part of DLO (Daylight Opening / window surround) trim will feature a prominent styling line like the current model does. Additionally, the draping on the rear of the Escalade IQ prototype appears rather boxy, but this is due to a distortion effect caused by the interaction of the camo with the liftgate-mounted spoiler. What little we can see of the taillights suggests that the Escalade IQ will feature the vertical lighting signatures that have adorned all generations of the Escalade except for the first-generation model.
The deviation from the current-gen Escalade suggest that the Cadillac Escalade IQ is the product of a complete reimagining of the full-size luxury SUV. In fact, the Escalade IQ will ride on the new BT1 platform, which is completely different from the T1 architecture that underpins the current, fifth-gen Escalade. This means that the the electric Escalade will be entirely different from the current, IC-powered model.
Mark Reuss, president of Cadillac's parent company, General Motors, has previously hinted that the Escalade IQ will be a very different vehicle over the current model.
"You're going to see things here, design, platform sharing-wise, but also technology-wise, that will be very different from what we execute today," Reyss said of the electric Escalade during a GM investor conference. "We're pretty much finished with the design, and we're going to production."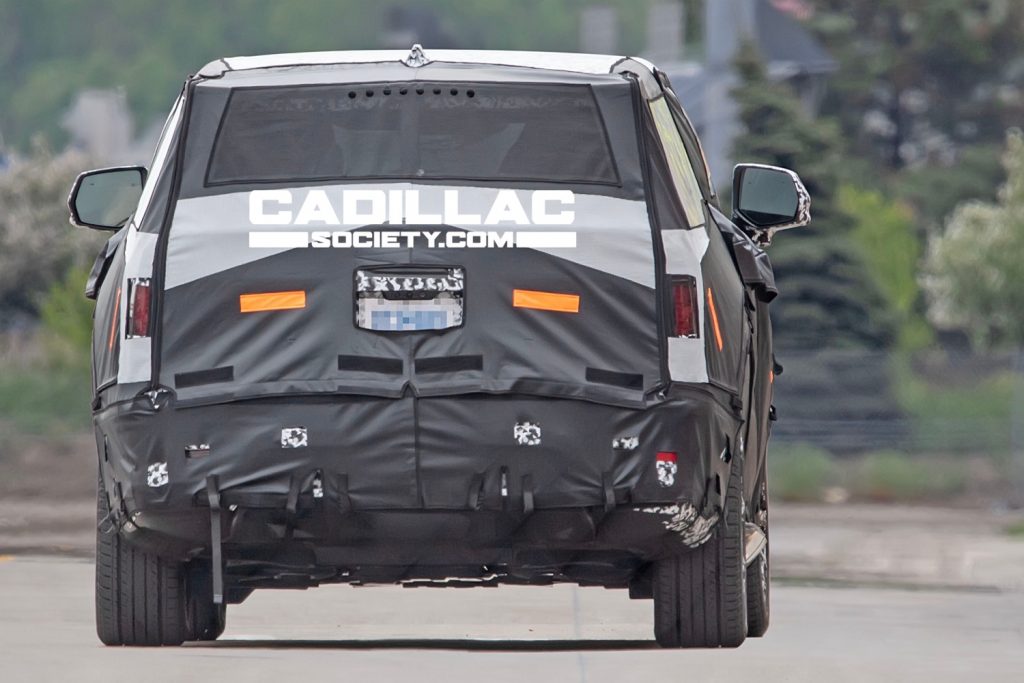 Beyond that, details are scarce, although Cadillac Society has exclusively reported on some specifications, including an 800-volt battery pack capable of at least 400 miles of range on a single charge. As for power, it shouldn't be difficult to tuck quite a few horses into its Ultium-powered driveline.
Want the latest on all things Cadillac? Then subscribe to Cadillac Society for the latest Cadillac Escalade news and around-the-clock Cadillac news coverage. We also invite you to join the latest discussions in our Cadillac forums and Cadillac Escalade IQ forum.
Cadillac Escalade IQ Photos