The Cadillac CT4 luxury sedan has remained largely unchanged since its introduction to the luxury marque's lineup as a 2020 model year vehicle. Five model years into its lifecycle, a midcycle refresh was expected to drop for the 2024 Cadillac CT4, but now, Cadillac Society has learned that the forthcoming model year will not introduce this update.
Instead, it's likely that the midcycle refresh will drop for the 2025 model year, or perhaps for the 2024.5 model year. While it's not clear when, a refresh for the Cadillac CT4 is inbound. In fact, we've spotted prototypes of the refreshed CT4 undergoing testing. One was wearing the EPA Portable Emissions Measurement System, indicating that it was either trying out a different powertrain or it featured some other updates that will necessitate Cadillac to perform a new certification.
Other expected upgrades include a refreshed front fascia with revamped lighting elements, along with an updated grille design. The interior will likely receive some major changes to the interior, including an improvement to the cabin's materials along with a revamped cockpit, perhaps similar to what we see on the refreshed 2024 Cadillac XT4.
As a reminder, the Cadillac CT4 luxury sedan rides on the luxury marque's Alpha 2 platform. Production takes place at the Lansing Grand River plant in Michigan. Although the 2024 Cadillac CT4 won't introduce the model refresh originally expected, the start of regular production (SORP) for the 2024 model year is expected to kick off this summer.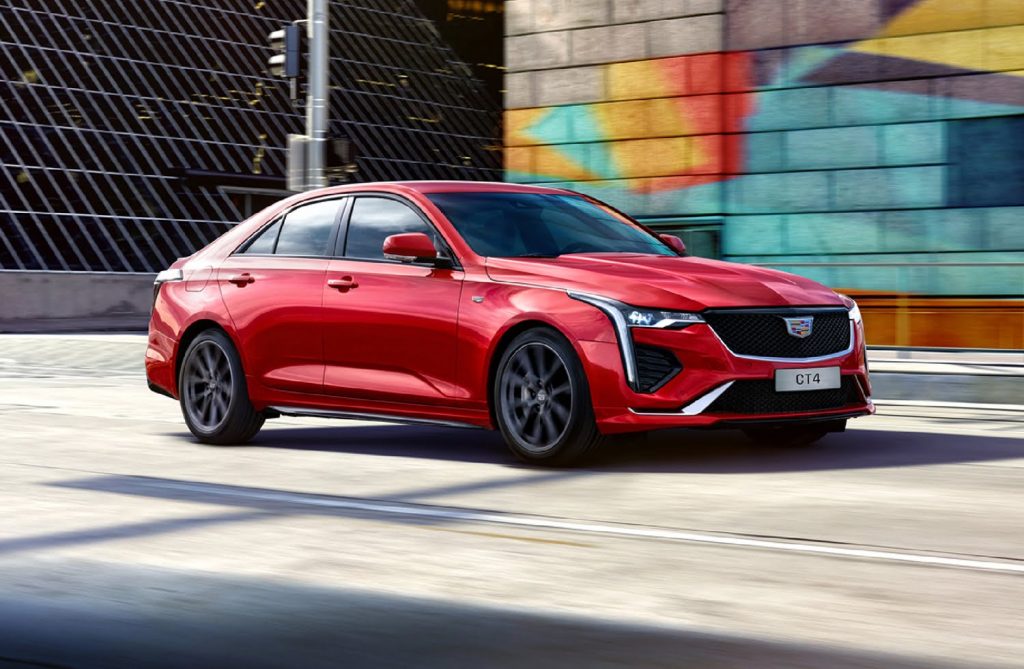 The current Cadillac CT4 features the turbocharged 2.0L I4 engine (production code LSY) as standard, rated at 237 horsepower and 258 pound-feet of torque. It's standard on the Luxury, Premium Luxury, and Sport trim levels. Models with this engine get the 350T designation on the decklid as part of Cadillac's torque-based nomenclature. From there, the turbocharged 2.7L I4 engine (production code L3B) is optional on the CT4 Premium Luxury, where it makes 310 horsepower and 350 pound-feet of torque. These models wear the 500T badge.
Want the latest on all things Cadillac? Then subscribe to Cadillac Society to stay in the know on the latest Cadillac CT4 news and a lot more Cadillac news coverage. We also invite you to join the latest discussions in our Cadillac forums and Cadillac CT4 forum.