In early 2022, Cadillac pre-announced Ultra Cruise – an upcoming highly advanced driver assist technology. Set to replace the current Super Cruise system, Ultra Cruise will be capable of handling 95 percent of scenarios on the road without the need for human input. Unfortunately, Cadillac models equipped with Super Cruise will not be upgradeable to Ultra Cruise once the tech is released.
According to Rory Harvey, Global Vice President of Cadillac, Super Cruise is not compatible with Ultra Cruise on a hardware level, as "different hardware" is required to run either system. In other words, vehicles outfitted with Super Cruise do not have the proper hardware that would be needed to upgrade to Ultra Cruise.
As a reminder, Super Cruise allows drivers of an equipped vehicle to take their hands off the wheel and feet off the pedals under certain highway driving conditions and on compatible roads. It was first introduced on the Cadillac CT6, and has since made its way to the CT4 and CT5 luxury sedans, as well as the XT4, XT6 and Lyriq luxury crossovers along with the Escalade SUV. Currently, Super Cruise is compatible with up to 400,000 North American highways, thanks to a recent update made available for certain models.
Meanwhile, Ultra Cruise isn't yet available to the public, but the forthcoming Cadillac Celestiq ultra-luxury electric sedan will be one of the first vehicles to feature the technology.
Ultra Cruise will be considered a Level 2 Advanced Driver Assist System (ADAS), making it an expanded version of Super Cruise. Ultra Cruise will feature the ability to autonomously drive the vehicle on city streets, while also adding greater automated driving capabilities on the highway.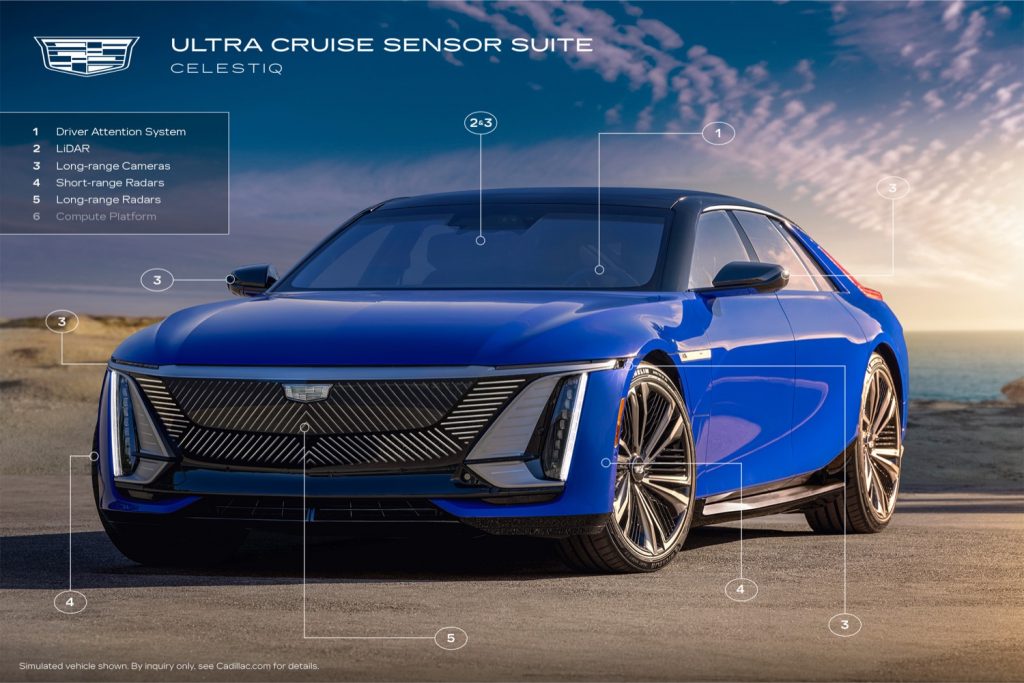 Ultra Cruise will also feature an all-new dynamic display that provides relevant driver-assist experience information to vehicle occupants. The technology will offer permanent traffic control device recognition, internal navigation route following, vehicle speed maintenance, automatic and on-demand lane changing, close object avoidance, and residential driveway parking.
Want to stay up to date on all things Cadillac? Then be sure to subscribe to Cadillac Society for more Cadillac Ultra Cruise news and around-the-clock Cadillac news coverage. We also invite you to join the latest discussions in our Cadillac forums.