The Cadillac CT5 already has a relatively sporty demeanor expression thanks to its sharp styling and sleek body lines. However, those looking to further personalize their luxury sedan with an even more aggressive appearance can now do so, thanks to a new body kit offered by Robot Craftsman.
The body kit encompasses five individually sold pieces, adding downright mean-looking lines and sculpting to the stock bodywork, particularly the front fascia. The kit is made up of a front bumper and lip, a vented hood, side skirt extensions, a rear bumper diffuser and valance along with a rear ducktail spoiler. Outfitting the Cadillac CT5 with these components gives the luxury sedan a more upright and blunt aesthetic, thereby lending an even more commanding road presence with race car-like features.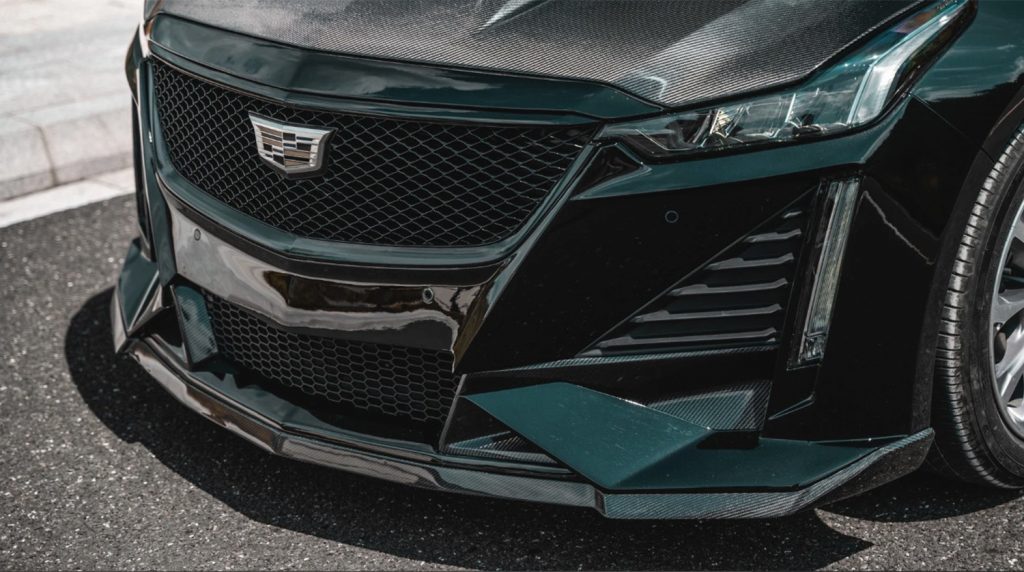 Each component is offered in a choice of two finishes, including carbon fiber reinforced polymers (FRP), as well as partial carbon fiber. The former runs around $4,000, while the latter is priced at $6,000. At this time, both kits are available for pre-order only, with no word on how long interested customers will have to wait for their body kits. At this time, the kits are available for the "regular" CT5, as well as the mid-tier Cadillac CT5-V, but are not offered for the CT5-V Blackwing.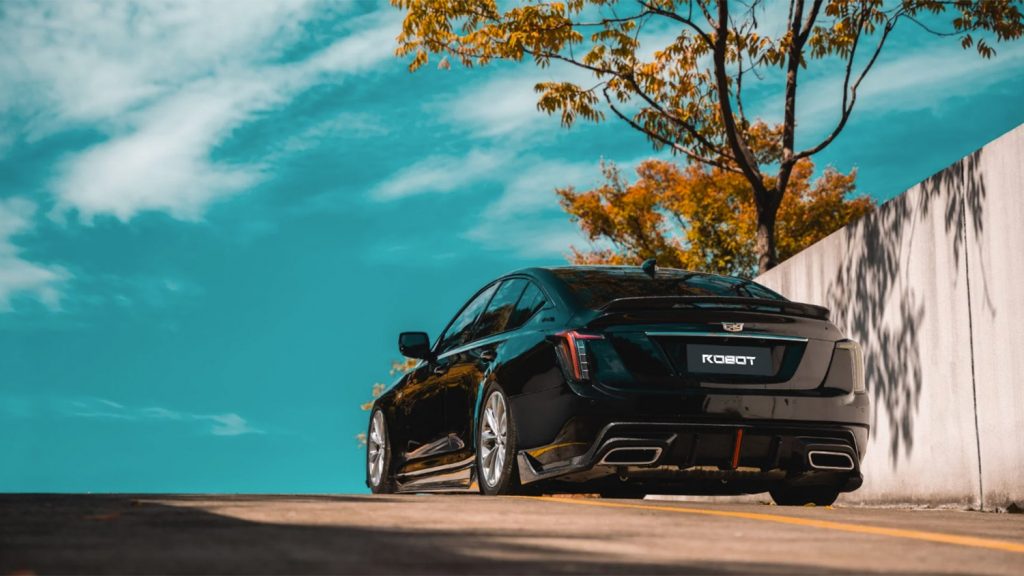 As a reminder, the "regular" Cadillac CT5 – comprised of Luxury, Premium Luxury and Sport trims – features the turbocharged 2.0L I4 engine (production code LSY) as standard. It's rated at 237 horsepower and 258 pound-feet of torque. These models are identified by the 350T badge on the decklid.
Meanwhile, the twin-turbo 3.0L V6 engine (production code LGY) gasoline engine, rated at 335 horsepower and 405 pound-feet of torque, is optional on the Premium Luxury trim, where it's badged as 550T. The CT5-V also takes advantage of this boosted six, where it's tuned to make 360 horsepower and 405 pound-feet of torque.
Subscribe to Cadillac Society to stay in the know on the latest Cadillac CT5 news and an endless stream of Cadillac news coverage. We also invite you to join the latest conversation in our Cadillac forums and Cadillac CT5 forum.