The Cadillac "Goddess" is a powerful motif of a woman clad in flowing robes with her arms outstretched behind her, simulating forward motion and calling to mind the marque's signature "V." This emblem will make a comeback with the forthcoming Cadillac Celestiq ultra-luxury electric sedan, and to commemorate the return of the classic icon, the luxury marque teamed up with several renowned photographers to capture the original Goddess ornament in photo and video.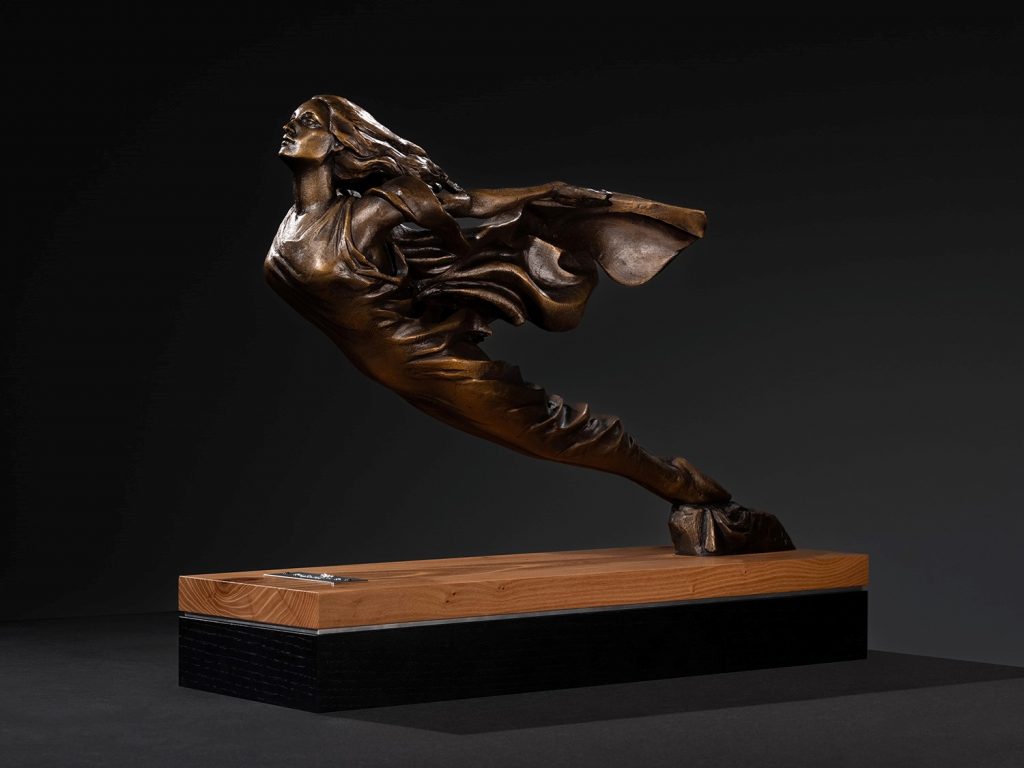 Photographed by Petra Collins, Ming Smith and Dannielle Bowman, the new Goddess collection of pictures features the original 1933 bronze Goddess sculpture in a variety of settings meant to emphasize its form and prose. The photographs were sold via Artnet at an online auction in mid-February, with all proceeds donated to Free Arts NYC, a nonprofit organization that uses art and mentorship programs to reach out to youth from underserved communities.
"Automotive design has always been rooted in the importance of an artistic vision to create an emotional response," said Bryan Nesbitt, executive director of Cadillac Design. "That's what this series celebrates, as the iconic Cadillac Goddess was originally conceived nearly a century ago as an artful representation of the brand's spirit and has been reintroduced on the all-new CELESTIQ ultra-luxury EV. Cadillac's rich history and promising future continue to inspire."
Collins is known for drawing inspiration from art, fashion, film and music for her photography. Smith, meanwhile, prefers to approach her photography from a scientific and celestial perspective, and she was thrilled to take on the Goddess as a subject.
"This was one of the best shoots I've ever had," Smith said, explaining that her interpretation of the Goddess was inspired by Ma'at, the ancient Egyptian goddess of truth, justice and balance.
"To me, the word 'Goddess' means a femme person in control of their own image," said Bowman of her involvement in the project. "This was a great experience. I really like the pictures I created and I enjoyed learning a new way of working in the studio. I'm pretty excited about doing similar things."
Be sure to subscribe to Cadillac Society for around-the-clock Cadillac news coverage. We also invite you to join the latest discussions in our Cadillac forums.