Only a few years after its launch, the Cadillac XT5 is in for a refresh – and today's spy shots give us our first look at the updated model.
It looks like the front end will receive the most attention for this Cadillac XT5 refresh. Though we can't quite make out exactly how the changes will look thanks to the vast amount of camouflage covering the front end, we can definitely see Cadillac's new shield-like grille hiding behind the camo. Updated headlights with LED tech flank the new grille, but we can't tell whether they will be getting the horizontal elements seen on the 2019 Cadillac XT4 and 2019 Cadillac CT6. That said, it's possible that tester's camo is playing tricks on us, meaning that the horizontal elements might actually be present after all.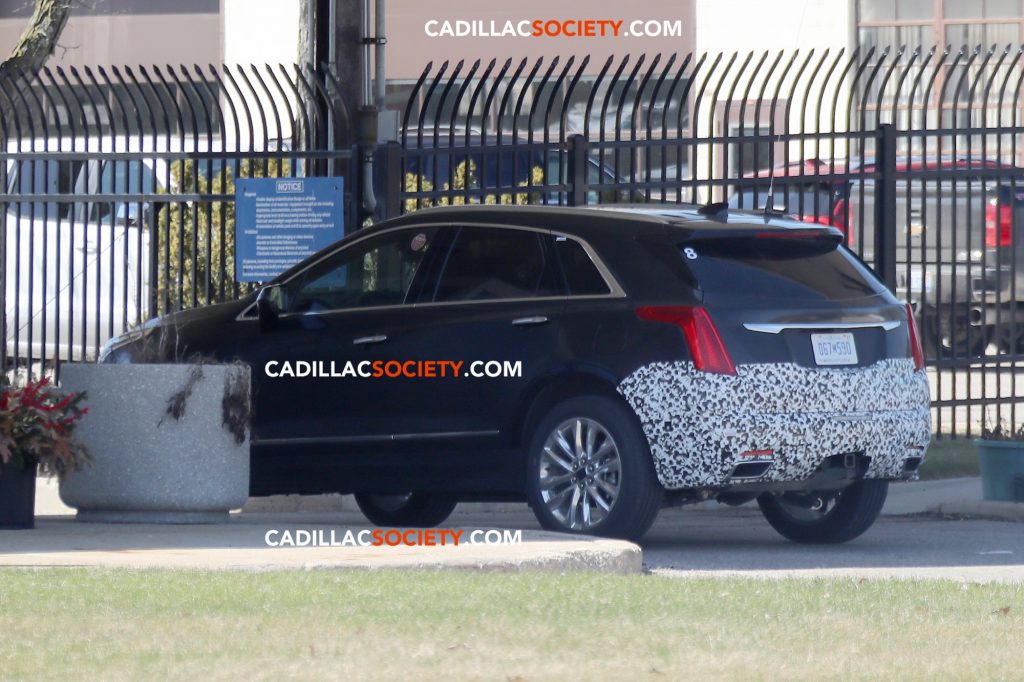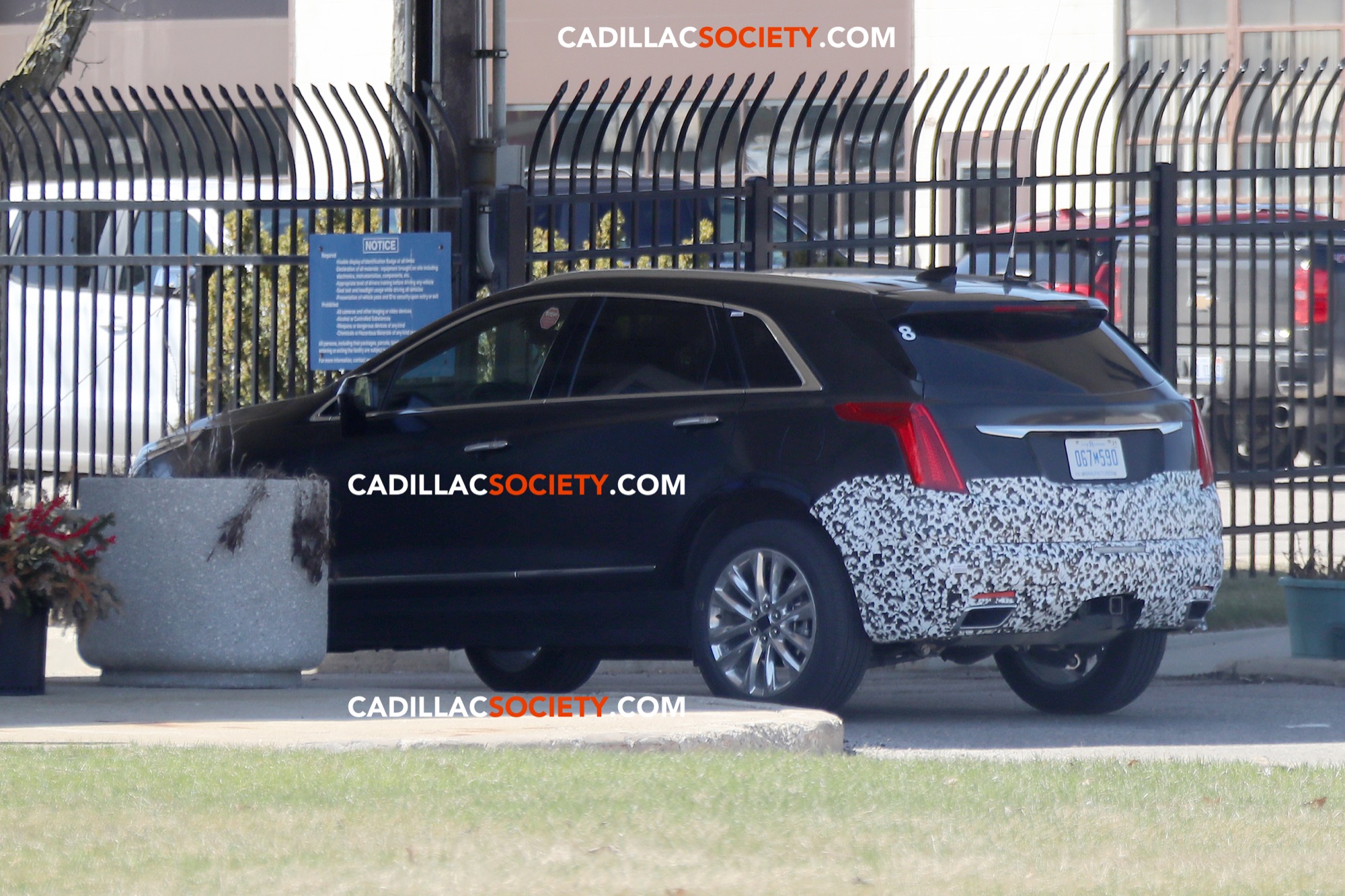 Out back, the camouflage is only applied to the bottom portion of the tailgate and bumper, leading us to believe that the rear end will see very few changes that are limited to the rear bumper cover. But the situation with the taillamps is quite clear: the 2020 Cadillac XT5 refresh won't get the "vertical then horizontal" lighting elements of the XT4, instead sticking with the design of the current model.
Currently, the Cadillac XT5 is powered by a 3.6L V-6 engine making 310 horsepower. In China, the XT5 also offers a 2.0L Turbo engine – with the 3.6L V6 being an available option. The current model shifts via an 8-speed automatic transmission, but the 2020 Cadillac XT5 refresh will likely receive a new 9-speed automatic transmission. Additionally, some believe that the same 2.0L Turbo engine offered in China will begin to be offered in North American markets, though we don't believe that this will be the case.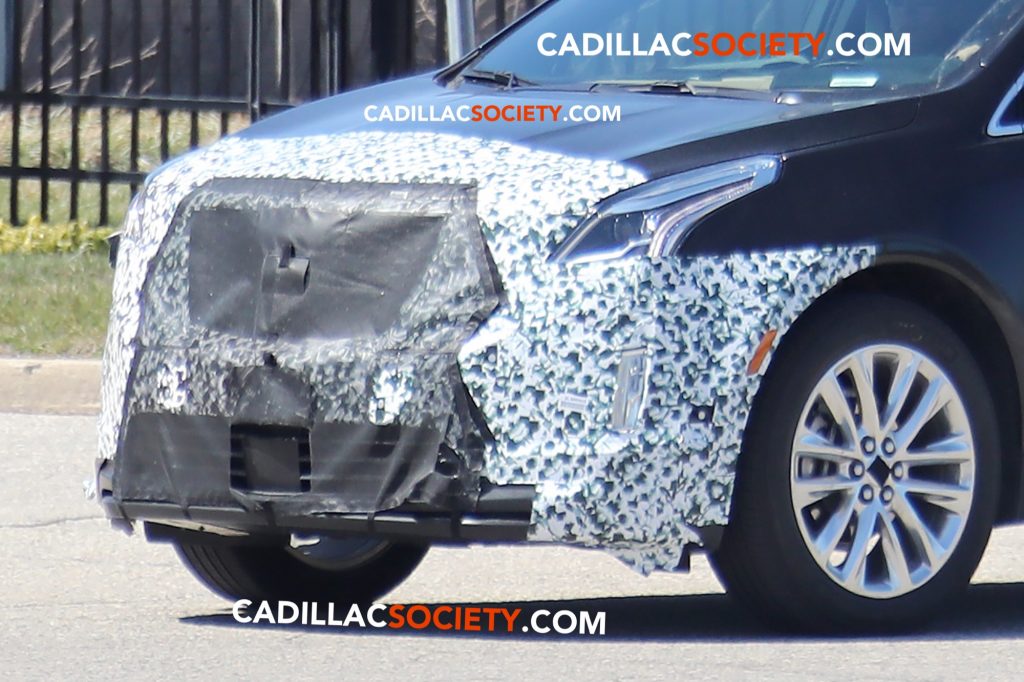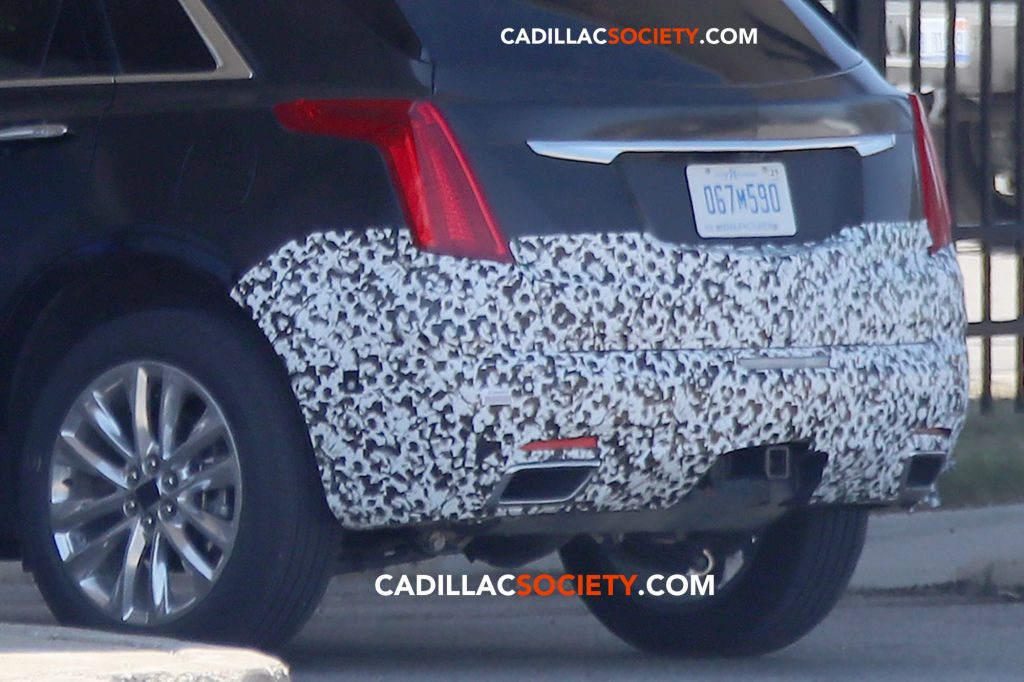 The current XT5 was introduced for the 2017 model year. The vehicle offers two rows of seating and slots between the recently-revealed compact XT4 and the upcoming full-size or "midsize plus" Cadillac XT6. Expect the 2020 Cadillac XT5 refresh to launch in the fist half of 2019.
Stay tuned to Cadillac Society for more Cadillac XT5 news coverage.