It's no secret that Cadillac employs the latest technologies to empower its customers and set itself apart from the competition. Now, the luxury marque has been named one of the highest-ranking automakers in the 2021 J.D. Power Technology Experience Index (TXI).
The TXI study analyzes 36 distinct technologies in four categories:
Convenience
Emerging automation
Energy and sustainability
Infotainment and connectivity
Surveys are distributed and responses are collected, with each participating brand receiving a TXI score on a 1,000-point scale.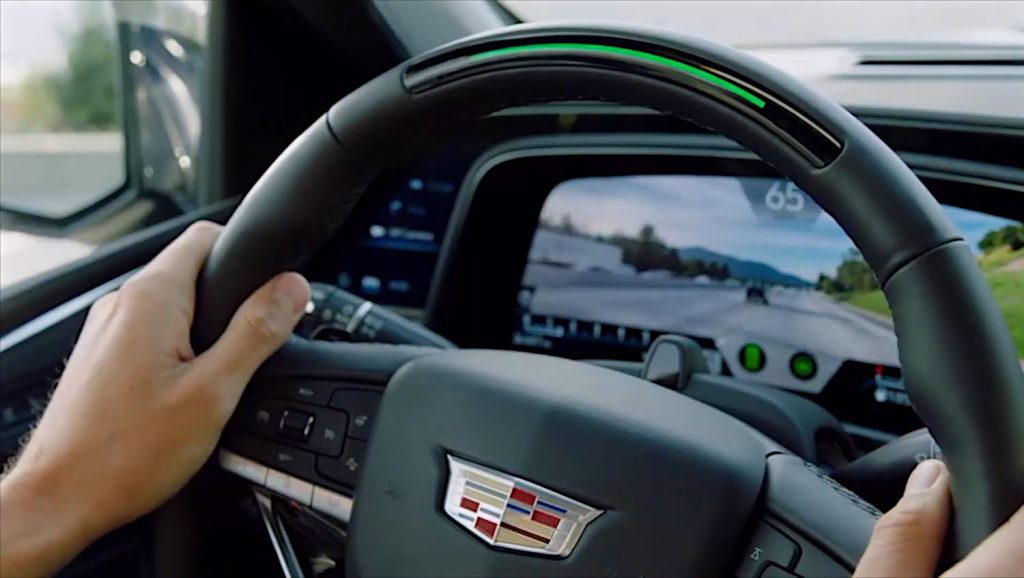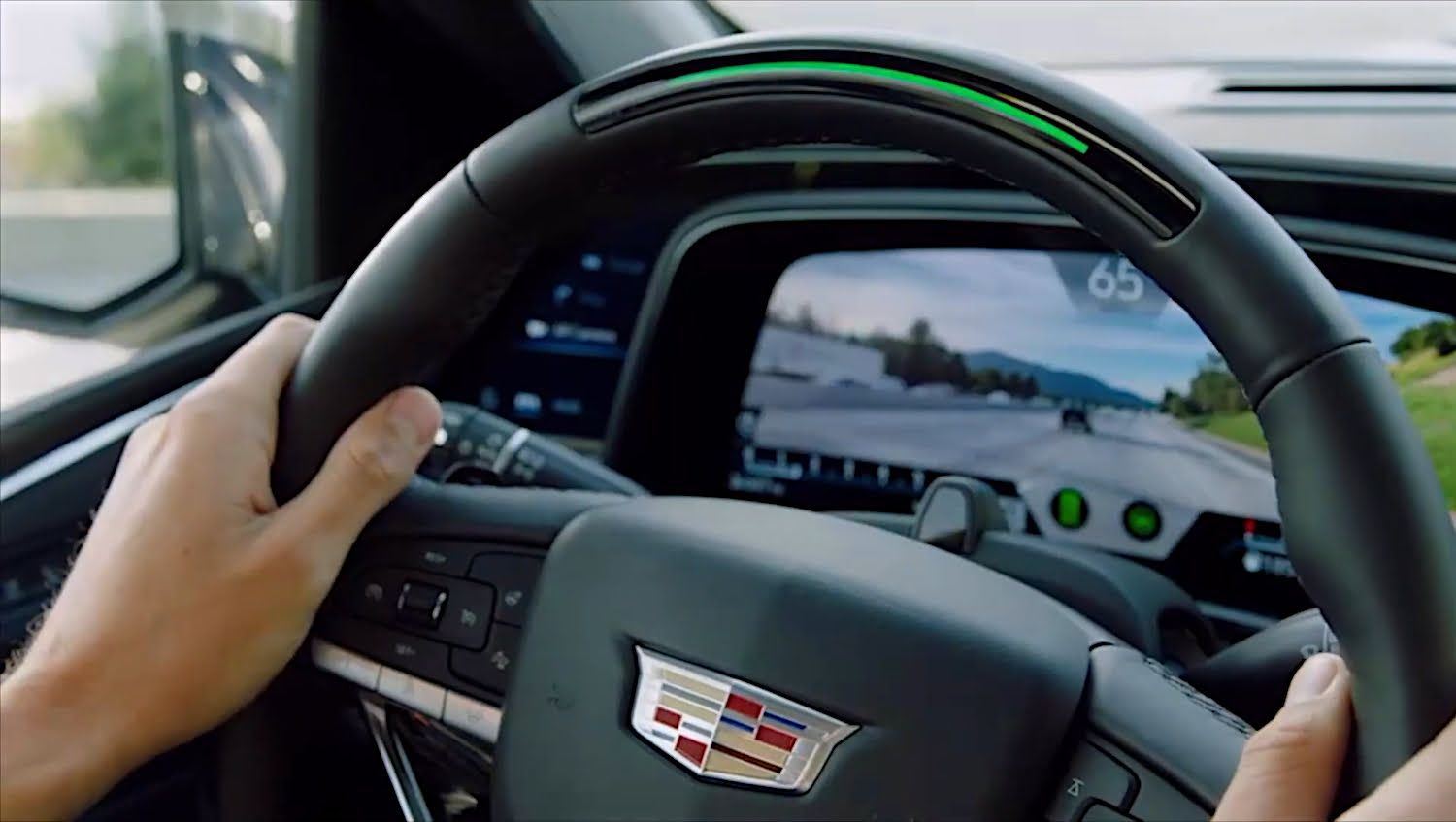 The TXI score takes into account the adoption of new technologies for each brand and the excellence of execution by measuring how much owners like the technologies and how many problems they run into while using them.
This particular survey collected data from 110,827 individual owners of 2021 model year vehicles who were surveyed after 90 days of ownership. The responses were collected between February and July of 2021.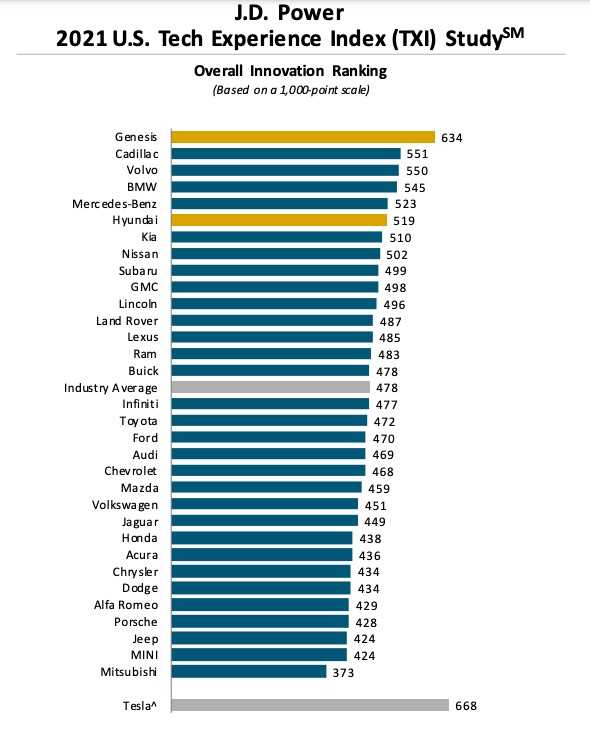 Overall, Cadillac ranked second out of 33 auto brands surveyed with a score of 551. Genesis outperformed Cadillac for the first position with 634 points. Behind Cadillac, Volvo ranked third with 550 points, BMW fourth with 545 points, and Mercedes-Benz with 523 points in fifth.
It should be noted that while Tesla unofficially outranked all other makes, its score was not considered in the final running. This is due to Tesla's decision to withhold permission to survey owners in 15 states in which its vehicles are sold. Tesla's score was calculated from responses from owners in 35 other states, but it was not eligible for awards due to the survey constraints.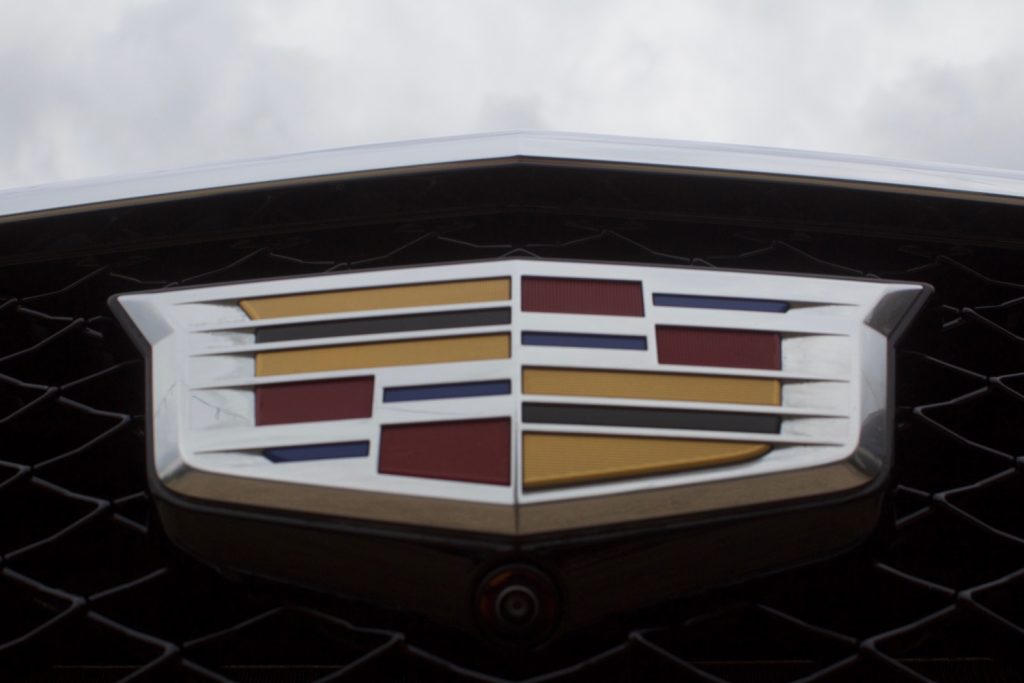 Technologies classified as "advanced" are eligible for individual awards as well. The Cadillac Escalade was granted an award in the convenience category for its Rear Camera Mirror feature, which uses a rear-mounted camera on the vehicle's exterior to feed a live image to a screen mounted within the rearview mirror. The Rear Camera Mirror feature helps to eliminate obstacles (such as headrests and rear seat passengers) and common blind spots, while improving a driver's awareness of their surroundings.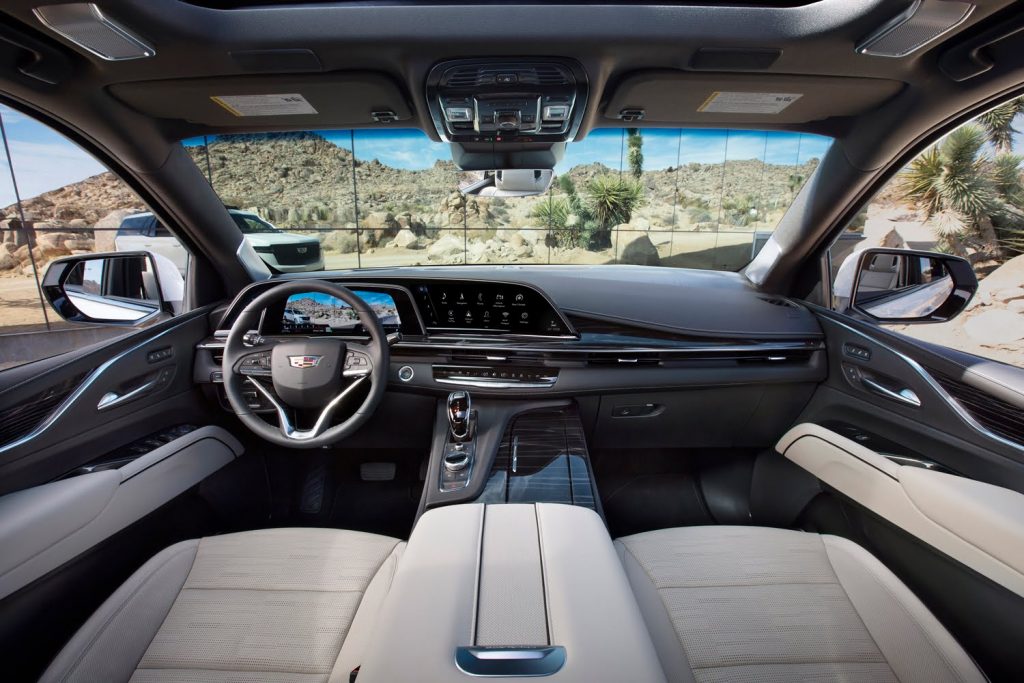 J.D. Power noted that dealers can influence how owners feel about the value of technology in vehicles. If a dealer demonstrates what technologies are available and how to use them at the time of purchase, it can keep consumers engaged and interested in new vehicle features.
Want the latest on all things Cadillac? Subscribe to Cadillac Society for twenty-four-seven Cadillac news coverage. We also invite you to join the latest discussions in our Cadillac forums.