Cadillac ranked extremely well in the 2022 Pied Piper Internet Lead Effectiveness (ILE) Study, which evaluates the responsiveness to internet leads that are routed through dealers' websites.
In order to gather data, Pied Piper dispatched secret shopper customer inquiries through the individual websites of 3,628 automobile dealerships in the United States. These inquiries included questions about specific vehicles in the dealers' inventories, and provided customer contact information including name, email address and local phone number. Then, the dealers were evaluated based on how they responded via email, telephone and text messages over a 24-hour period.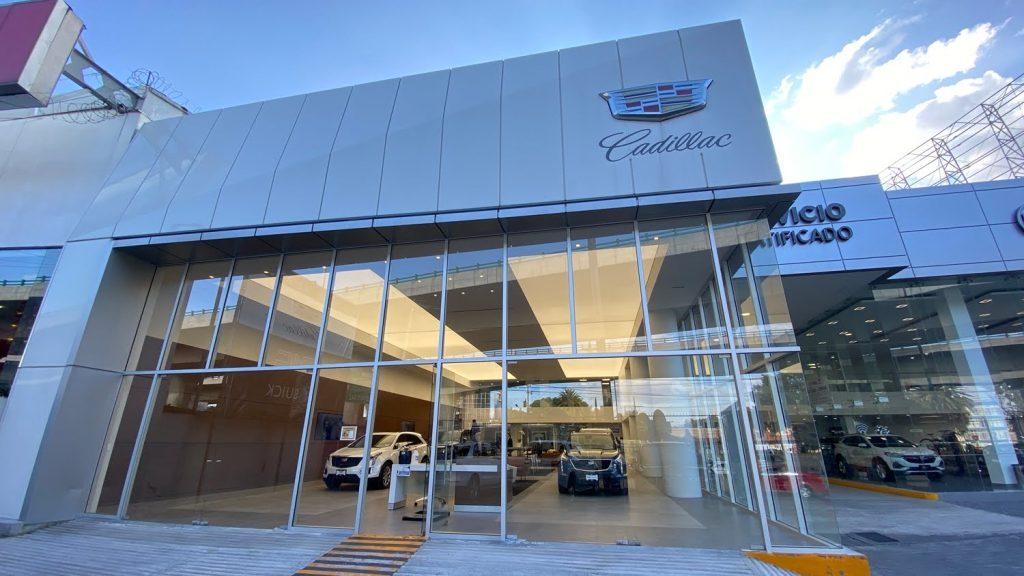 Depending on their performance in the aforementioned areas, the dealers were then graded on a 100-point scale and ranked accordingly. Responses for this evaluation were collected between July 2021 and January 2022.
Cadillac was one of 12 auto brands that showed improvement over the prior year, while 15 brands showed a decline in performance. Dealers representing Cadillac earned an overall score of 65 with a segment-best nine-point improvement year-over-year. This grade placed the American luxury marque second among premium automotive brands. It was bested only by Infiniti, which was scored at 67 points, down four points year-over-year. Lexus scored third, just behind Cadillac, with 63 points.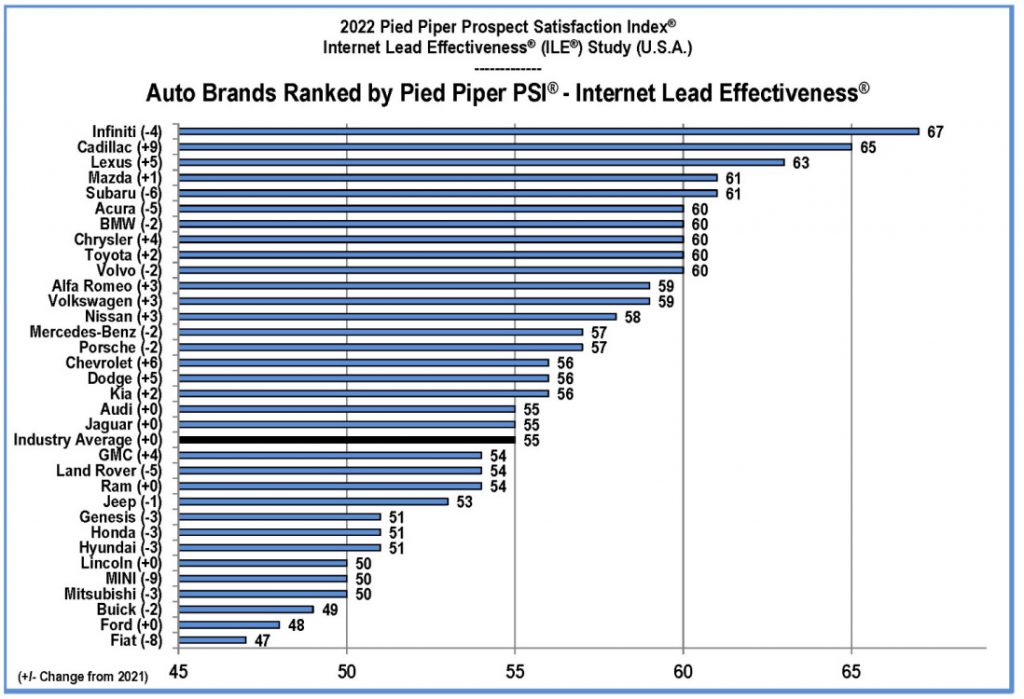 Mazda scored highest among mass market automotive brands with 61 points tied with Subaru. Chevrolet, Cadillac's corporate cousin within General Motors, earned a score of 56, representing a six-point improvement from last year. Overall, the industry average remained stable at 56 points.
Pied Piper noted that individual dealerships are most likely to respond to customer website inquiries by phone, but this is trending downward in favor of email and text responses. However, sometimes these responses are mistakenly flagged by a customer's spam filter, something for a dealer to consider when reaching out by email.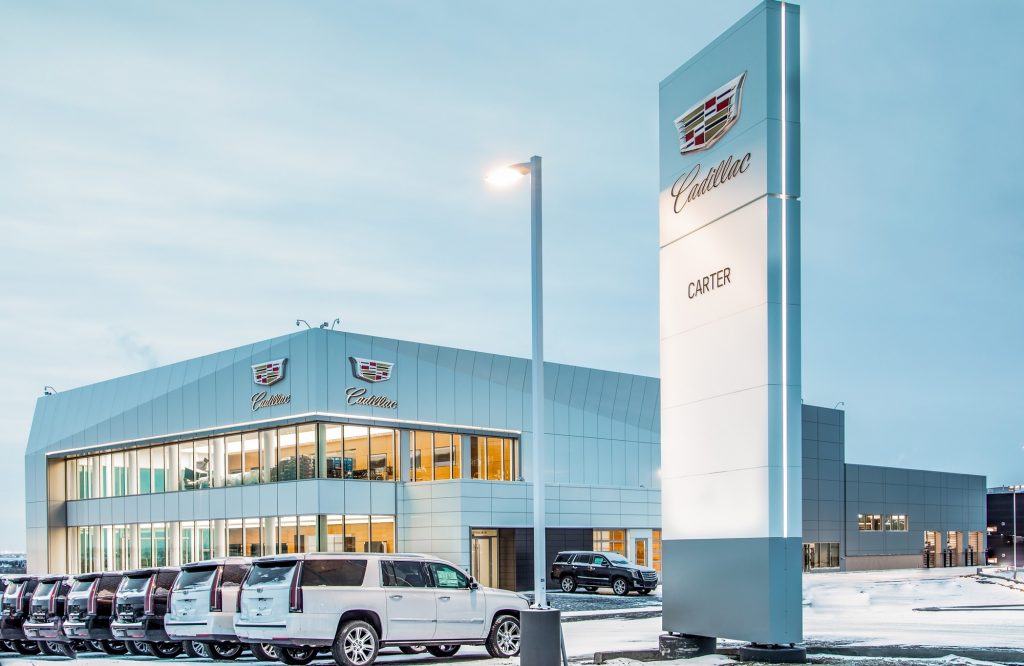 Interestingly, out of the 3,628 dealerships that Pied Piper reached out to, 218 – or six percent – failed to respond.
Subscribe to Cadillac Society for around-the-clock Cadillac news coverage. We also invite you to join the latest discussions in our Cadillac forums.