It's no secret that the Cadillac Blackwing super sedans marry track-ready performance with the design, features and driving experience of a luxury vehicle. For some, though, the super sedans' front-engine layout may leave something to be desired. And now, a firm called Competition Carbon has conceptualized a mid-engine V12-powered Cadillac supercar based on the C8 Corvette.
Competition Carbon recently posted a digital rendering showcasing their Cadillac supercar on its Instagram page. Now, to call it a Cadillac would be slightly deceptive. Competition Carbon is known for manufacturing custom performance aero components geared mainly toward the Chevrolet Corvette C7. With its newest body kit, however, the company will transform the new C8 Corvette into a performance machine with hints of Cadillac's signature design language.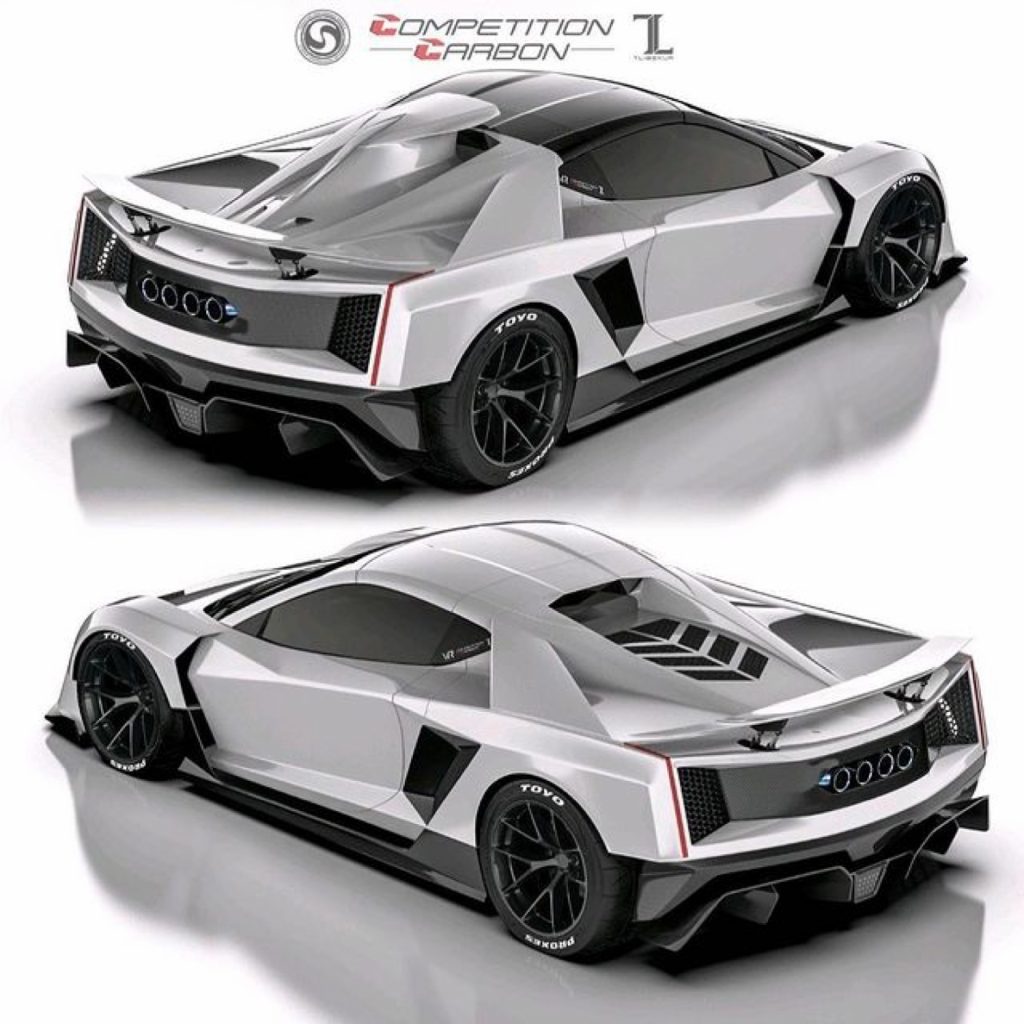 The video shows the body kit in several different colors. Looking closely, it appears that it would cover just about every body panel on the C8 Corvette, leaving only the roof exposed. The body lines are quite sharp, with a front end that culminates in an aggressive point at the front. It's joined by a set of large intakes at the front and air extractors at the front, along with a boxy rear end with a rear diffuser. Its quad exhaust tips are mounted high on the rear fascia, and the video shows both a version with a rear wing and one without.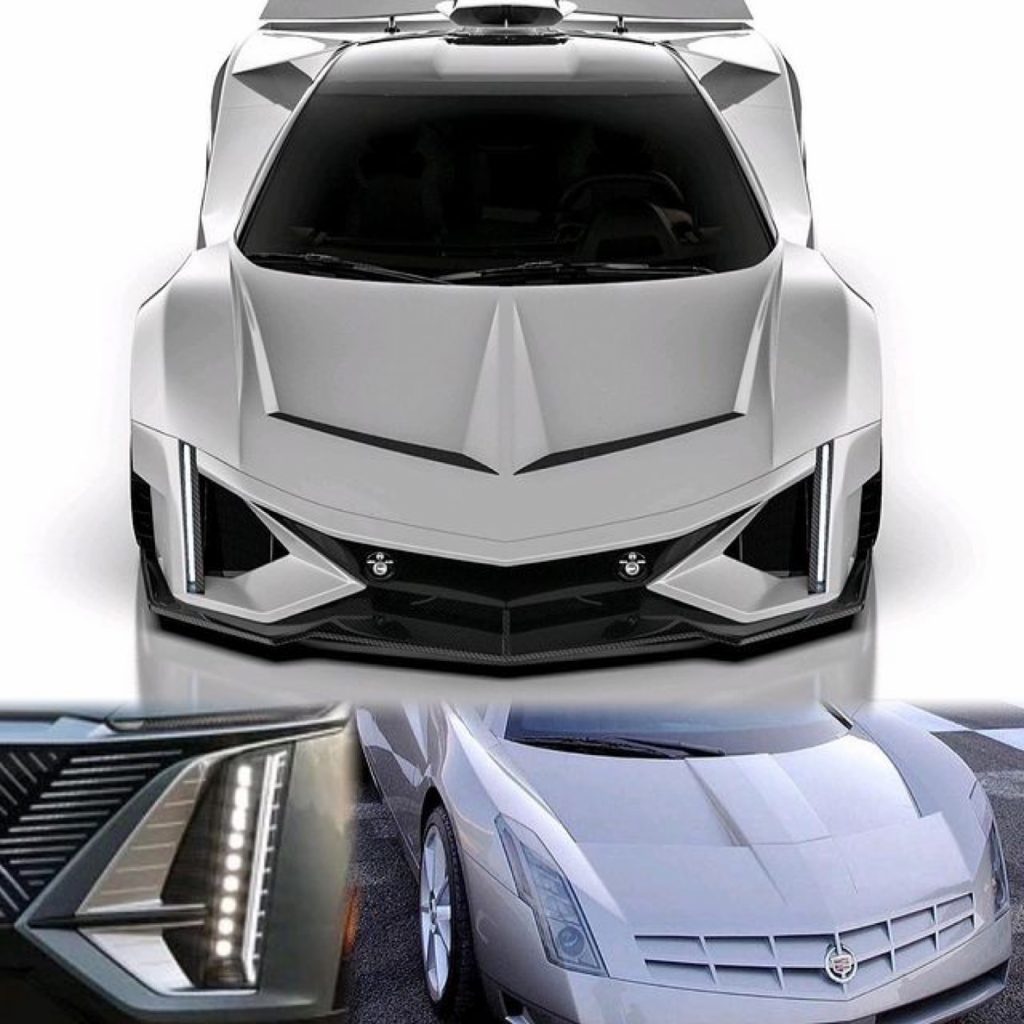 It may not be immediately obvious that this Corvette bodykit emulates Cadillac styling, but a closer inspection reveals vertical lighting signatures on the front and rear of the vehicle, a hallmark of Cadillac vehicles. The vertical headlights closely resemble those found on the 2023 Cadillac Lyriq, the luxury marque's first-ever battery-electric offering.
No word on the engine just yet, but Competition Carbon plans to debut the Cadillac supercar body kit at SEMA 2022.
View this post on Instagram
Want to stay up to date on the latest Cadillac news? Then subscribe to Cadillac Society for to-the-minute Cadillac news coverage. We also invite you to join the latest discussions in our Cadillac forums.