A custom automotive shop and design studio, Ai Designs, was recently commissioned to turn a 2022 Cadillac Escalade into a tricked-out VIP emergency response vehicle (by an undisclosed client).
The fifth-generation Cadillac Escalade was given a treatment inside and out that puts it right on par with traditional unmarked police cars. Notably, it is outfitted with a variety of strobe emergency lights on the exterior, located just behind the front grille mesh and subtly incorporated into the rear spoiler, license plate surround and bumper. According to the shop, the seamless fit was achieved by 3D scanning the vehicle and using computer-aided design (CAD) to create fitted, discreet shrouds.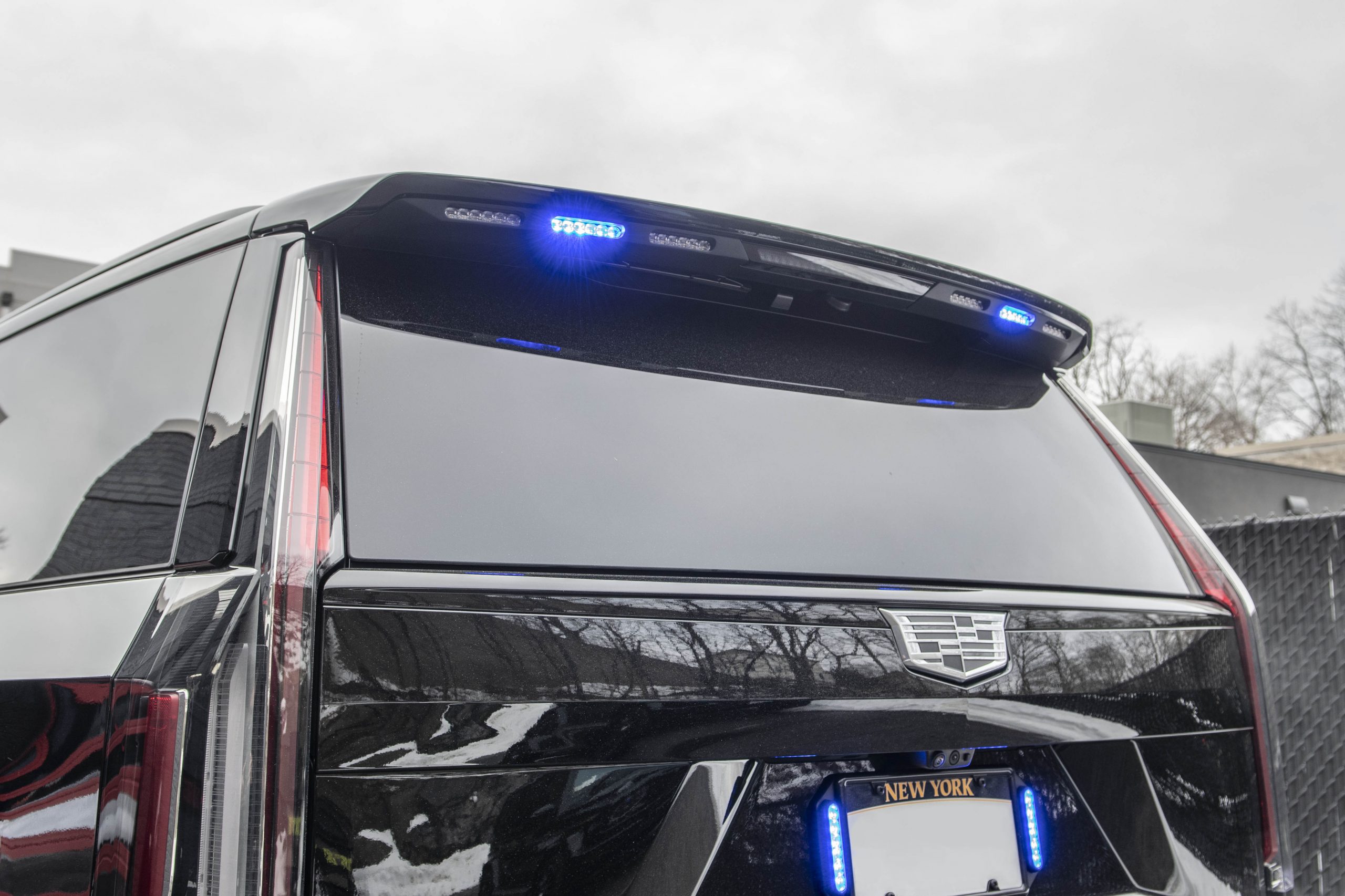 The custom shop also added strobed and patterned OEM marker lights to the side mirrors, along with the stock brake lamps, reverse lamps, headlamps, and fog lamps. The Escalade is equipped with a "death ray" Vison X spotlight on the grille that can be toggled between strobing and auxiliary lighting. There's also custom lighting at the rear of the vehicle, including task lighting and strobing, that is activated when the liftgate is opened.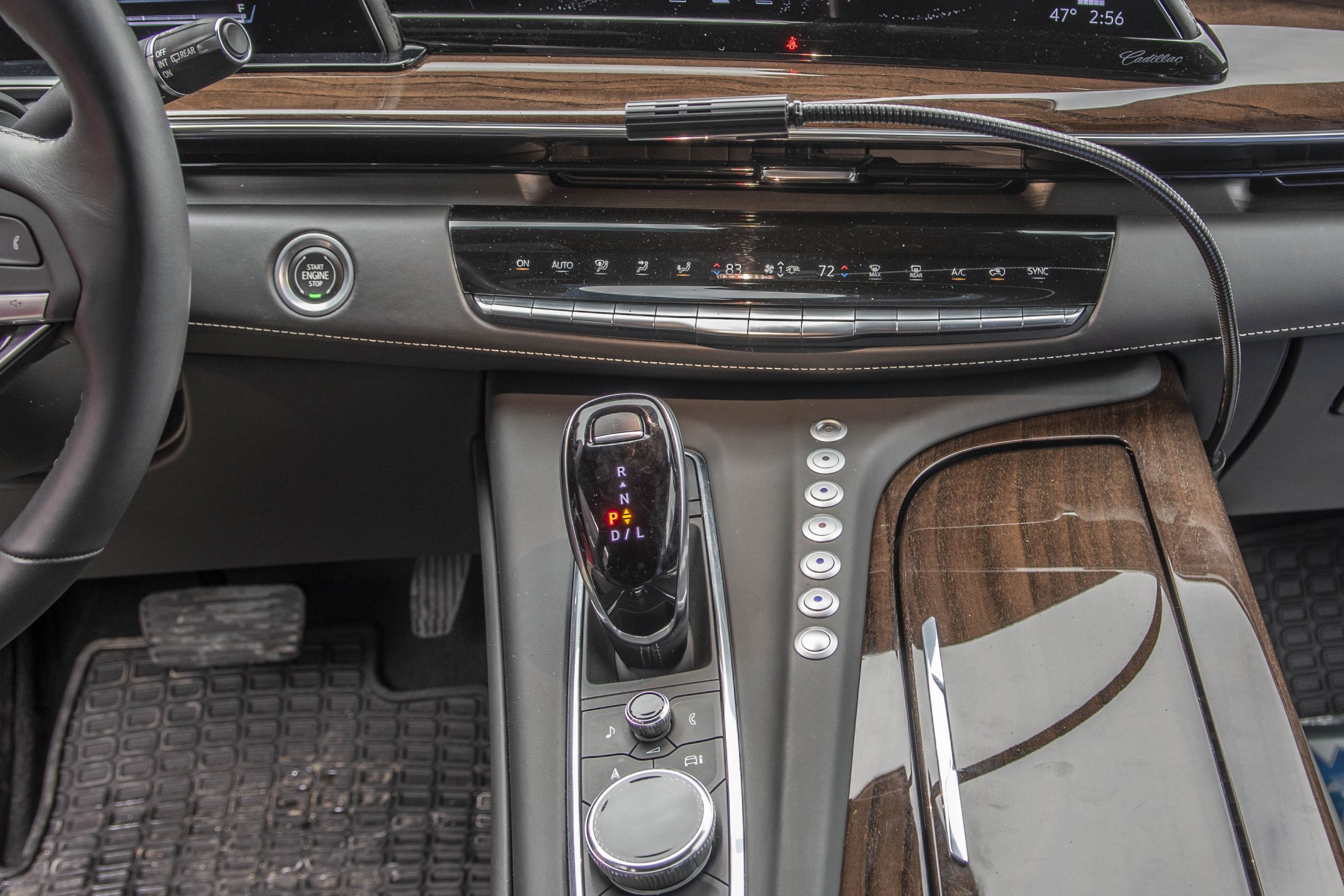 Of course, this custom Cadillac Escalade VIP emergency response vehicle also features a siren. The one used here is manufactured by SoundOff Signal and is controlled by a switch in the center console. In addition to the siren controller, there are seven color-coded keys integrated into the center console that each execute a function outlined by the client. A stalked reading lamp is also present inside the vehicle, the brightness of which can be controlled by its own dimmer switch.
The Escalade was also given a full Stinger radar, complete with a 3D-printed display housing mounted on the center roof console.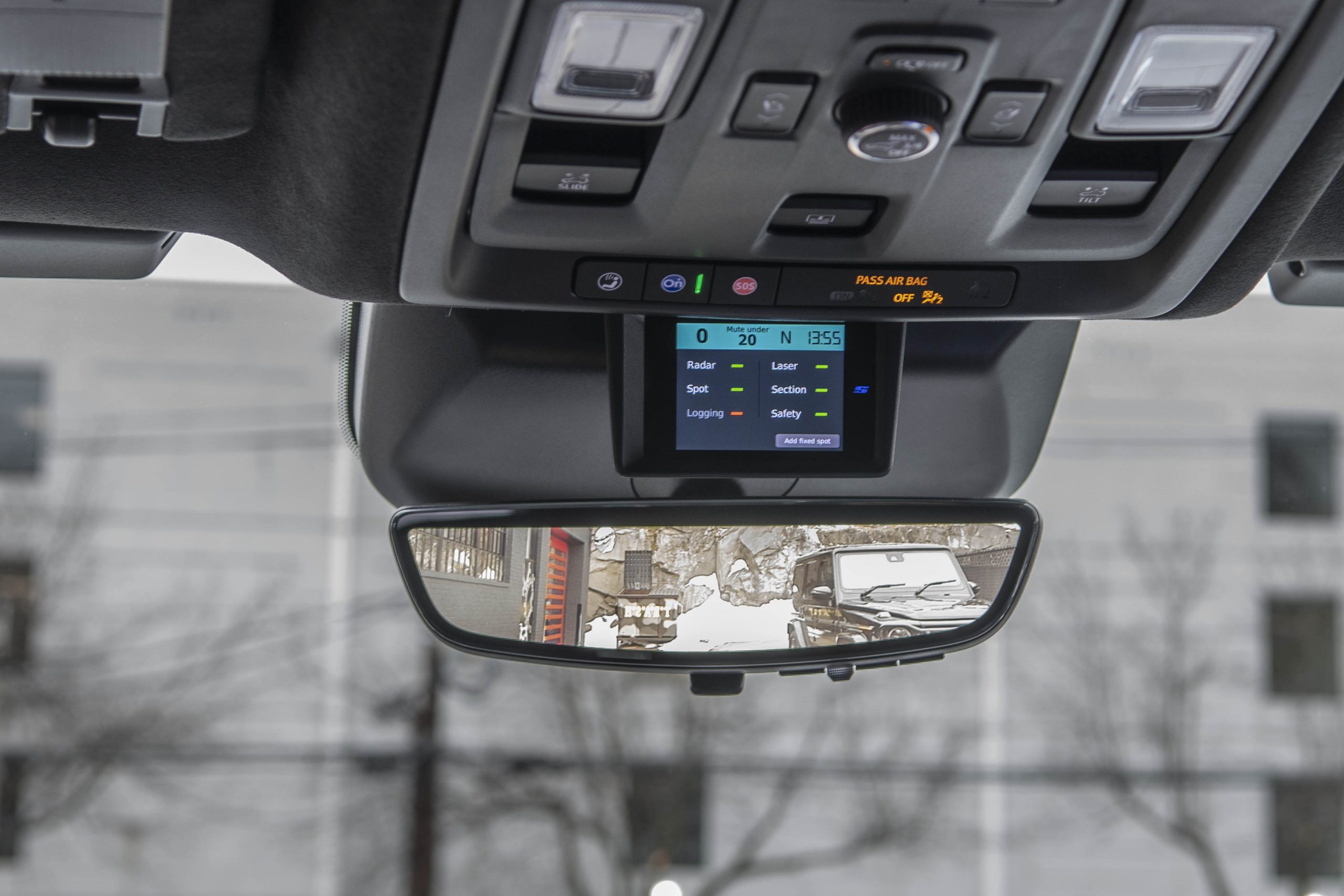 Under the hood, the kitted-out Escalade makes use of the stock 6.2L V8 engine (production code L87), which is capable of 420 horsepower and 460 pound-feet of torque. Power is routed through the 10-speed automatic transmission to either the rear two or all four wheels.
Ai Design says that the vehicle will be used, but it's not clear what kind of environment it will be turned loose in. But considering the extensive emergency strobes included in the build, the Escalade can only be legally operated on public highways by emergency personnel. Either way, this has to be the meanest-looking Escalade we've ever laid eyes on.
Subscribe to Cadillac Society for the latest Cadillac Escalade news and around-the-clock Cadillac news coverage. We also invite you to join the latest discussions in our Cadillac forums.