The 2021 Cadillac Escalade made its official debut in Beverly Hills last night, but the extended-length Cadillac Escalade ESV was nowhere to be seen at the event or in the brand's press materials.
Fret not, though, Cadillac fans, as we won't have to wait much longer to see the longer Escalade variant in full, as Cadillac is planning to debut the 2021 Escalade ESV at the upcoming New York International Auto Show, which kicks off in early April.
The standard 2021 Escalade offers up an additional 10.4 inches of third-row legroom over the outgoing model and has 80 percent more cargo room behind the third row. This rather significant change was enabled by the SUV's larger dimensions as a part of the all-new T1 platform, a similarly all-new four-link independent rear suspension, as well as improved space efficiency. The new Escalade ESV will ride on a stretched version of the same T1 platform as the regular-length 2021 Escalade, so it will also offer similar benefits of increased passenger and cargo space than the outgoing ESV.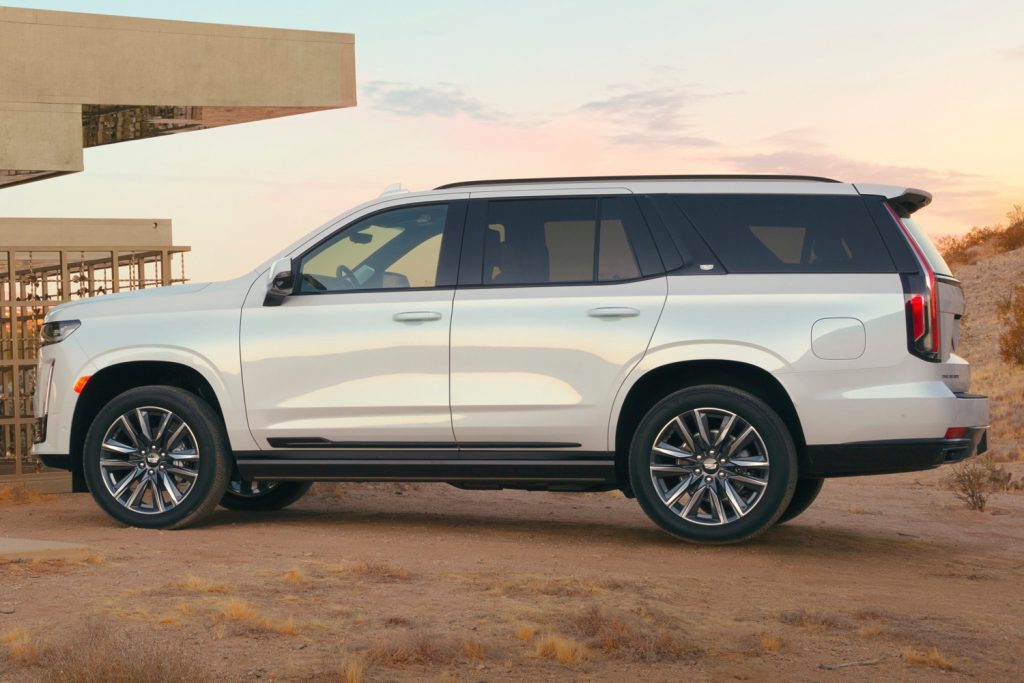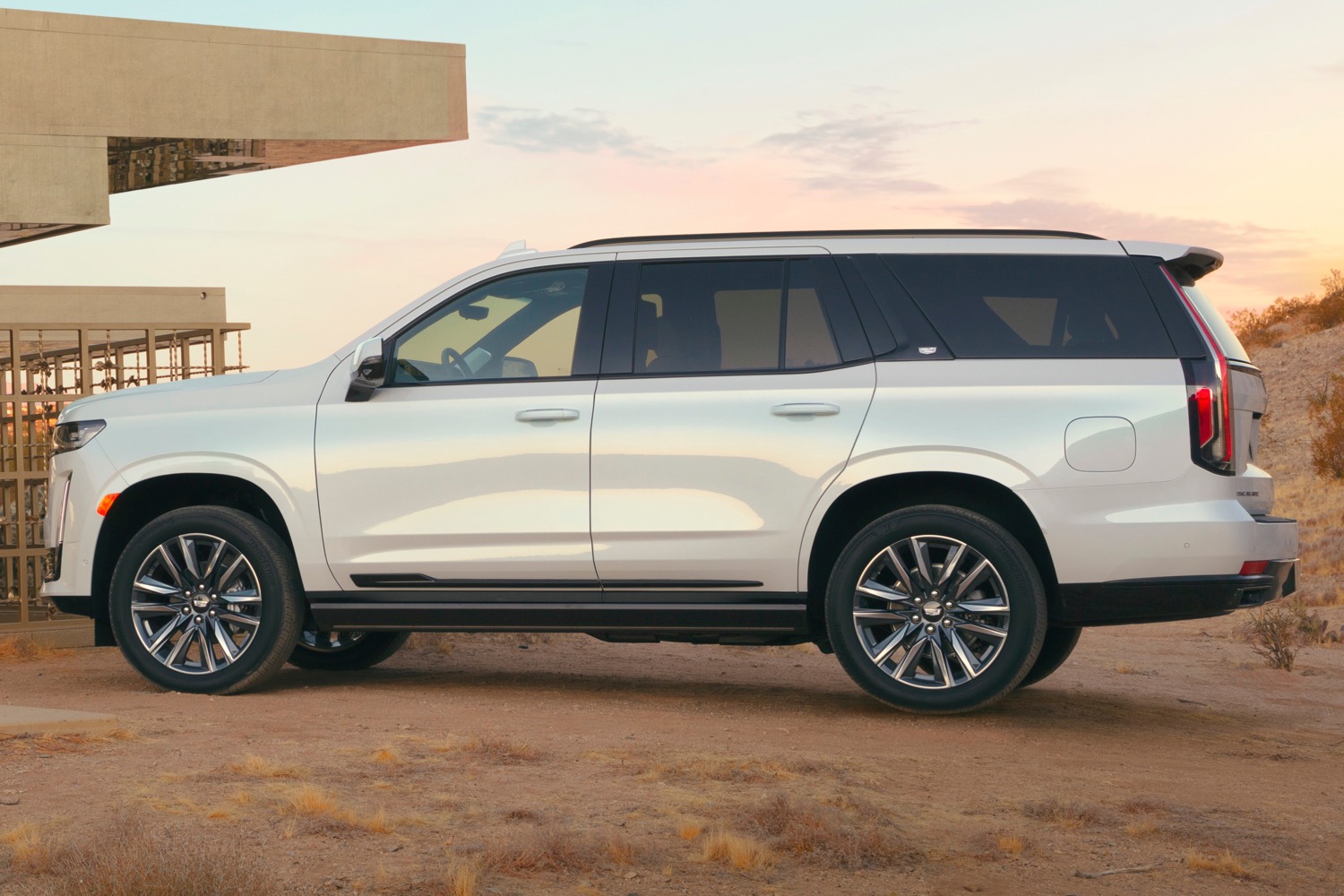 Cadillac's parent company, General Motors, uses the same extended T1 platform for the 2021 GMC Yukon XL and Chevrolet Suburban SUVs, which have an extra 2.2 inches of third-row legroom over the 2020 models, along with another 1.8 cubic feet of cargo space behind the third row. Both SUVs also have 144.7 cubic feet of total cargo space with the rear seats folded flat – 23 cubic feet more than before. We're expecting similar or identical growth metrics for the Escalade ESV.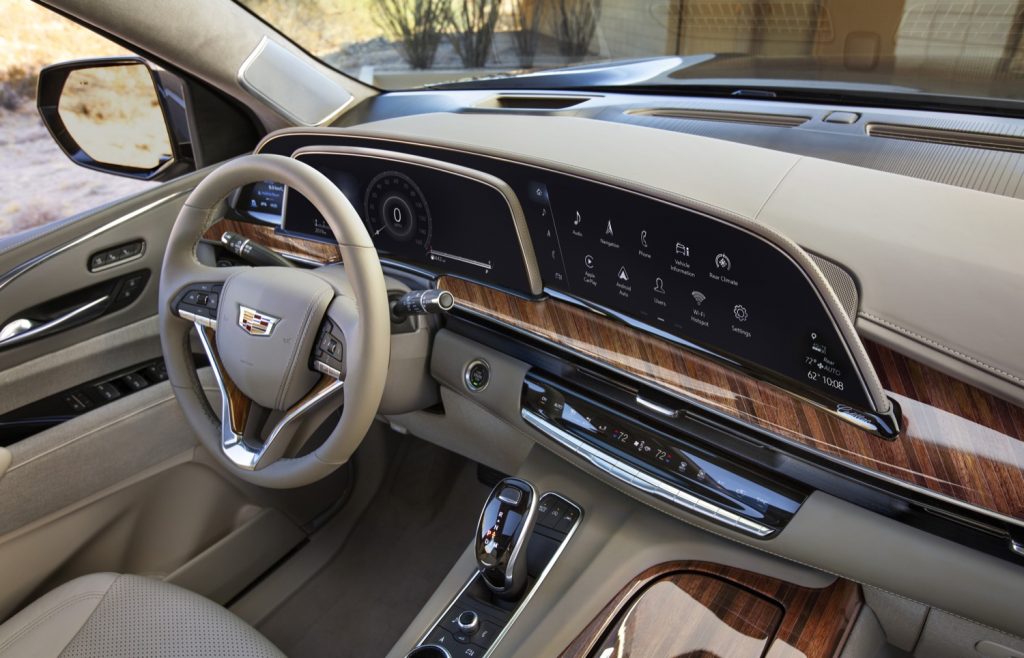 All the other good parts about the standard 2021 Cadillac Escalade should apply for the larger variant. We're expecting the same 6.2L V8 gasoline engine (production code L87) and 3.0L inline-six turbodiesel (production code LM2) engines to be offered, which will be paired with the same 10-speed automatic transmission. The 38-inch curved OLED display will remain in the vehicle, as well, along with two stereos from AKG – a standard 19-speaker setup or the optional 36-speaker system.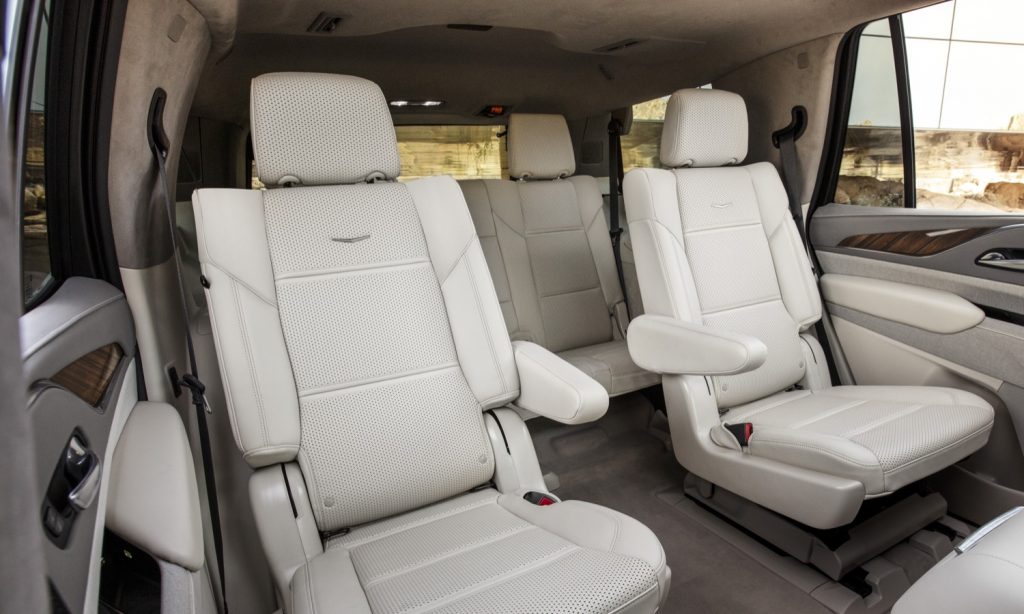 Cadillac says the 2021 Escalade will launch in the third quarter of this year, so we imagine Escalade ESV sales will begin around the same time. Both vehicles will be built at the automaker's Arlington plant in Texas.
Subscribe to Cadillac Society for full details on the 2021 Cadillac Escalade ESV, along with more Cadillac Escalade news and Cadillac news coverage. And don't forget to join the discussion on our Cadillac forums and Cadillac Escalade forums.
2021 Cadillac Escalade Photos