A few days ago, Cadillac Society reported that Dark Emerald Frost – a stunning matte green color offered exclusively for the Cadillac Blackwing ultra-high-performance sedans, the CT4-V Blackwing and CT5-V Blackwing – has been discontinued for the 2022 model year. Now, we've learned just how rare Dark Emerald Frost is – so rare, in fact, that it was not even offered as an option for Collector Edition Cadillac Blackwing sedans.
"Dark Emerald Frost was a late-availability color and hence not available on the initial [Cadillac Blackwing] reservation orders," Cadillac spokesperson Stefan Cross told Cadillac Society.
Simply put, the cool matte green color was an exclusive color that was not offered for the first 250 units of the Cadillac Blackwing sedans. As such, it was only available for a very limited time on subsequent units. That being said, if you spot a CT4-V Blackwing or CT5-V Blackwing in Dark Emerald Frost on the road, it is a clear indication that it is not a Collector Edition vehicle. Vehicles in the color are extremely rare, though at this time it is not clear how many Cadillac Blackwing sedans were painted in the color.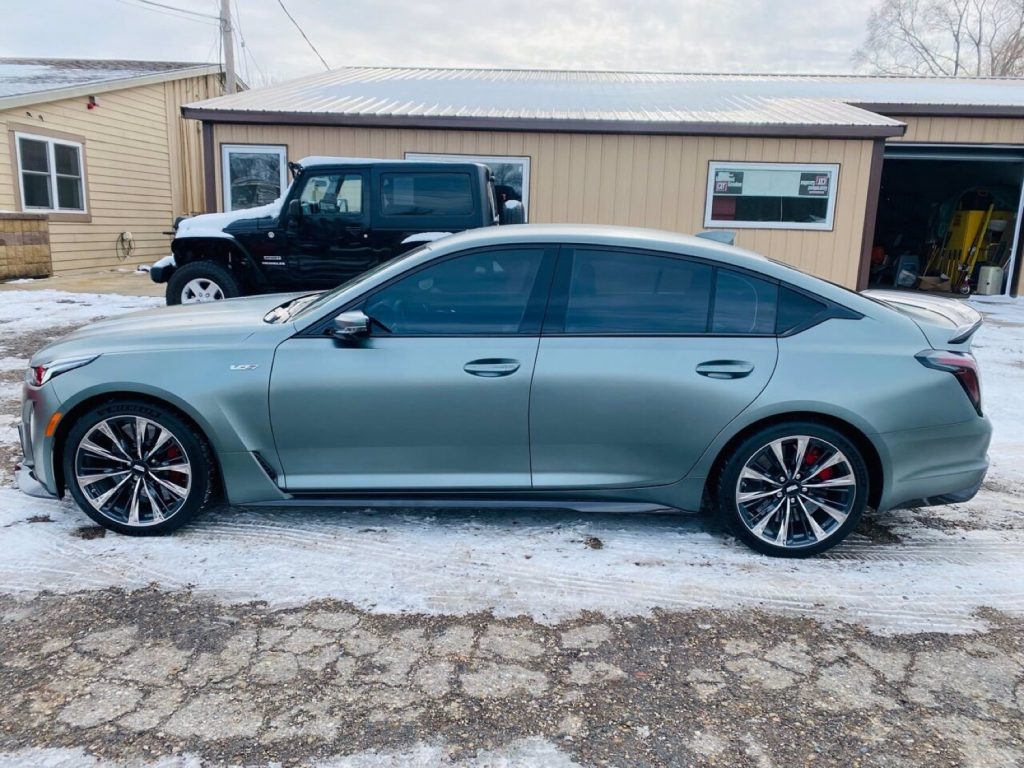 The first 250 units of the Cadillac Blackwing super sedans to roll off the assembly line are considered Collector Edition vehicles. These models have a host of exclusive features that set them apart from subsequent units, including serialized plaques in various locations throughout the vehicle, and the inclusion of a special gift upon purchase.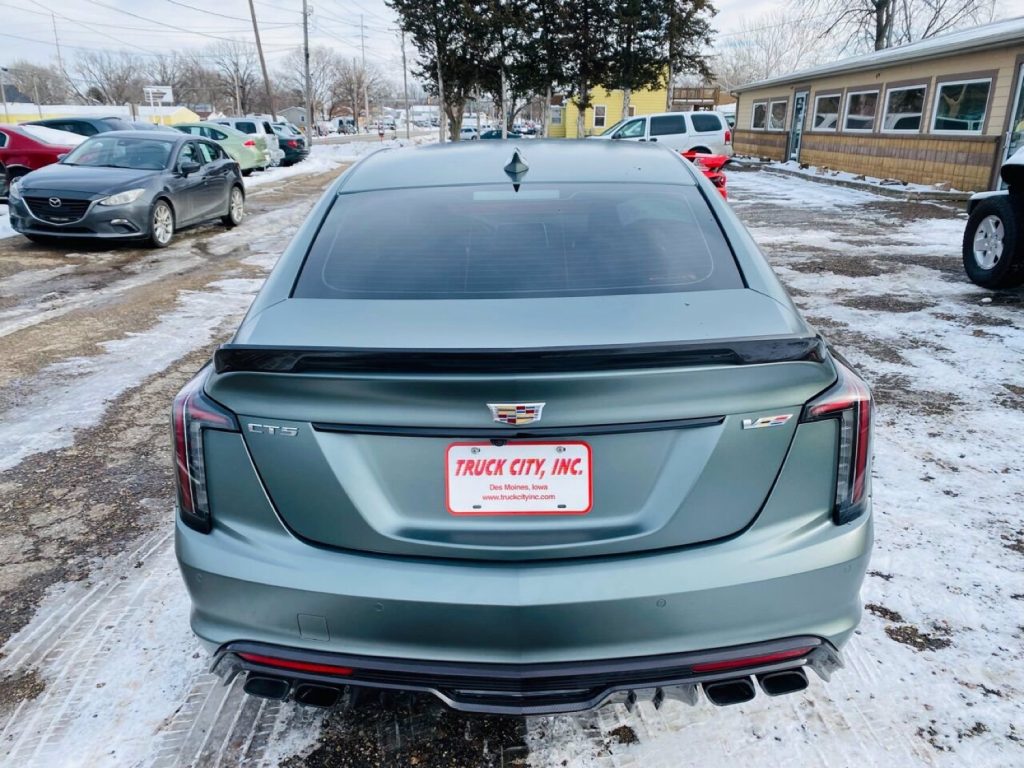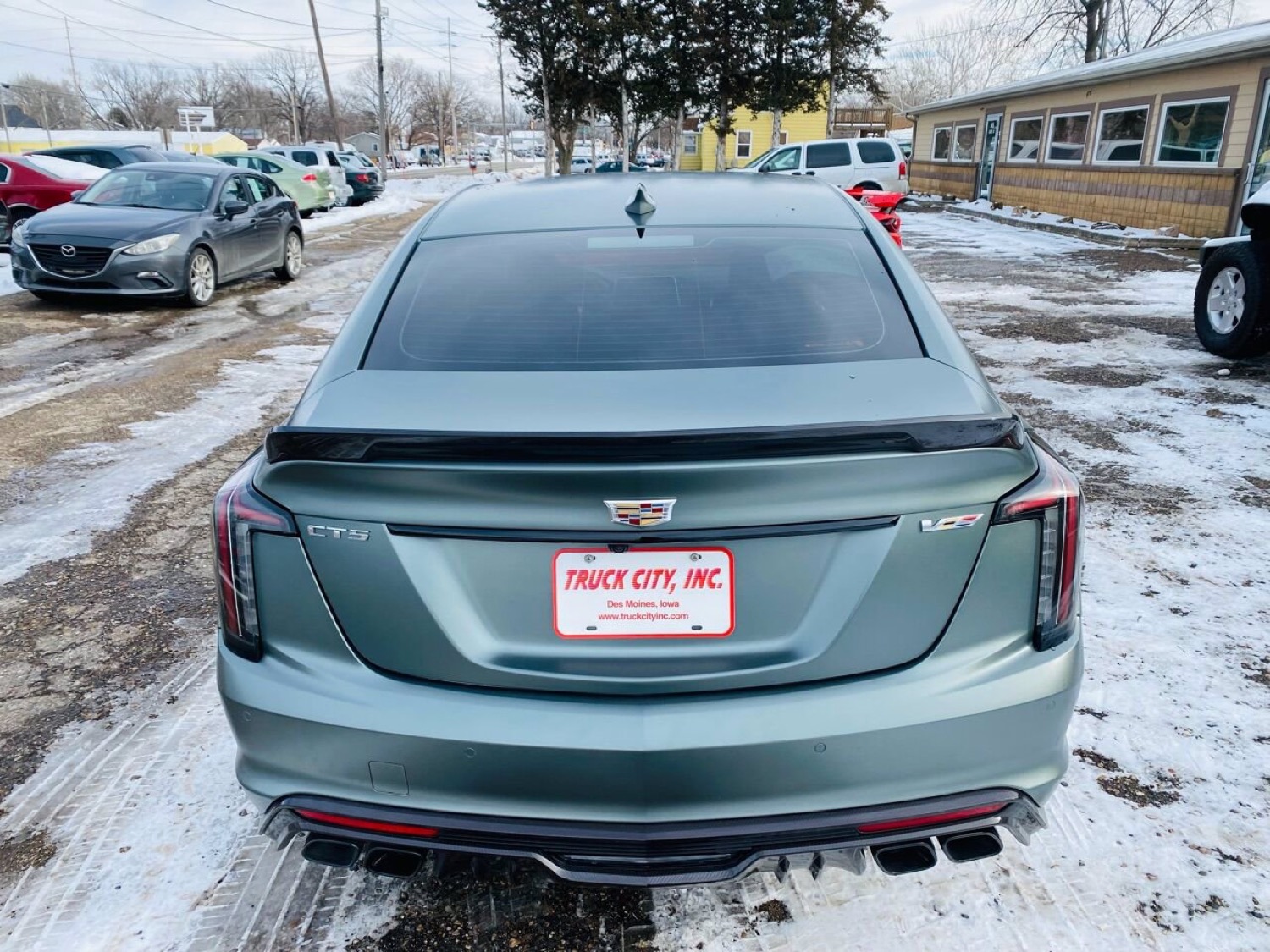 Want to stay in the know about the latest on all things Cadillac? Then subscribe to Cadillac Society to stay up to date on the latest Cadillac Blackwing news, Cadillac CT4-V Blackwing news, Cadillac CT5-V Blackwing news and a lot more Cadillac news coverage. We also invite you to join the latest discussions in our Cadillac forums.
2022 Cadillac CT4-V Blackwing Photos
2022 Cadillac CT5-V Blackwing Photos