Cadillac Society recently spent some time with the 2022 Cadillac CT4-V Blackwing, in the process fielding your questions about the subcompact super sedan. We also had a chance to record its engine and exhaust note, which we're sharing with you here in the video below.
The 2022 Cadillac CT4-V Blackwing is equipped with dual-mode exhaust as standard. It's called dual mode because it literally has two sound modes, as adjusted via the opening or closing of flaps within the exhaust system via cabin controls. The exhaust flaps are closed in Stealth, Tour, and Wet/Weather modes, resulting in a more quiet and subdued exhaust note.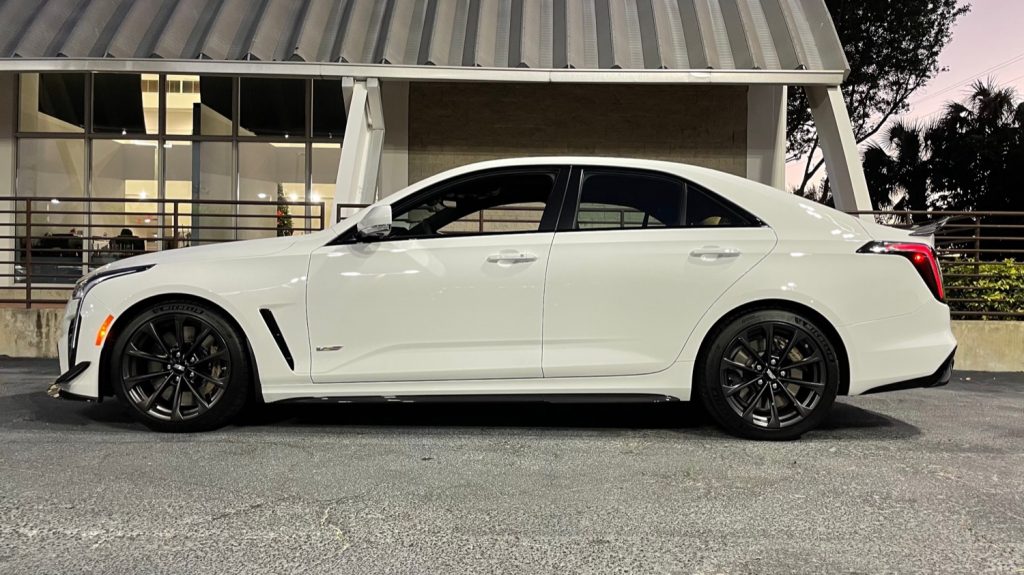 Setting the drive mode to Sport or Track, however, opens the flaps and delivers a more aggressive note. It's also worth noting that the position of the flaps can also be controlled individually from the preset driving modes via a menu item, or by setting it to V Mode or My Mode.
The CT4-V Blackwing's exhaust doesn't sound all that aggressive in Wet/Weather, or Tour modes when the exhaust flaps are closed. After all, a quiet setting is needed, and this is the quieter of the two modes. But putting the 2022 Cadillac CT4-V Blackwing into Sport or Track, opening the exhaust valves, really lets the exhaust sing. It sounds much throatier at idle, and giving it some throttle delivers a nice rumble with pleasing crackles. Pretty good for a six cylinder.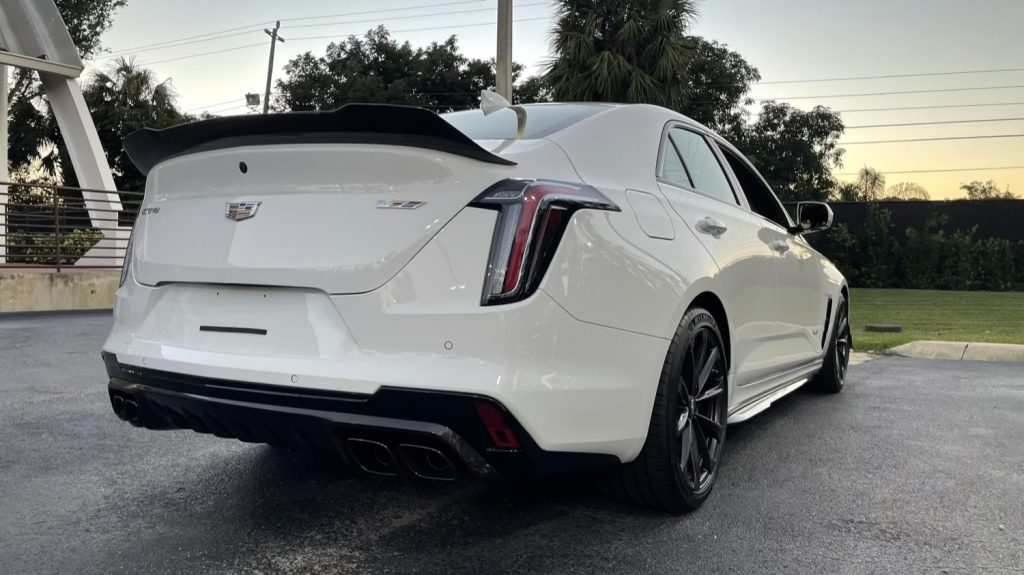 In case you didn't already know, the 2022 Cadillac CT4-V Blackwing is powered by the twin-turbocharged 3.6L V6 powerhouse (production code LF4) rated at an impressive 472 horsepower and 445 pound-feet of torque.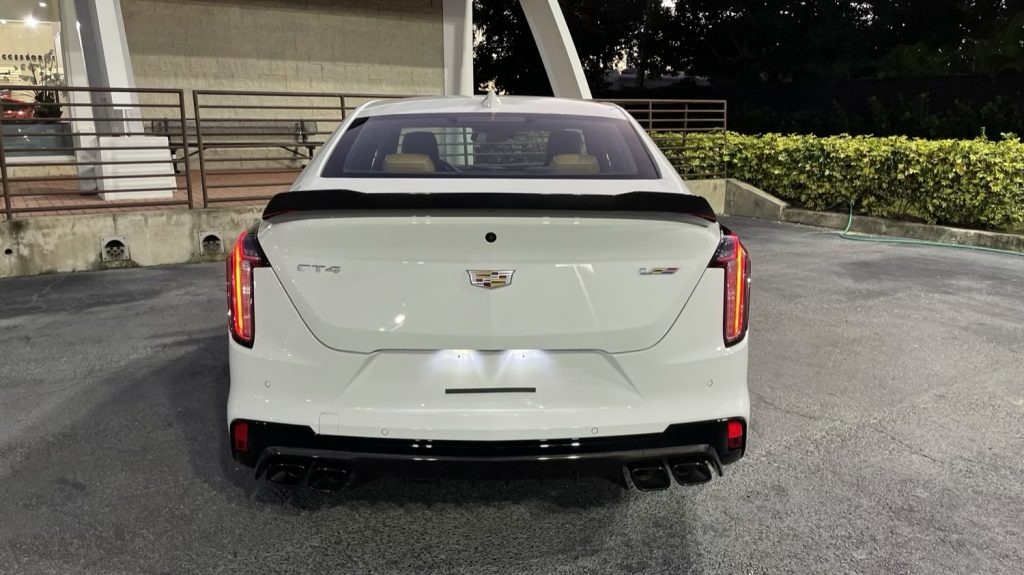 It's available in conjunction with either a 10-speed automatic transmission or six-speed manual, sending power exclusively to the rear-wheels. This particular model is equipped with the 10-speed auto.
Check out the video below to hear the 2022 Cadillac CT4-V Blackwing growl for yourself.
Want to stay up to date on all things Cadillac? Then be sure to subscribe to Cadillac Society for more Cadillac CT4 news, Cadillac Blackwing news, and around-the-clock Cadillac news coverage. We also invite you to join the latest discussions in our Cadillac forums.
2022 Cadillac CT4-V Blackwing Photos