Production of the Cadillac Blackwings is well underway. As the first ultra high performance luxury sedans roll off the assembly line, we are revisiting their reveal from earlier this year.
The reveal video, which aired on February 1st of this year, showcases both the CT4-V Blackwing and the CT5-V Blackwing in an action movie-like opening sequence as the super sedans tear across a racetrack. After that display, we are introduced to automotive photographer Larry Chen, who conducts interviews with three Cadillac executives to find out more about the Blackwings.
"The Blackwing represents the pinnacle of Cadillac performance, technology and craftsmanship," Brandon Vivian, Cadillac's Executive Chief Engineer, is quoted as saying.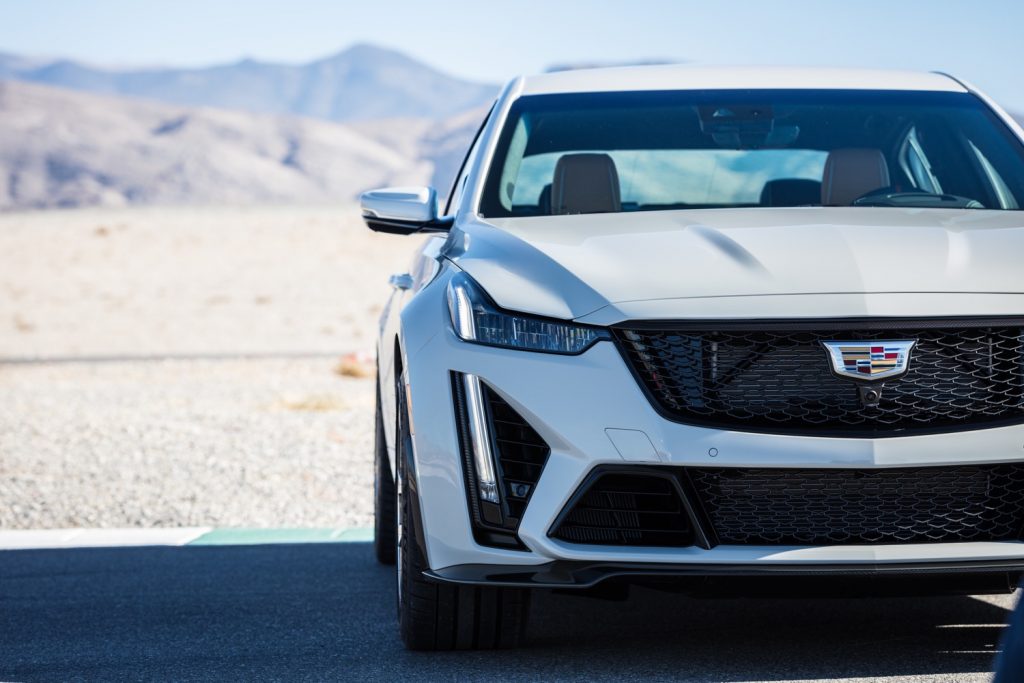 Vivian also said that Cadillac's rich racing history has a major influence on the Blackwings' design and dexterity. "We're equally passionate about racing and performance, and we demonstrate that over the course of a long history." That history includes numerous championships in elite racing series such as IMSA and FIA GT3.
"All of that experience, along with our technical prowess, we've combined into our CT4-V Blackwing and CT5-V Blackwings," Vivian added.
The CT4-V Blackwing boasts a twin-turbocharged 3.6L V6 (production code LF4) making 472 horsepower and 445 pound-feet of torque. The CT5-V Blackwing harnesses a supercharged 6.2L V8 (production code LT4) rated at 668 horsepower and 669 pound-feet of torque. Those figures make the CT5-V Blackwing the "most powerful Cadillac ever," according to Vivian.
Vivian also said that both cars offer a 6-speed manual transmission as standard equipment because they're "driver's cars." "To be driver's cars, first and foremost, you need to row your own gears," he said.
Design Manager of Cadillac Exteriors, Josh Thurber, said that Cadillac took cues from its race cars while drawing up the Blackwings.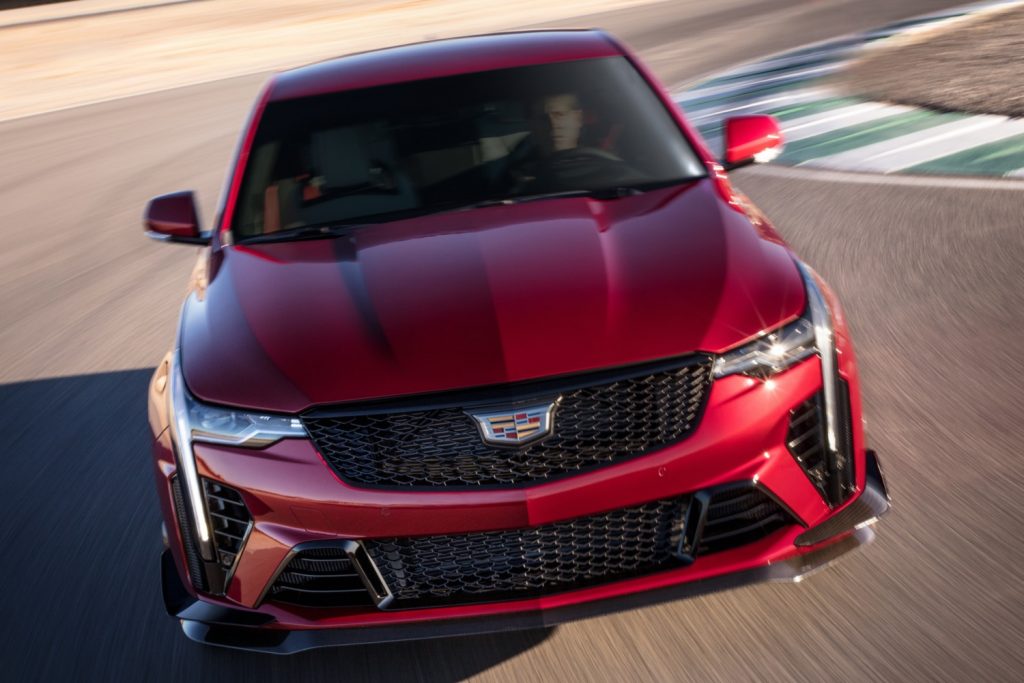 Thurber also said the designers hid "Easter eggs" around the car for owners to find. "We have this little thing called the racing Mondrian pattern," he said, referring to the iconic multicolor "V" badge found on the V-Series cars. The pattern is reminiscent of the works of Dutch artist Piet Mondrian, famous for his abstract geometric paintings.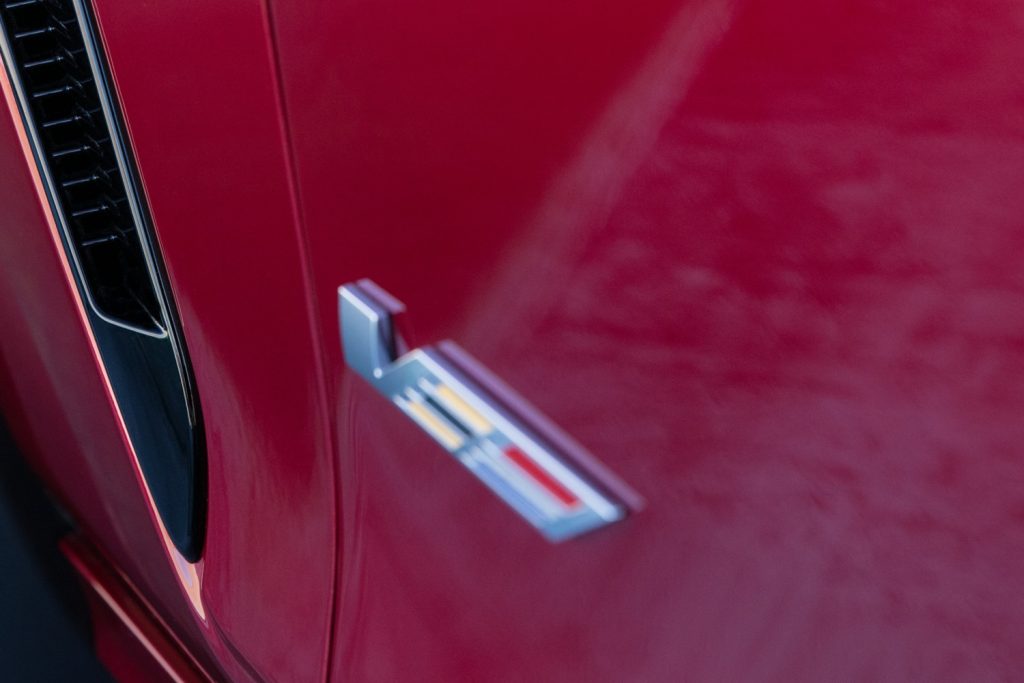 John Murphy, Design Manager of Interior Components, said that Cadillac's racing culture bleeds into the Blackwings' interior. "You see a lot that's race inspired. You see a lot of carbon fiber, you see the suede microfiber, and you see the high-quality leather in the interiors."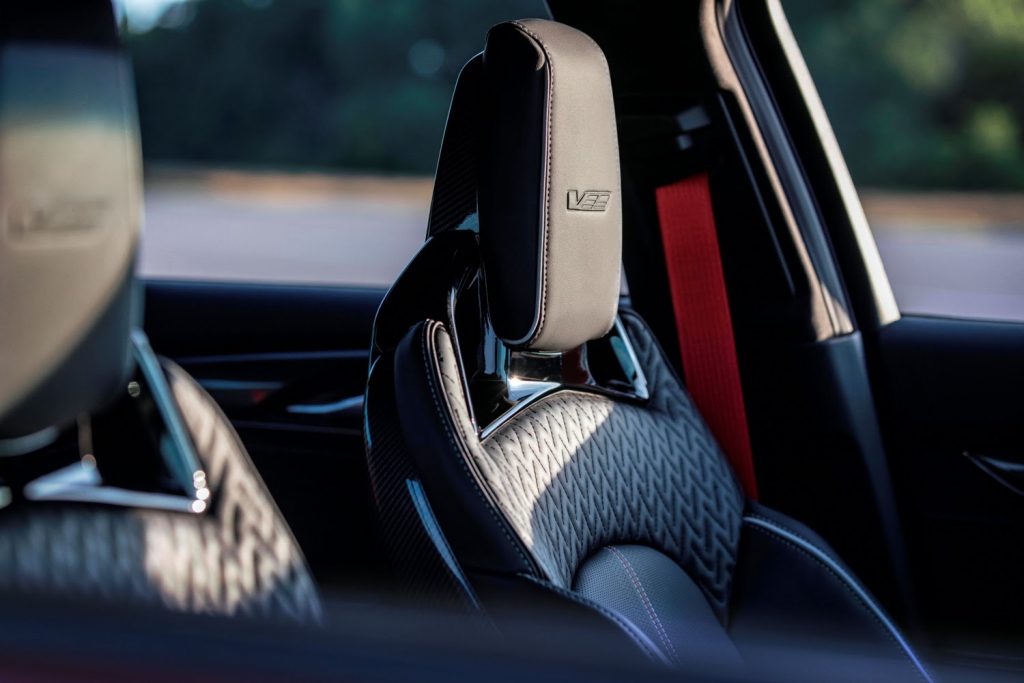 The 2022 Cadillac V-Series Blackwing sedans went into production in early July 2021 at the Lansing Grand River plant in Michigan. Rights to the very first units have already been spoken for, as the CT4-V Blackwing VIN 001 went for $165,000 at auction, while the winning bid for CT5-V Blackwing VIN 001 was $265,000.
Officially, pricing for the 2022 CT4-V Blackwing starts at $59,990 while the 2022 CT5-V Blackwing starts at $84,990. If every single available option is chosen, the cars cost $84,875 and $121,895 respectively.
Relive the official reveal video of Cadillac's most track-ready street luxury sedans below.
Subscribe to Cadillac Society to stay in the know on the latest CT4-V Blackwing news, Cadillac CT4 news, CT5-V Blackwing news, Cadillac CT5 news, and a lot more Cadillac news coverage. We also invite you to join the latest discussions in our Cadillac forums.
2022 Cadillac CT4-V Blackwing Photos
2022 Cadillac CT4-V Blackwing Photos