The Cadillac design team recently shared a conceptual sketch that hints at what future Cadillacs might look like.
The sketch, rendered by Cadillac's Lead Creative Designer Zhou Fang, showcases a sleek, low-slung coupe with a futuristic aesthetic. The concept seamlessly combines razor sharp fenders and clean, smooth body lines. The low ground clearance suggests the design concept is meant for track-hugging speed and agility. It's almost shark-like aesthetic, with a pointed nose and a streamlined spine, indicates a machine meant to cut through air like fins through water.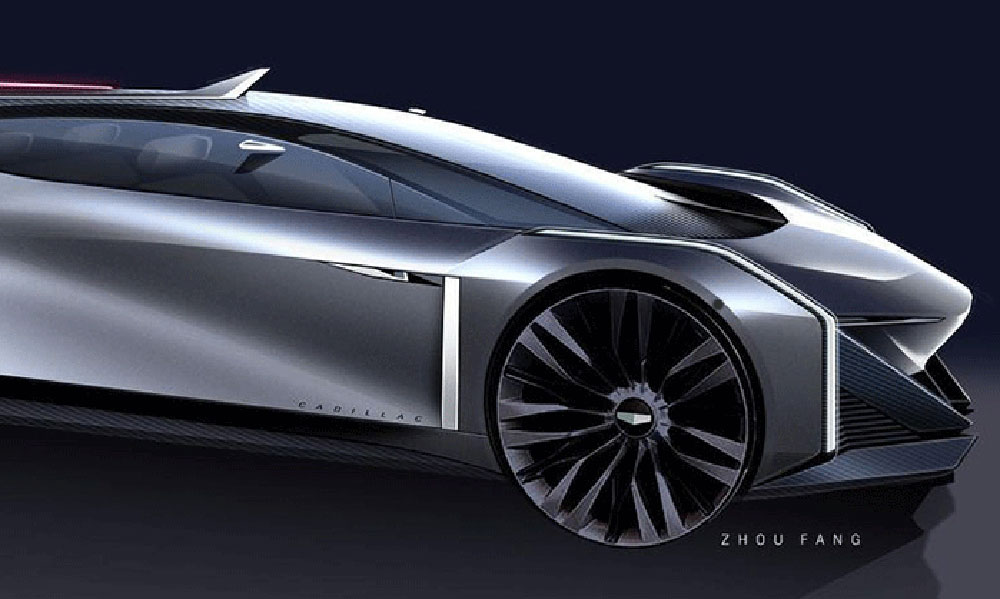 The roof seems to feature a carbon fiber weave that, in a production model, would work to decrease weight at the top of the vehicle, thereby decreasing its center of gravity, while also delivering a sporty look.
The headlights are softened by smoother fender lines, with two 45-degree bends. It's not difficult to imagine what it might look like at speed, settled down on its low-profile wheels and tires.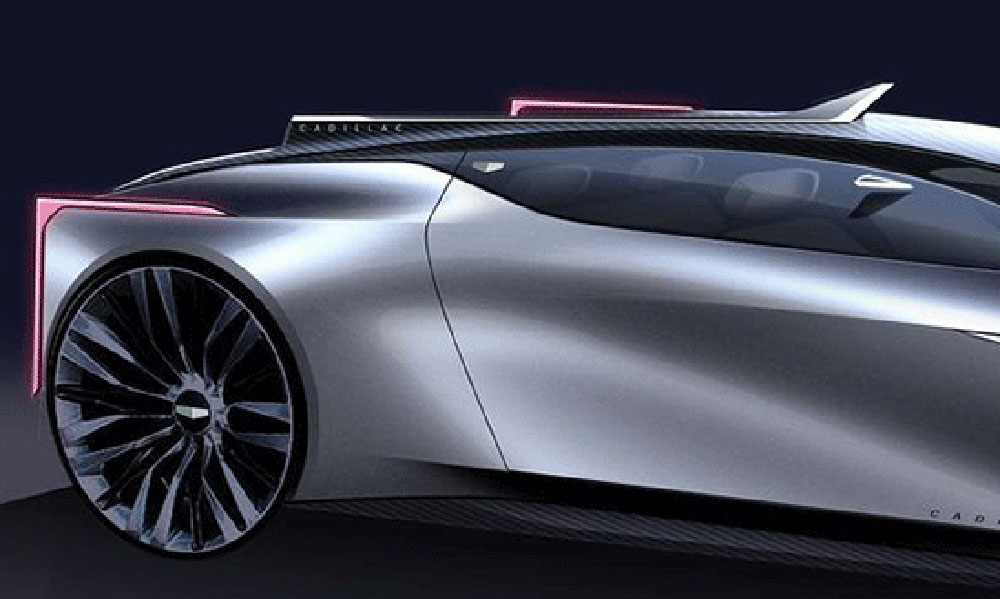 The taillights, meanwhile, feature a sharp edge, slashing right angles over the rear tires – much like the original Art & Science Cadillac design language.
View this post on Instagram
Cadillac effectively exited the coupe segment when the last 2019 ATS Coupe rolled off the line at the Lansing Grand River Assembly Plant. Alas, there aren't any plans (that we're aware of) to bring a coupe back into the lineup, this two-door concept included. However, parts of the design language seen here will likely make their way to future Cadillac vehicles, such as the upcoming Cadillac Celestiq, the marque's upcoming fully-electric flagship.
The Celestiq will be a large four-door sedan that will represent the marque's flagship. The hand-built sedan will have a starting price of $200,000.
The Celestiq was originally scheduled to launch in 2025, but we now expect the full-size flagship to come to market earlier, in late 2023 or early 2024. As of this writing, Cadillac has kept many Celestiq details and specs under wraps, but that should change this summer, with its expected reveal.
Don't want to miss the latest on all things Cadillac? Then subscribe to Cadillac Society for Cadillac Celestiq news and around-the-clock Cadillac news coverage. We also invite you to join the latest discussions in our Cadillac forums.