With the ATS Coupe discontinued in July, Cadillac no longer offers any two-door models. The circumstance is quite the turn of events for a brand that built its reputation on producing high-luxury vehicles in a variety of body styles, many of which incorporated only two doors. Indeed, it would appear as though the Cadillac coupe is dead. But how did we get here?
It's certainly not because the public refuses to buy coupes. In fact, Cadillac's competition offers loads of 'em. If we include two-door roadsters, BMW currently offers four – the 2 Series, the 4 Series, the 8 Series and the recently-released Z4. Meanwhile, Mercedes-Benz has a whopping six two-door models to choose from, including the C-Class, E-Class, S-Class, SL-Class, SLC-Class and AMG GT, each with at least three different performance variants, to boot. Granted, the SLC, previously known as SLK, will soon be discontinued, but it will likely be replaced with a bespoke product from AMG, again, with just two doors.
From the Audi camp, we find three two-door models, including the A5, the TT and the R8. Word is the TT and R8 are going away by 2020, but we wouldn't be surprised to see some kind of replacement offered with battery power under the hood and two doors in the body.
Hell, even Infiniti has the Q60 Coupe.
Meanwhile, the Cadillac coupe has gone the way of the dodo with the death of the ATS line. Although the brand is still offering cars, including the new CT5 and CT4, both will remain four-door sedans, even in their new top-tier go-faster iterations, as confirmed by CT5's Chief engineer, Mike Bride.
To make matters worse, we know that, at one time, a new Cadillac coupe was in the cards, as evidenced by a series of blueprints uncovered in 2018. Originally, this mystery two-door was believed to be a Cadillac CT5 Coupe. From what we currently know, the project is dead in the water.
Indeed, it's a sad day when you can't get a new Cadillac with just two doors. The history books are filled with famous Cadillac coupe models, including the Coupe deVille and Eldorado. More recently, the ATS Coupe and ATS-V Coupe, as well as its direct predecessor – the CTS Coupe and CTS-V Coupe – were quite the machines.
Mercedes-Benz 2-doors:
C-Class
E-Class
S-Class
SLC-Class (SLK-Class)
SL-Class
AMG-GT
BMW 2-doors:
2 Series
4 Series
8 Series
Z4
Audi 2-doors:
A5 Family (A5, S5, RS5)
TT
R8
It would seem that the German competition soaked up all the sales. Meanwhile, Cadillac's parent company, General Motors, is diving head first into electric and autonomous vehicles, both of which are very expensive undertakings with little to no return in the short-term. Hence, some "fun projects" – such as coupes – suffered as a result.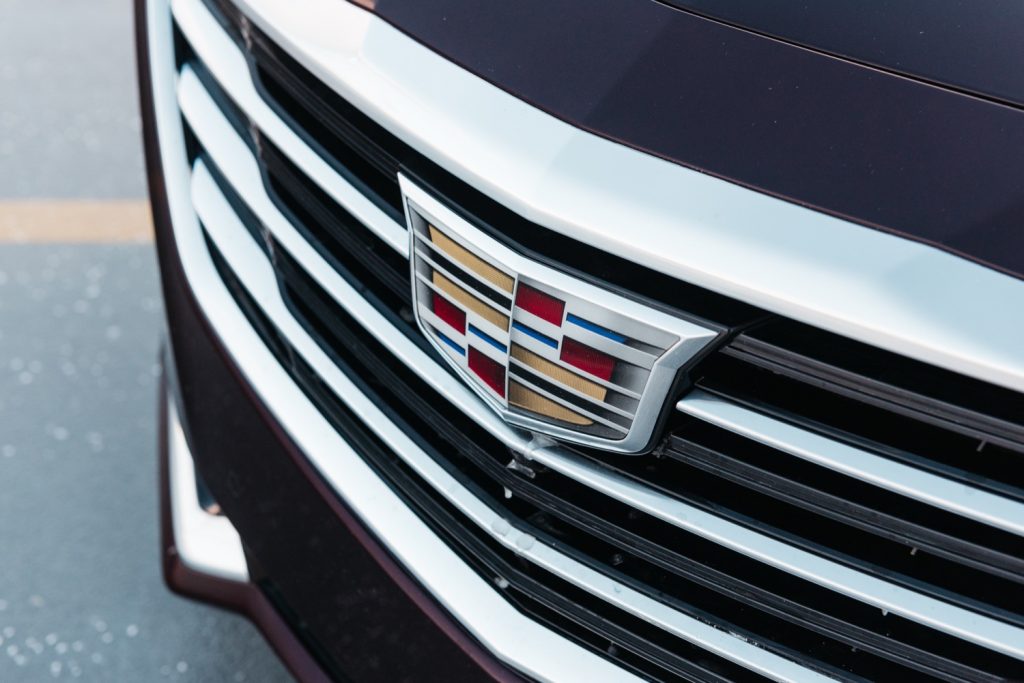 Even so, we'd love to see some kind of new Cadillac coupe make the scene. There's something about mounting two doors on a well-made luxury car with a solid engine up front that feels just so right. In fact, Cadillac is one of the luxury brands that is so well-positioned to deliver a two-door vehicle thanks to the presence, style and opulence the brand's vehicles can often carry. Alternatively, we'd also settle for something with a focus on performance, such as a halo Cadillac sports car based on the upcoming mid-engine C8 Corvette.
How about you, dear reader? Will you miss the Cadillac coupe? Let us know your thoughts in the comments section. And don't forget to subscribe to Cadillac Society for around-the-clock Cadillac news coverage.